Toyota To Showcase All-New Century Limousine At 2017 Tokyo Motorshow
Toyota will be showing off the all-new third-generation limousine, which will be going into production in 2018, at the 2017 Tokyo Motorshow.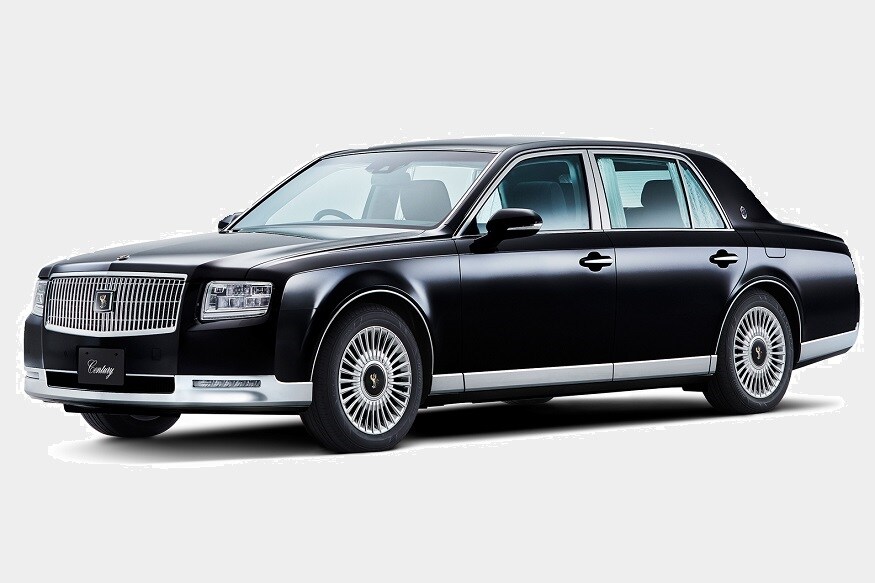 The 2018 Toyota Century. (Image: AFP Relaxnews)
Forget Lexus. In Japan, Toyota's ultimate flagship luxury car is the Century and the latest iteration of the long-serving limousine will be making its global debut at the Tokyo Motor Show this month. Toyota may have revolutionized the Western luxury car market when it launched its Lexus brand and in particular its Mercedes S-Class rivaling flagship LS back in 1989.
However, back at home, the company's most opulent car has always been the Toyota Century, a car that aims to replicate rather than redesign traditional European luxury motoring. And at this year's Tokyo Motor Show, which opens its doors to the press on October 25, Toyota will be showing off the all-new third-generation limousine, which will be going into production in 2018.
Longer, wider and more powerful than its predecessor, the new car measures 5.335m from nose to tail and is 1.9m wide. However, the most important measurement for a car that claims to be a limousine is the wheelbase, the space available between the front and back wheels. And at 3.09m it won't disappoint, whether passengers want to work on the go or recline and relax after a heavy day at the office.
The 2018 Toyota Century Rear Cabin. (Image: AFP Relaxnews)
Under the hood is a 5-liter V8 engine mated to a hybrid system so that it is smooth, powerful and quiet. Also, keeping things smooth and predictable is a raft of latest generation active safety systems including emergency autonomous braking, cross traffic monitoring and blind spot monitoring.
Despite having exterior lines very much like those of the latest generation Bentley Flying Spur or Lincoln Continental, the car has a very clear visual personality of its own. The grille, the shapes of the front and rear headlamps, and the line for the roof and C pillar are all very traditional Japanese luxury car cues and the overall effect is to make the vehicle seem much smaller and compact than it really is.
Inside, the cabin is a sensible blend of mid-colored wooden veneers, soft fabrics and animal hides.
The rear seats -- there are just two with a central wooden veneered arm rest and storage bow -- recline and feature calf rests. They can be wrapped in wool or leather and also boast a massage function.
There are foldout tables integrated into the back of the driver and front passenger seats and sitting at the end of the transmission tunnel is a set of controls that rear passengers can use for altering the climate control, ambient lighting and seat position as well as infotainment options.
Also Watch:
| Edited by: Arjit Garg
Read full article
Countdown To
Elections Results
To Assembly Elections 2018 Results