Uber Wants to Do it All: Ride-Share, Car-Share, Train Tickets
Uber also announced a partnership with Masabi, which offers mobile ticketing services for public transport.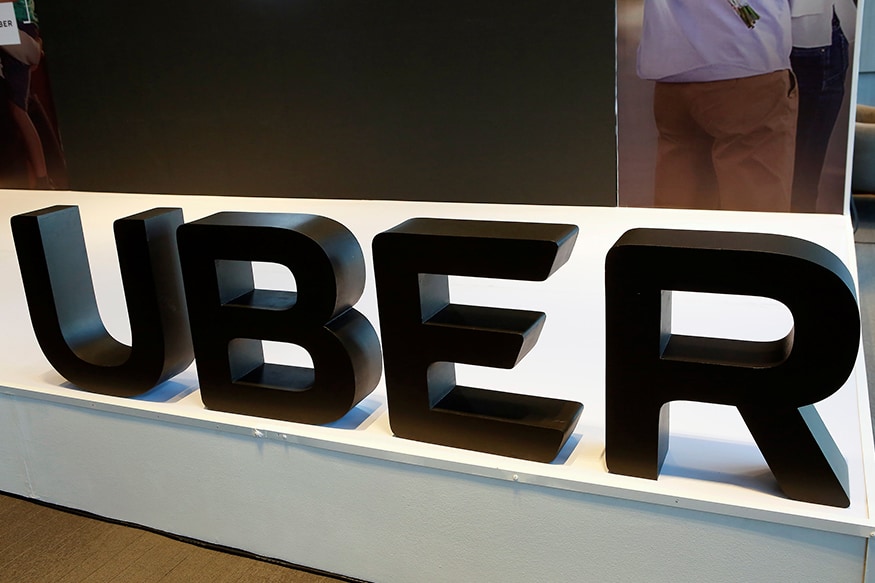 The logo of Uber is pictured during the presentation of their new security measures in Mexico City, Mexico April 10, 2018. (Photo: Reuters)
Uber Technologies Inc is looking to be virtually a one-stop transportation shopping app, saying it will add new services, including car-sharing and train tickets.
Later this month in San Francisco, the ride-hailing firm will launch Uber Rent in collaboration with Getaround, a peer-to-peer car sharing service that offers privately owned cars for rent.
"We're going beyond cars. We are about mobility - making mobility available to everyone, everywhere," Uber Chief Executive Officer Dara Khosrowshahi said at a forum on Wednesday in Washington. "We want to be part of the solution."
Uber also announced a partnership with Masabi, which offers mobile ticketing services for public transport, to let customers book and use tickets for the train, bus and ferry services in the app.
Uber is also expanding Uber Bike by JUMP to Washington, D.C., following its rollout in San Francisco earlier this year, and new efforts to promote car sharing.
Uber is vowing to work with U.S. cities, which Khosrowshahi noted will see a rising percentage of the country's population. The company has at times had a contentious relationship with some major cities.
Also Read:
Ford Freestyle 1.2L TiVCT First Drive Review
He said the company backs a number of transportation solutions.
"That's going to include bikes, and that's going to include buses and subways, etc., and we want to be a part of the solution," he said, adding that Uber is sharing more data with cities to help them manage congestion.
Going forward, Uber will be less about simply booking a car but travelling "from Point A to Point B in the best way" with a variety of transit options, he said.
One big challenge, he added, is the future of the world's 1.2 billion vehicles. "We have to solve the issue of car ownership," Khosrowshahi said.
"As an asset class, cars are very inefficient" he added, noting that 95 percent of the time cars sit unused. "We have to work together to make sure that living in a city... doesn't require you to own a car."
Also Watch:
| Edited by: Manav Sinha
Read full article
Countdown To
Elections Results
To Assembly Elections 2018 Results