Upcoming Audi A8 to Sport Long-Lost Horch Brand Name: Report
The upcoming Audi A8 luxury sedan will don the Horch name as a tribute to the luxurious car that merged with Audi back in 1932.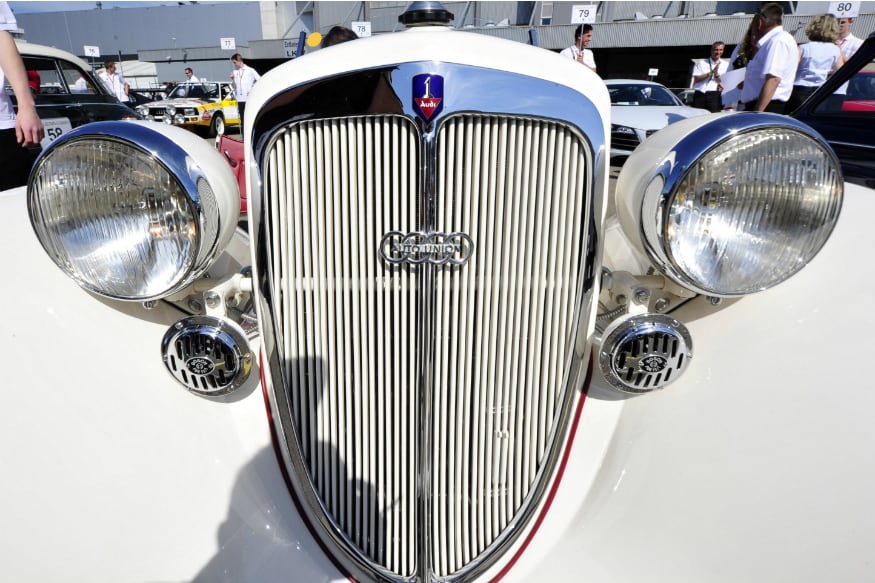 Will we be seeing the Horch badge on a new Audi in the next few years? (Image: AFP Relaxnews)
According to a report, Audi plans to breathe new life into its ancestral Horch in 2-3 years' time. The upcoming A8 sedan will don the name as tribute to the luxurious car that merged with Audi back in 1932. According to Automotive News, inside sources say that a new version of the Audi A8 will be revealed within the next 2-3 years, but with more power, more luxury, and more heritage.

Horch, the iconic German brand that was symbolic of the utmost luxury and class in the 1920s and '30s, only lost in popularity due to the public's interest in military vehicles in the wake World War II. During its prime, the brand was part of the Auto Union with Audi and two other car manufactures. After the war and the full demise of Horch, Audi inherited the name -- and now appears set to use it for the first time with the upcoming A8.

With the Horch logo displayed on the flanks or C-pillar, this upgraded A8 will likely have different tires and may even be equipped with the twin-turbocharged W-12 engine that is presently on hold despite being "market-ready" -- features that suggest the model could compete with the Mercedes-Maybach S class.

Though the enhanced A8 may be designed to take on the Mercedes-Maybach S class, it probably won't be stretched. It will probably remain within the A8 line, but since projections are still up to three years out, that element is not settled.

Horch's history goes back to the early 20th century when Audi and Horch were part of the Auto Union group, Horch representing the luxury end. Though it enjoyed success throughout the 1920s and 30s, the taste for such luxury eventually waned, although the Horch name did make a brief return after the war. Since construction of the brand's final model in the 40s, Audi has been considering resurrecting Horch but never put anything into production.

In a way, Horch has been living on as the fourth ring in the Audi logo, which was derived from the Auto Union logo representing the joint venture of Horch, Audi, DKW, and Wanderer. Over the next few years, however, we may see it again before our eyes.
Read full article
Countdown To
Elections Results
To Assembly Elections 2018 Results