Video - Japan to Play Host For FIA's First Intercontinental Drifting Cup
FIA, the organization that hosts F1 announced the world's first Intercontinental Drifiting Cup, to take place this fall in Tokyo, Japan, giving more legitimacy to the sports.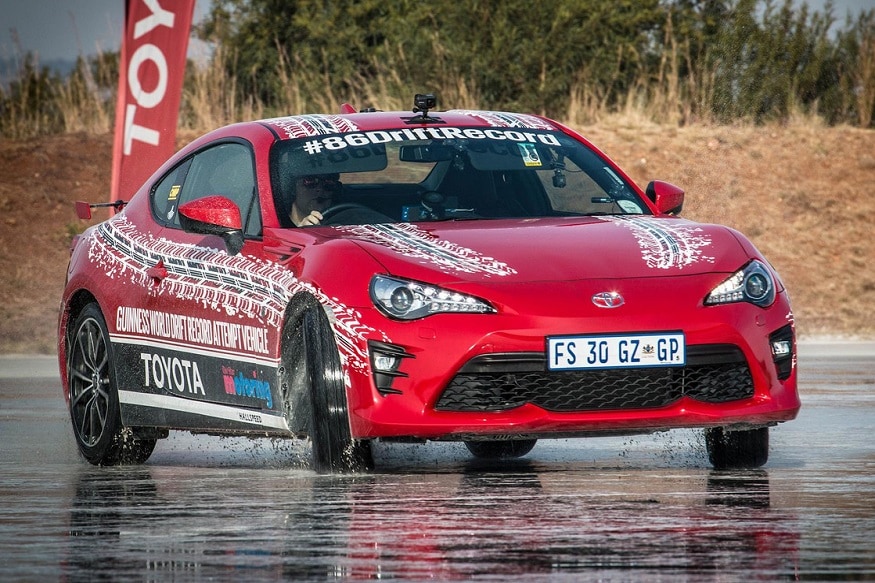 Toyota GT86 Drift World Record. (Image: Toyota)
Drifting and Japan goes hand-in-hand and we have seen it numerous times. From manufacturing cars like the Nissan GT-R, often labeled as the drift king to movies like the Tokyo Drift, Japan has shown us its love for the sports of the sliding cars.
And now, Japan will take its love for the Drifting to a whole new level by playing the host for the world's first Intercontinental Drifting Cup, hosted by none other the FIA (Federation Internationale de l'Automobile), the same body that organizes the Formula 1 World Championship, the World Rally Championship, and the World Endurance Championship.
This means that the carefully choreographed competition, that started as a grassroot competition on the mountain roads of Japan, will become a full fledged event watched by millions of fans across the world.
The event will take place this fall in Daiba, Tokyo, Japan and will bring a much younger audience to the FIA's roaster, as drifting is often seen as an underground sport. Promoters like the D1 Grand Prix and Formula Drift have been organizing the drift competitions until now. The association of the FIA will bring more legitimacy to the sport.
Toyota 86 Sets World's Longest Drift Record of 168 Km!
The drift events are judged on form and style rather than raw speed and lap times. That's completely opposite to other FIA approved sports, that's based on timings. FIA has brought in some experienced leaders to help with things and Sunpros, the promoter that popularized D1 Grand Prix worldwide, has been announced as the promoter for the Intercontinental Drifting Cup.
The competition will take place over two days, from September 30th to October 1st. Exact details on competitors and final regulations haven't been revealed, but the FIA promises more news over the coming months.
Read full article
Countdown To
Elections Results
To Assembly Elections 2018 Results