Volvo S60 Polestar Teased Ahead of Full Reveal
The new Volvo S60 Polestar will have a performance-oriented Polestar engineered trim level of the range-topping T8 plug-in hybrid variant.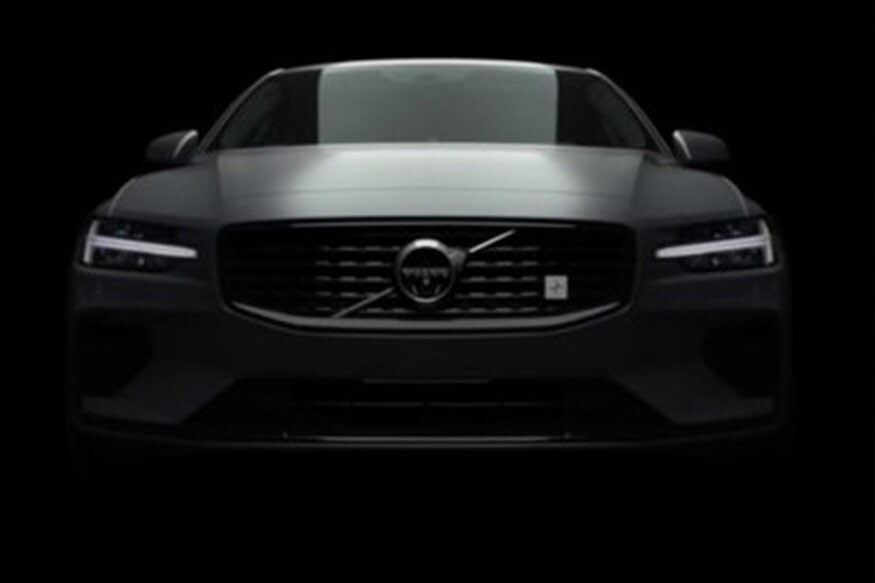 Volvo S60 has been teased. (Photo: AFP Relaxnews)
After the launches of the XC60 and XC40 crossovers and the buzz around Volvo's electrified performance sub-brand Polestar, it's probably not unfair to say the arrival of an all-new S60 sedan could feel like something of an anticlimax. Even so, the Swedish automaker has released teaser images and a brief video of its new sedan ahead of a full reveal set to take place on June 20.
Anyone who's still interested in sedans can't fail to be impressed with what we see from the images and video Volvo has posted on social media of the new S60, which will inevitably inherit the front-end styling of the new V60, complete with the "Thor's Hammer" headlights that are rapidly becoming the hallmark of new Volvo models.
We already know there won't be any sort of diesel option for this new-generation S60, which will make it the first Volvo for decades to not be offered in diesel form. What it will have though is a performance-oriented Polestar engineered trim level of the range-topping T8 plug-in hybrid variant.
The influence of Polestar on the new sedan isn't going to take the styling in a new direction as the current crop of Volvos are already pretty stunning, so there's little need to mess with what's undoubtedly a winning formula. However, although there are no performance figures in the public domain at the moment, the addition of sportier components should give the S60 a more aggressive personality in line with that of Polestar.
What we do know is the new Volvo T8 Twin engine produces 400 horsepower and 472 lb.-ft. of torque, and the Polestar tuning of the car's ECU nudges that up further to 415 horsepower and 492 lb.-ft. And Volvo isn't playing down Polestar's involvement in the new S60 as the teaser images appear to show a Polestar badge on the grill of the grey car.
This will also be the first Volvo car to be built in the United States at the company's new manufacturing facility in Charleston, South Carolina. It's not the first to be built in North America because the company used to have a plant in Canada, but it's still a significant move and illustrates the new direction the company is being taken in by its Chinese owners.
Get the best of News18 delivered to your inbox - subscribe to News18 Daybreak. Follow News18.com on Twitter, Instagram, Facebook, Telegram, TikTok and on YouTube, and stay in the know with what's happening in the world around you – in real time.
Read full article