Powered by


WSBK Rider and MotoGP Champion Nicky Hayden Meets With an Accident
American former MotoGP champion and current WSBK rider Nicky Hayden was taken to hospital after being struck by a car while training on his bicycle in Italy.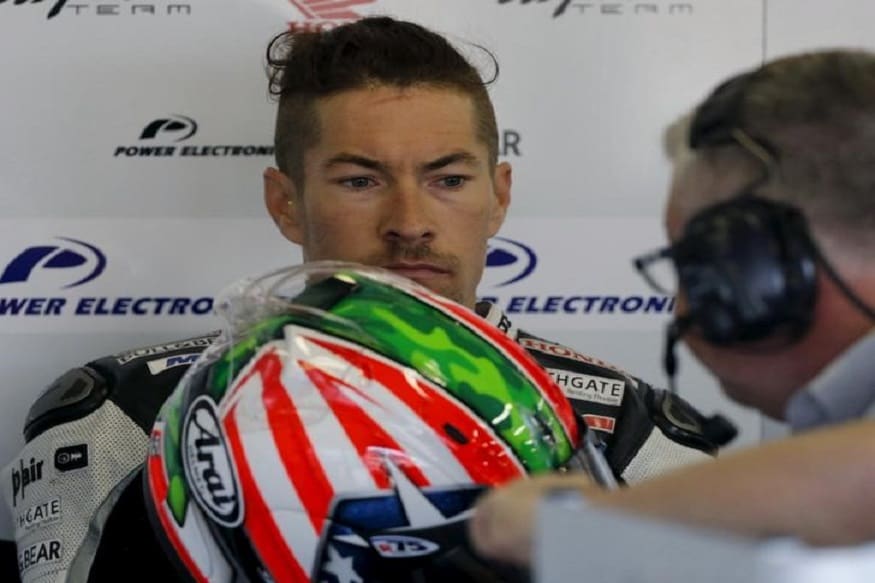 Honda MotoGP rider Nicky Hayden (L) of the U.S. talks with a team member in his garage during a free practice session at the Twin Ring Motegi circuit ahead of Sunday's Japanese Grand Prix in Motegi, north of Tokyo, Japan, October 9, 2015. (Photo: REUTERS)
American former MotoGP champion Nicky Hayden was taken to hospital on Wednesday after being struck by a car while training on his bicycle along Italy's Adriatic coast, the World Superbike series said.
World Superbike Series official website said the 35-year-old, who rides for the Red Bull Honda team, was hit while training near the east coast resort of Rimini following a race at Imola.
"Ambulances arrived and Hayden was taken directly to the hospital," it added.
The statement did not say how severe any injuries might be. Media reports said the "Kentucky Kid", who won the MotoGP championship on a Honda in 2006, was in a serious condition.
He last raced in the championship in Spain in September 2016 as a stand-in for injured Australian Jack Miller at the privately-run Marc VDS Honda team. Hayden started 216 races between 2003 and 2015, winning three.
Michele Scarponi, the 2011 Giro d'Italia cycling champion, was killed last month after being hit by a van while training close to his home in Filottrano in eastern Italy.
Britain's Tour de France champion Chris Froome escaped unhurt this month while having his bike written off in a hit-and-run incident in France.
Also Watch
Also Watch
Read full article