Delhi Acers look to trump Mumbai Rockets in PBL title clash
The Acers have been in great form as they topped the table with 20 points, progressing to the final after defeating Chennai Smashers 4-3.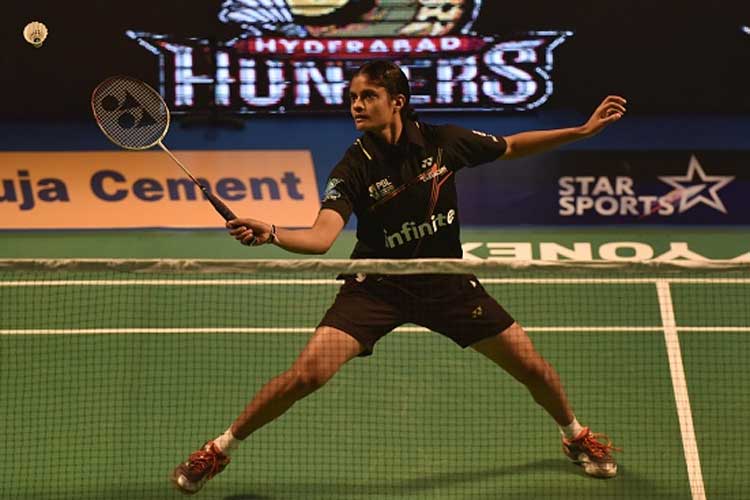 (Photo Credit: Getty Images)
Rampaging Delhi Acers will look to continue their dominance and pull the rug from under the feet of an equally menacing Mumbai Rockets when they clash in the finals of the Premier Badminton League at the Siri Fort Sports Complex on Sunday.
The Acers have been in great form as they topped the table with 20 points, progressing to the final after defeating Chennai Smashers 4-3.
Mumbai, on the other hand, punched above their weight in the semifinals last night when they edged out title contenders Awadhe Warriors 3-0, who were led by world number 2 Saina Nehwal at the Gachibowli Indoor Stadium in Hyderabad.
Delhi had thrashed Mumbai 5-0 when they meet at the league stage at the Kanteerava Stadium in Bengaluru. In fact, that was the win which confirmed Delhi's position on top of the Premier Badminton League standings.
However, in a format comprising two trump matches, fortunes fluctuated more quickly during the course of the tournament and Delhi know that past results would count little and they will have to bring their best to the table if they have to realise their dream of laying hands on the coveted title.
During their last clash, Delhi had won all the three singles and the men's doubles match, while Mumbai just won the mixed doubles match in the five-match tie.
"I think it would be anybody's game. We have seen how results can go topsy-turvy in the tournament. The men's doubles will be crucial. Because they have a strong pair and even last time it was a close match," Delhi's Ajay Jayaram told PTI.
"Of course choosing the trump match will be crucial and it will have a big bearing on the result. In mixed doubles they have an edge. Also Han Li beat Saina last night so they are likely to field her in the women's singles tomorrow. But we have beaten them last time, so we just want to give our best," he added.
Mumbai's decision to propose the women's singles match as their Trump match had backfired as Delhi's PC Thulasi eked out a 15-11 8-15 15-13 win over Ruthvika Gadde to change the complexion of the game and this time the visitors will have to be careful.
In the two men's singles, Tommy Sugiarto (Delhi) had thrashed HS Prannoy and Rajiv Ouseph had spanked RMV Gurusaidutt and it remains to be seen what the two Indian shuttlers produce when they take the court tomorrow.
Last time, Mumbai will once again depend on the experienced mixed doubles pair of Vladimir Ivanov and Kamilla Juhl to earn them points against Akshay Dewalkar and Aparna Balan like.
The men's doubles clash will be a mouth-watering one as despite their loss in the last outing against Delhi, the pair of Mathias Boe and Ivanov remains a formidable opponent.
"It is a different match and a different venue and a lot of things have changed since we last played Delhi. Han Li for one have bounced back to form and she was terrific last night. Also Prannoy had a good match yesterday. So it will be crucial to win two singles and also one doubles," RMV Gurusaidutt said.
"We have a formidable pair in Ivanov and Boe, we lost against them last time in men doubles but it was a close match and also our mixed doubles pair also had a good outing against them. Also it is a 15-point format and Trump match so anything can happen in this format," he said.
Get the best of News18 delivered to your inbox - subscribe to News18 Daybreak. Follow News18.com on Twitter, Instagram, Facebook, Telegram, TikTok and on YouTube, and stay in the know with what's happening in the world around you – in real time.
Read full article
Next Story
Next Story
Also Watch

Popcorn With Smoke, Pizza Dosa And Quirky Food Experiments At Horn Ok Please