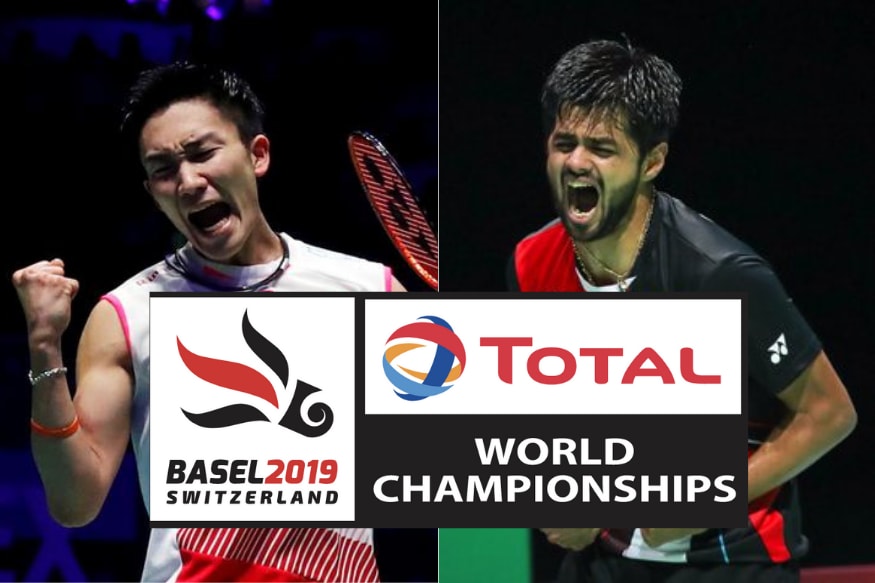 B Sai Praneeth faces Kento Momota in the men's singles semi-final (Photo Credit: Reuters/BAI)
Praneeth vs Momota is the repeat of last World Championships quarter-final where the Indian lost 12-21, 12-21. Praneeth will look for a massive upset and will want to turn around the results that he has faced in their past three meetings.
In their head-to-head record, Praneeth trails 2-3 against the Japanese but the Indian has lost the last three times they have met, including as recently as Japan Open 2019. However, in the Singapore Open earlier this year, Praneeth took a game off Momota and he will look to take the match this time around.
Praneeth has shown great physical strength and attacking accuracy this World Championships and he will need to be at the top of his game if he is to beat Momota.
"I need to prepare for the semi-final. We have a 3-2 head-to-head record. But that won't matter now. It will be who plays better on the day,"
Praneeth had said
after his quarter-final win.


14 Sep, 2019 |

Bangladesh Tri-Nation T20I Series

AFG
vs
ZIM
197/5

20.0 overs

169/7

20.0 overs

Afghanistan beat Zimbabwe by 28 runs

13 Sep, 2019 |

Bangladesh Tri-Nation T20I Series

ZIM
vs
BAN
144/5

18.0 overs

148/7

17.4 overs

Bangladesh beat Zimbabwe by 3 wickets

06 Sep, 2019 |

New Zealand in Sri Lanka

SL
vs
NZ
125/8

20.0 overs

88/10

16.0 overs

Sri Lanka beat New Zealand by 37 runs

05 - 09 Sep, 2019 |

Afghanistan in Bangladesh

AFG
vs
BAN
342/10

117.0 overs

205/10

70.5 overs

Afghanistan beat Bangladesh by 224 runs

04 - 08 Sep, 2019 |

The Ashes

AUS
vs
ENG
497/8

126.0 overs

301/10

107.0 overs

Australia beat England by 185 runs