GET Stock

Quotes


An extract from Sumedha Mahajan's 'Miles to Run Before I Sleep'
FOR A MOMENT, I thought I had lost my limbs.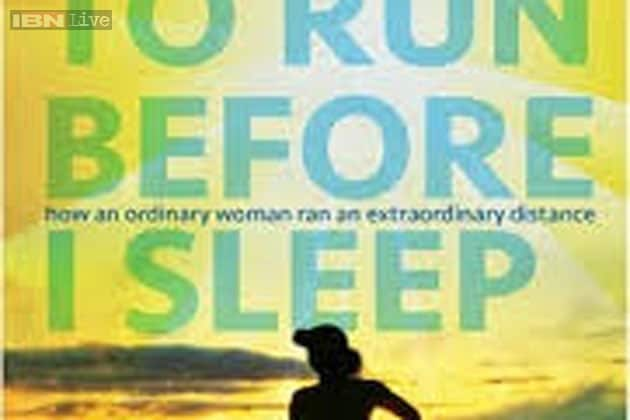 FOR A MOMENT, I thought I had lost my limbs.
Chapter 6
Reading the Signs
FOR A MOMENT, I thought I had lost my limbs.

With the help of people around me, I managed to get up on my feet and take a few tentative steps. The wounds on my knees did not bother me, but as long as my limbs were not broken, I was thankful. Instead of going home straightaway, I walked the remaining stretch. It was painful but I wanted to do it, just to ensure that my limbs were intact.
Later, we consulted an orthopaedist, who pronounced that along with the few sprains in my body, I had a low vitamin D and vitamin B12 count. It was also diagnosed that I was suffering from lumbar spondylitis, the degenerative bone disease, which was compressing the nerve and leading to pain in my left leg; and the accident just brought it out in the open.
I was crushed. I was just twenty-eight years old. I was already asthmatic, hadn't yet had any children and now I had one more health issue to tackle.
Was I to blame for my condition? That was the question on my mind. But all I could ask the doctor was, 'Can I ever run again?'
The doctor gave me a little reassuring smile: 'Of course! Why do you think you will not be able to? You just cannot run now, because it will worsen your condition. Take a three-month break. With physiotherapy and medication you will be all set to run again.'
Arvind was not entirely convinced. He enquired, 'Is there anything to worry about?'
'Not at all,' the doctor assured us again.
Taking the doctor's advice to heart, I gave up running; I only walked. But with the marathon approaching, I was itching to, even though my injury had not healed completely. Everyone around me was only talking about the Mumbai Marathon, making it a very frustrating period for me. Despite all the warnings, and the pain, I decided to push myself a bit and began to run again.
I called the event manager of the marathon who was aware of my condition. He was surprised when I told him I wanted to run again. 'Why don't you run the half marathon?' he suggested when I went to meet him.
'I cannot afford to miss the full marathon,' I told him bluntly. 'I need the timing on record to qualify for the Comrades.'
I had to submit my certificate by 1 May 2012. I begged and pleaded with him, and knowing my headstrong nature, he eventually-though very reluctantly-signed me on.
Overjoyed with the bib in my hand, I got back into the car. Arvind was quiet. He did not even look at me but kept staring straight ahead, his hands gripping the steering wheel. There seemed to be a storm raging in his mind.
'What has happened to you?' he began slowly, taking a lot of effort to utter the words.
'Baby, when you started, you were running for fun, for the sheer joy of it. Now it is all about some damn event to win, some milestone to achieve. You get stressed out when you are not able to run well or your timings are not good. What's going on?'
I was stung. But Arvind did not stop.
'I don't think you should run. You need to heal yourself. Bone ageing is not an injury. It is an internal weakness. You are running this marathon for your ego and nothing else. What are you trying to prove? That you are stronger than what people think? If you are really strong, your ego will not defeat you. This run is all about your ego and you will get nothing other than more pain...an aching body and an aching soul-that's all that you will be left with.'
I looked outside the car. There were joyful runners with their bibs. I looked at Arvind but I didn't say a word. I wanted to finish with strong timings to my credit and to prove everyone wrong. Yes, I did want to do this for my ego.
Mumbai Marathon 2012. The day had started with all the wrong signs.
The night before the marathon, I developed a nagging pain in my ankle because of incorrect stretching and it was worse in the morning. Painkillers and sprays were not helping either. I called up a fellow runner, to seek his advice. He said, 'You must run, Sumedha, simply because you love running. Abandon the race at any point your body gives up.'
Arvind overheard our conversation and was evidently unhappy with the way things were turning out. 'I don't think you should go for the marathon. You are not in any condition to run,' he said with an arm around my shoulders. His words did not even reach me. Comrades was well within my reach.
I just knew it. And I chose to ignore anything that would contradict my conviction. All the signs that countered my belief were ignored.
This time, once again, I reached late for the marathon. With just three minutes to flag off, the event management team was kind enough to allow me to enter.
I started well and soon found my rhythm. I was aiming at a four-hour finish. My ego boosted me towards a strong run for the first 18 km. And then my legs began to fail me.
Refusing to acknowledge the warning signs, I walked for 100 metres and then started running again. But this time I realized I was limping more than running.
My mind kept tricking me into believing that I was still in good shape. My watch did a perfect job of recording my timing, but said nothing of my emotions. I could
not keep lying to myself. The thought of improving my timing made my legs feel heavier by the second. I was dragging myself ahead, but my ego was still not allowing me to listen to my body. I had covered just 20 km and still 22 km were to go but my mind finally gave in. Along with swollen ankle, I had, shooting pain down my left leg and I couldn't lift my leg anymore. I didn't call for medical help. I didn't want the world to know I was injured and that I was weak. I simply called Arvind.
'I'm calling it off,' I said, and walked away from the route. He sounded concerned. 'Where are you?'
'I'm at sea link flyover near Lilavati,' I was choking on my emotions, gasping for air. 'I don't want to go home right now. I want to clear my mind. I'll see you at Bandstand.'
My husband had only one thing to say, 'Baby, you took a brave decision.' I could sense the relief in his voice. He was waiting for me at the finishing line near VT station, which I could not reach. 'I'm glad you're thinking about your health first I respect you even more now; you wait for me at Bandstand and I will catch the train to Bandra. Wait for me,' he said. I agreed and said, 'Arvind, I'm sorry' and disconnected the phone
I walked backwards, threw away the chip tied to my shoe and began to weep. I was in physical pain but my heart ached much more. In my mind I was all set to be the running star and I saw that star falling. I cried and cried. I sat at Bandstand and kept looking at the sea, thinking about what just happened. I struggled to hold back the tears, but they just wouldn't stop.
I had been tagged-DNF. Did Not Finish. Today, my ego had been completely defeated.
I had started the year on a disastrous note. It was my first marathon of 2012 and I could not finish it. I had also lost out on my chance at running the Comrades. No ointment could heal this wound.
I remembered the day when I walked into the court for my first-ever lawn tennis match. As kids, my brother and I used to play there often. It was special for my parents because it would be the first time that all their three children were playing in the same tournament.
I had cheered my sister when she won her matches there. I wanted her to do the same for me. My brother had already played and won his game. I was confident I could do the same.
My opponent was a novice, and someone with whom I had often practised. I was excited at the prospect of beating her. It would be too easy, I thought. I will be hailed as the next big thing in lawn tennis and everyone would want to play with me and try to defeat me.
With such delusions of grandeur I stepped into the court, started playing and even won my first two games when anxiety got the better of me.
Then, I began to make mistakes. My sister and brother, who were there with my parents, were constantly cheering for me, egging me on. My sister, in fact, was the voice of wisdom. 'Don't be overconfident. Just relax,' she said, but I just could not get back to my game. I lost the game by 2-6 and I was out of the tournament. I was so ashamed that I began to bawl. Not only because I had lost, but I was defeated by one, over whom I had triumphed easily so many times before.
That incident proved to be a turning point for me. I was just not prepared to lose anymore. I began to practise more seriously and kept reminding myself, 'It is not just about the joys of participating, but winning is as important.'
I thought of that day today, as I sat there on Bandstand, at the end of the race I had abandoned midway. It seemed to me as though I had given up without a fight. I was angry with myself and kept questioning my intent, or the lack of it. 'Why did I give up? So what if I finished with bad timing? Am I not a true sportsperson? How could I just give up?'
When Arvind arrived at Bandstand, I threw myself at him and wailed. 'Baby,' he said gently, as he looked at my swollen ankle and the agony writ large on my face. 'You would have got your certificate and earned some praise, but you would have lost your love for running forever. I am glad you listened to your body and stopped.'
I knew he was right. But my heart still ached at the thought of missing out on Comrades. Arvind read my mind. 'Listen,' he said, 'For Comrades we can try another run in April. You have three months to recover. All is not lost.'
I was a quitter. All that mattered to me was this thought. Despite Arvind exhorting me to plan for Comrades by giving my body the rest it deserved, I could not forget the fact that I had walked out of a race midway. But rather than wallow in self-pity, I was back researching on the international events where I could run to qualify for Comrades. I found one in Switzerland.
Running abroad takes a lot of investment-money, mind and body. I checked with my doctor first, who advised me to proceed cautiously. I began with hours of yoga and a couple of hours of walking. I drastically altered my diet, having 500 ml of curd every day to strengthen my bones, as well as bowls of pulses and black beans, combined with enough vitamins. The doctors finally gave me a clean chit.
On 26 February that year, I started running again. After two months of diligence, my mind and body were ready for Comrades. But the economy was not. And two marathons abroad suddenly were not a feasible idea anymore. I abandoned the idea of Switzerland and Comrades with a heavy heart. But someone somewhere was planning a big surprise for me.
Yet another life-altering experience was just around the corner, and I was blissfully unaware of it.
About Sumedha Mahajan - Sumedha Mahajan was born in the beautiful town of Amritsar,
home of The Golden Temple. She is an entrepreneur, runner, motivational speaker
and writer. She is the founder and CEO of business strategy firm Karta Business
Consulting. She is a graduate in B.Sc Economics from D.A.V College, Amritsar and M.B.A. in Marketing from I.B.S
Hyderabad. She has worked in the banking domain for 7 years before starting her own venture. She is married and currently living in Mumbai.
Publisher Name : Rupa Publication
Pages: 176
Price : 195 INR
Website : www.sumedhamahajan.com
Facebook : https://www.facebook.com/SumedhaRunning
Twitter : @sumedharunning
Also Watch
Read full article