GET Stock

Quotes


Book Review: Author Arun Chaudhuri captures the world of advertising with his new book 'Indian Advertising Laughter And Tears'
The book brilliantly captures the evolution of advertising over 50 years, writes Monojit Lahiri.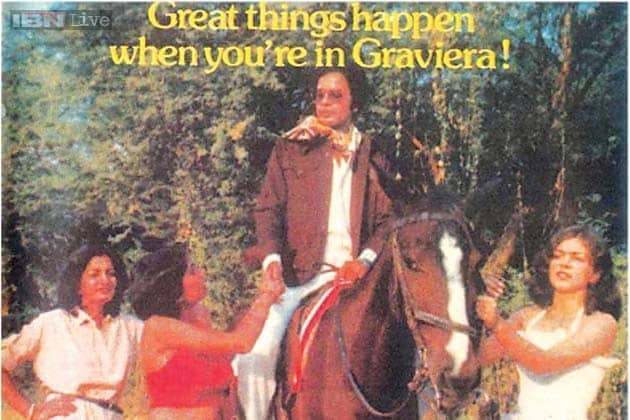 The book brilliantly captures the evolution of advertising over 50 years, writes Monojit Lahiri.
As an Advertising Professional whose seen action in the trenches across close to four decades - frequently in hard close-up - I can assure you that India's Persuasion Industry has been very poorly documented, chronicled or archived. Part of our DNA, I guess, when you look towards a similar lapse in cinema or other forms of creative expression across the last several decades. Sure, there have been books on Advertising but most have been academic and focused towards a constituency that is primarily Ad-driven and pretty much, on the same page. The idea of taking this fantastic commercial art form [so brilliantly described by the iconic father-figure of JWT, the late Subhas Ghosal as a medium that offers subjective value to objective worth into the heart and homes of the common man has seldom crossed the mind of the eminent authors who scripted them.
The result is that a fantastic story about the changing face of communication - Advertising, P.R. Media - across the last five decades that has shaped and formed the way we perceive, think, see, act and consume products and services across this time span has been left untold. While Ad Fests and Global Meets continue to make waves and many Ad personalities have started being positioned as Page 3 celebs by an ever-hungry Media looking for easy-to-digest-and-consume-news, a solid, engaging story of Indian advertising, tracking its early days and traveling through time and diverse phases with facts and figures, went missing.
Author Arun Chaudhuri has fortunately attempted to make up for lost time and fill this yawning vacuum with his new book - Indian Advertising, Laughter and Tears. It brilliantly captures - in spirit, style and substance - the evolution of this fascinating calling across 50 years till the present and provides fabulous nuggets of facts that sometimes appear stranger than fiction! Perspectives, view, overviews and opinions as well as delightful insights into the universe of want-makers, dedicatedly pursuing the [sinister?!] agenda of manufacturing desires and inventing needs through words and pictures, make it a compelling read. Beyond the Ad professionals, Marketing and Brand Specialists, PR and Communication-driven constituency, this book is also a gloriously entertaining read for any evolved, intelligent and curious mind wanting to know how Indian Advertising has traveled - moving with the times and changing with the needs - in keeping sync with market forces, changing consumerscape and the cataclysmic and dramatic advent of social media, leveraging them in super cool-fashion, as the new agents of change.
Ultimately, Indian Advertising ... scores for its meticulous and pain-staking research, manifested through its quantity and wondrous gallery of sepia-tinted ads across decades, indicating portraits of the profession faraway and long ago, as also its simple, gimmick-free language [mercifully] devoid of heavy-duty, arty-farty, fake smart jargons [so popular in today's quick-fix world of writing], that is easy to comprehend and easier to enjoy. For scholars, the fine print offers a gold mine of revelations relating to titans and past greats who deserve to be remembered and honoured.
Pick up a copy of Indian Advertising ... . It is easily the most informative and engaging book on the subject targeting anyone remotely interested in Indian Advertising - Yesterday, Today, Tomorrow!
Also Watch
Read full article