GET Stock

Quotes


Book Review: Author Gautam Chintamani gives an wonderful insight to what made Rajesh Khanna a 'dark star'
In Bollywood, there has never been a bigger, more luminous and blindingly dazzling star as Rajesh Khanna.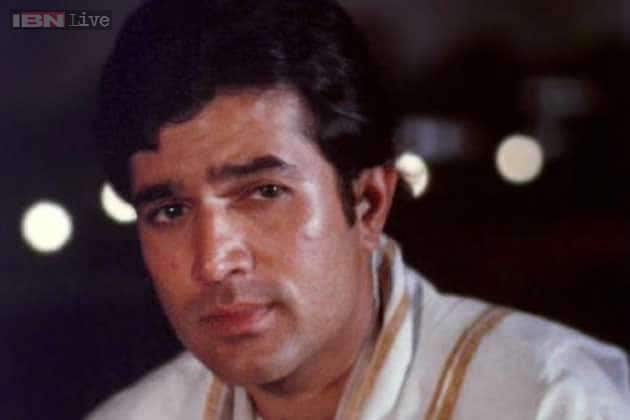 In Bollywood, there has never been a bigger, more luminous and blindingly dazzling star as Rajesh Khanna.
Who is a 'Star'? The great Satyajit Ray believed that it was anyone who could firmly establish his/her screen presence without the slightest, distracting fuss or frippery, armpit rhetoric or theatrical posturing. Also someone who - through gestures, speech, mannerisms or any special unique trait - could guarantee an instant connect with the masses. Like 'charisma', a star is easy to recognize but impossible to describe. As a seasoned film critic, let me add my pet aside on this subject: Actors are admired and respected but stars are worshipped!
In the history of Bollywood, there has never been a bigger, more luminous and blindingly dazzling star as Rajesh Khanna! Sure the big three - Dilip, Raj and Dev - shone and ruled earlier, Shammi Kapoor and Rajendra [Jubilee] Kumar did create huge waves and many of Khanna's contemporaries too - Dharmendra, Manoj, Jeetendra, Shashi, Feroz, Sanjay, Biswajit, Joy - rocked the charts and hearts of their fans but none remotely matched the heights that Kaka scaled and conquered. He generated hysteria, the kind which only the hottest iconic global rock stars - Elvis, Beatles, Mick Jagger and Michael Jackson - enjoyed! At his peak, his female fans wrote him letters in blood, married his photographs, imprinted lipstick marks on his car, used the mud on his car tyres as sindoor, went into mourning to wear white on hearing about his marriage and thronged every studio everyday, in the remote hope of catching a glimpse of him. Upar Aka, Neeche Kaka was the slogan of the time he was god. Between 1969-1973, everything Rajesh Khanna touched turned into gold! What goes up, alas, must come down. The law of averages seldom lets anyone go unscathed and if the zoom north had been powered by dizzying speed, the doom south was likely to be equally - if not more - swift.
Author Gautam Chintamani's wonderfully insightful book on the Dark Star and the loneliness of being Rajesh Khanna, superbly details - as never before - the birth, rise and fall of a phenomenon that hasn't existed before or since. Meticulously researched with revealing quotes and contributions - bytes, asides, quips, observations - from many who knew the superstar well, way before he became the living legend intoxicated by his own myth as also the time of Paradise Lost, the engaging narrative [excellently lit up with appropriate photographs] successfully gets to the heart of a complex, pampered individual who could be god and devil; viciously malicious, arrogant, vindictive and warm, generous, large-hearted in one weird sweep! Of special interest to lovers of Bollywood folklore, film historians and scholars, critics, journalists and fans of the superstar will be the way Chintamani has zeroed-in on the man's amazement when he was ambushed by super-stardom so early and suddenly, his slow metamorphosis to an over-confident, brash, hedonistic, pompous, over-reaching star who couldn't bear the slightest form of dissent or criticism, was perpetually surrounded by sycophants and yes-men who graced his nightly durbars with appropriate [fake] wah wahs and superlatives galore, only to vanish the moment the writing was on the wall and the stink of failure was beginning to travel with deathly speed. The book finally is an astute account - in turn informative, entertaining and enriching - of the superstar's life and work in the context of his era and what he meant to the generation who witnessed his meteoric rise and tragic fall. Like Icarus, he lived dangerously, flirted audaciously with the sun a little too long and paid the price.
Read it - because there has never been and will never be another Super star like Rajesh Khanna! Also, it seems unlikely that you will get another super-book as this, penned with such passion and purpose, unfolding a Greek tragedy scripted [till the interval] by angels ... but alas, thereafter, consumed, corrupted and destroyed by hubris.
Also Watch
Read full article