GET Stock

Quotes


Debutante author Priyanka Luthra talks about her new book 'Simple Plane Love'
Read Priyanka Luthra's interview here.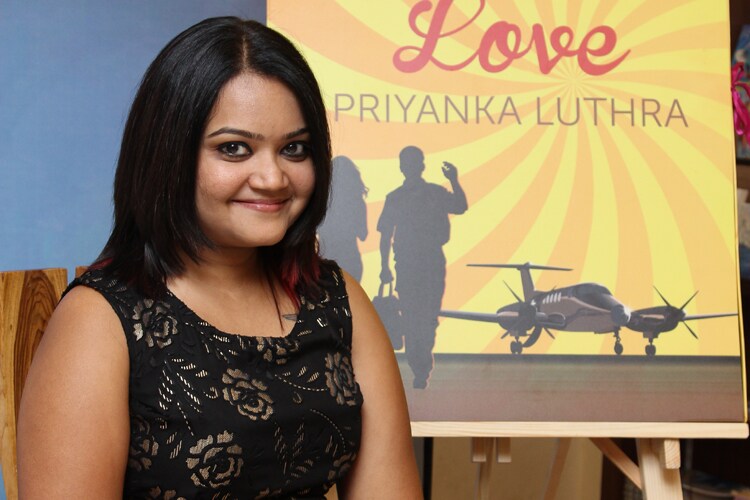 Debuatante author Priyanka Luthra.
Author Priyanka Luthra is out with her first book 'Simple Plane Love'. This simple book is the story of an airline pilot. Here's what she has to say about her new book and her passion for writing.
1. How did your affinity for writing develop?


Writing came naturally to me. I used to write a diary as a kid, then a blog, eventually started writing short stories. A book was the obvious next step.
2. Why flying? How did this subject make a special place in your heart?


Flying is my passion. The best time of my life has been away from gravity, suspended in thin air! 'Simple Plane Love' is a story of a crazy time I have had remixed with fiction, it is special in every sense of the term.
3. Have you found love yet? According to you is love simple or complicated?

Love is simply one of the most complicated emotions known to us. It's evolving and changing all the time, there is no checklist, no SOPs, no rights or wrongs in it. Means differently to different people too. I am blessed to have seen love in all its glory and all its forms too!
4. Which book holds the essence your life the most?

There are a lot of books that have left a mark on me, but I am biased to Jonathan Livingston Seagull by Richard Bach.
5. What other things are you passionate about?

I am adrenaline junkie, adventure attracts me. But my passion lies in the sky. I pick the prettiest part of the sky, melt into the wing and then into the air, till I'm just soul on a sunbeam. I am a simple plane girl.
6. Do you believe in destiny?

Yes I do. I also believe it changes with the choices we make.
7. If your book was to be turned into a movie what would your choice be for the 3 important characters?

Katrina Kaif would make a perfect Captain Meera Khanna, Jacqueline Fernandez would do a brilliant Diana and Ranbir Kapoor as Aditya.
8. Which is your favorite destination in the world?

I don't have a favorite there! My wanderlust doesn't allow me to pick favorites My next destination takes that place, that is Ireland!
9. A quote or phrase that you truly believe in.

"You're never given a dream without also being given the power to make it true."
You can order her book online here.
Also Watch
Read full article