Govts Snooping on You Through Internet, Phones: British Journalist
"You Brits are the worst of the lot", he recalled Snowden as saying.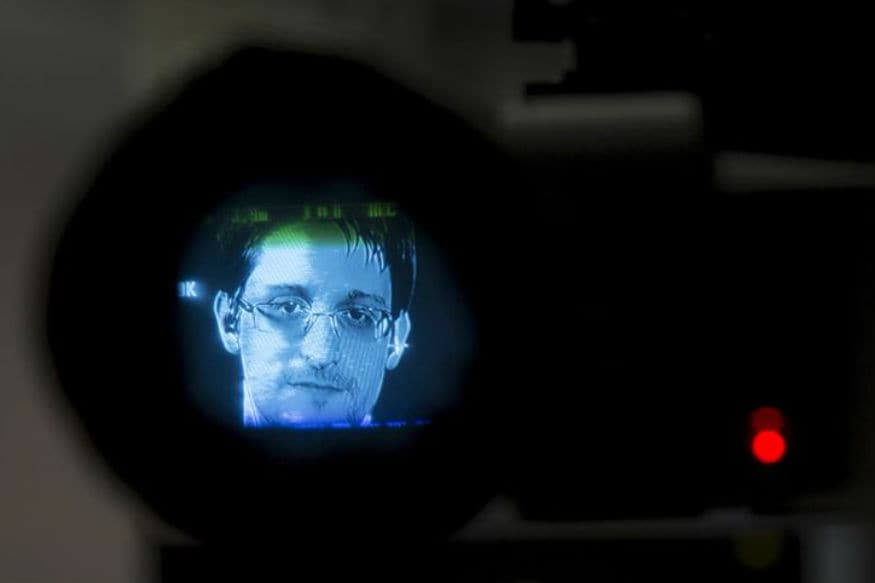 File image of whistleblower Edward Snowden (REUTERS)
Jaipur: Internet and mobile phones, smart and otherwise, may have made communications, and access to information smart, but also leave users vulnerable to surveillance from state agencies, warns a British journalist who had a role in publicising both Julian Assange and Edward Snowden's explosive revelations of US government secrets.
Guardian journalist Luke Harding admits that while openness and transparency by governments is laudable and needed for accountability, there is some information needed to be kept confidential for national security, citing how the Wikileaks trove fell into the hands of the Russians, who purportedly used it to influence the 2016 US Presidential Elections.
Part of a team of international journalists who published the leaked files of Snowden, a former contractor of US' National Security Agency and the "biggest whistle-blower in history", Harding, author of "The Snowden Files: The Inside Story of the World's Most Wanted Man", in a session on the Jaipur Literary Festival 2017's final day on Monday, related the intrigue-laden story.
Noting Snowden, who had in 2013 become disillusioned with the US intelligence services' massive operation to spy on its own citizens, via the internet and smartphones "without democratic discussion, approval, or consent", he said that the American gathered evidence and fled the US for Hong Kong from where arranged a meeting with Guardian journalists.
After examining the files he took from the NSA, they texted their editor a succinct message: "The Guinness is good", pre-arranged to mean that the material was legitimate.
A Guardian team, including Harding, then confined themselves up in a "bunker" in London to pore over the thousands of leaked documents and found the surveillance operation, which had included German Chancellor Angela Merkel as a target, also involved other intelligence services, including the British.
"You Brits are the worst of the lot", he recalled Snowden as saying.
Harding went on to describe the inept attempts by the British government to stop the leak, after the Guardian had published several explosive stories with Prime Minister David Cameron ordering several Guardian computers to be destroyed, despite the fact the material was also held by the New York Times, and by Snowden himself.
Asked about the ethical implications of leaks such as those of Snowden and Assange, which had also been published by the Guardian, Harding, who has also written "Wikileaks: Inside Julian Assange's War on Secrecy" said: "Julian's view is that if you release all information, governments can be made accountable. My view is that there are times when some messages and sources need to be confidential, for national security.
"We fell out over that," he said, adding that lately "Wikileaks has been captured by the Kremlin and used to undermine the US election".
But he went on to warn the audience of state snooping and steps they could take.
"Governments are listening to all of us, here and around the world. They can remotely activate the microphones on your phones, they can track you using the location GPS on your phone," he said.
| Edited by: Smrithin Satishan
Read full article
Next Story
Next Story
Also Watch

IPL 2019: KXIP Vs KKR, Can Russell And Narine Push KKR To Semifinals?
Countdown To
Elections Results
To Assembly Elections 2018 Results