GET Stock

Quotes


I wanted a gay protagonist in my novel: Neel Mukherjee
His novel is about an orphan called Ritwik Ghosh.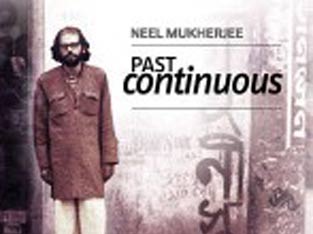 His novel is about an orphan called Ritwik Ghosh.
New Delhi: Writer-reviewer Neel Mukherjee, whose book Past Continuous has won the Vodafone-Crossword Books Award 2008, feels that writings on alternative sexuality are gradually coming out of the closet in India.
"I would like to believe it (writing freely about alternative sexuality) is a trend in India. The English-educated urban centres are seeing liberalism. It's a good thing. I consciously wanted to have a gay protagonist in my novel," said Mukherjee..
Past Continuous - the saga of a lonely young gay man who flees a miserable life in Kolkata to the freedom of Britain - was the joint winner on Thursday of the Vodafone-Crossword award along with novelist Amitav Ghosh's Sea of Poppies in the best English fiction category.
The London-based author, who has made Britain his home for the last 17 years, feels that a lot has been written about alternative sexuality in India, but society is still not comfortable with such relationships.
"Gay activist Salim Kidwai has written an important book (Same Sex Love in India), though it is not fiction. Penguin has published its anthologies of gay and lesbian writings and publishers like Kali and Zubaan will soon take the lead in lesbian writing. A lot of things are going on in India about rights, equality and Article 377, which was so long in the background.
"But personally, England kind of liberated me into writing so openly about homosexuality. In India, there is still the cultural air (conventions) that you breathe," Mukherjee said.
The 38-year old writer, who has been educated in Kolkata (Jadavpur University) , Oxford and Cambridge, shot to fame as a fiction reviewer for The Times, London, and Time Magazine-Asia. He is also a contributing Editor for The Boston Review.
"The fiction reviews keep me going though I have cut down on the numbers. It is difficult to describe a book in 400 words these days. It just becomes soundbytes," says Mukherjee.
His novel is about an orphan called Ritwik Ghosh, who grows up in the bylanes of south Kolkata amid a crowd of suspicious and nosy relatives.
He escapes to Oxford on a scholarship, but grows up suddenly as he discovers his true self and chooses to be an illegal gay wanderer on the streets of London and in its public toilets.
Mukherjee also touches upon issues of illegal immigrants, corporal punishment and aggressive mother and child bonds - and brings Ritwik in contact with a senile old Englishwoman, Anne Cameron, who journeys to India to delve into the shared colonial legacy of India and Britain.
"I poured my heart into creating Anne Cameron. She has suffered so much and the character Ritwik has a lot of me in him. I love imagining other people's lives and stepping into their minds. I wanted a lot of outsiders and loners in my book - who are alienated," said Mukherjee, who also lost his parents like his protagonist.
PAGE_BREAK
Mukherjee started writing the book in 2001 after a course in creative writing at the University of East Anglia.
"But it took a long time for the book to be published. In 2003-2004, Shruti Devi of Picador India picked up the book and it was finally released in January 2008. The book, however, sold quite late last year," Mukherjee said.
His British publishers Constable & Robinson will bring out the book in early 2010 under a new title A Life Apart.
Although the protagonist of his novel is a Bengali from Kolkata, Mukherjee himself is an unlikely Bengali.
"I don't feel like going back to Kolkata - it's too crowded. The only thing I miss are Satyajit Ray's books (Feluda and Professor Shanku series). He was probably one of the greatest writers of our childhood," Mukherjee added.
He insists that his only connect with Bengal "is the proficiency in Bengali language and its cuisine" but his next novel is also set in Kolkata.
"I can cook almost all kinds of Bengali food. I think Bengali food is international," says the writer, whose hobbies are cooking and reading.
Mukherjee's favourite authors are "lesser known, like American writers James Salter, Richard Yates and William Maxwell; Mohammed Hanif of Pakistan and the Norwegian writer Per Petterson".
Read full article