Jaipur Literature Festival 2015: Cartoonist Mandy Ord, writer Annie Zaidi revisit Salim's Anarkali; give her superpowers
We know the sad story of Anarkali. What if the story didn't end tragically? Maybe Anarkali decided to fight back?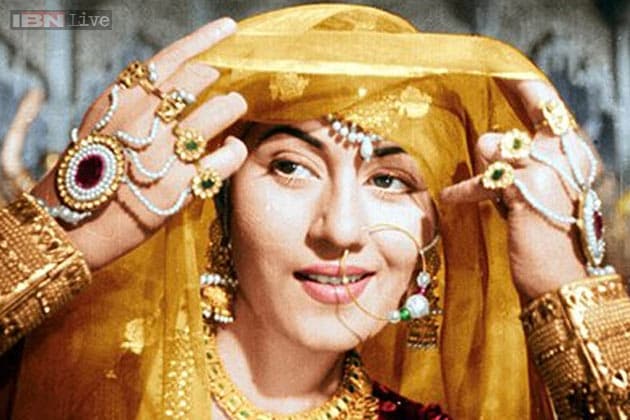 We know the sad story of Anarkali. What if the story didn't end tragically? Maybe Anarkali decided to fight back?
Jaipur: When we think of the beautiful, tragic story of Salim and Anarkali, we can't not think of the Bollywood movie 'Mughal-e-Azam'. With Dilip Kumar as Salim and legendary actress Madhubala as the doomed courtesan Anarkali, the K Asif magnum opus has made a mark in an Indian's mind.
Most Indians know that the story of Salim-Anarkali is a tragedy. The story, which historians argue is fictitious, is based on the actual Mughal crown prince Salim, later to be known as Jahangir. But what if the story didn't end tragically? What if, when Akbar, who buries her alive between two walls, Anarkali decides to fight back?Melbourne-based cartoonist Mandy Ord, along with noted writer Annie Zaidi have done just that.In a free-wheeling chat with IBNLive.com, Ord talked about her discovery of Anarkali, her empathy towards the passionate woman, and finally, her urge to make sure that she was okay.
"When Annie and I took on the project, we had a long discussion about the possible fate of Anarkali. In an alternative ending Annie told me about, Anarkali escapes into a tunnel in the wall, and flees the city. She simply dissappears," said Ord.But that ending wasn't satisfying for either of them. That's when Zaidi imagined Anarkali talking to herself from inside the wall, and trying to feel her surroundings."That's when Anarkali realises that she can walk through walls. Not break them, but walk through them," says Ord triumphantly.There's a bunch of other stuff that happens to Anarkali in Zaidi and Ord's version of the story: She walks out of the palace, finds Salim and gives him an ultimatum to leave the confining walls of the palace and come away with her."That's a happily ever after," says Ord with satisfaction.When asked what other Indian mythological story, character would she like to tackle next, and give an alternate ending to, Ord says, "Probably Sita from the 'Ramayana'. She's been through so much, that one, in that one story."Zaidi and Ord's version of the Salim-Anarkali story is a part of the book 'Eat the Sky, Drink the Ocean' -- a collection of six graphic stories, one play script and ten short stories, published by Zubaan Books. The book was a response to the horrific cases of rape in India and Melbourne, in 2012. The book also features works by Samhita Arni, Manjula Padmanabhan, Amruta Patil, Priya Kuriyan, Alyssa Brugman and Penni Russon, among others.
Get the best of News18 delivered to your inbox - subscribe to News18 Daybreak. Follow News18.com on Twitter, Instagram, Facebook, TikTok and on YouTube, and stay in the know with what's happening in the world around you – in real time.
Read full article
Next Story
Next Story
Also Watch

IPL 2019: KXIP Vs KKR, Can Russell And Narine Push KKR To Semifinals?