GET Stock

Quotes


Jaipur Literature Festival 2017: Shillong Choir, Gulzar Make Inaugural Session Memorable
Warm winter sun, with soulful music by Shillong Choir and Gulzar's words made for a perfect opening day.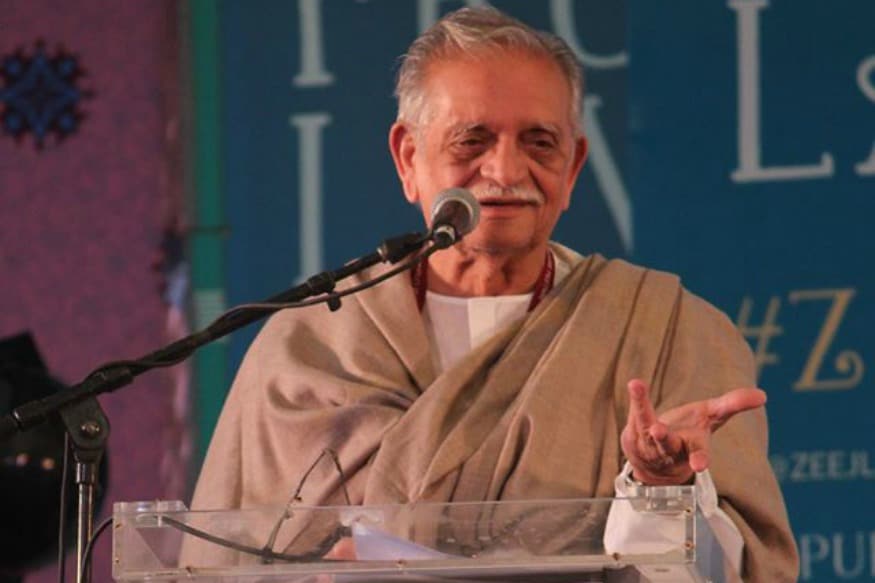 Gulzar delivering keynote address. Photo via Facebook/JaipurLitFestOfficial.
The front lawns of the regal Diggi Palace resonated with hymns as Shillong Chamber Choir took centre stage at the inaugural session of the 10th edition of Zee Jaipur Literature Festival.
With winter sun spreading warmth and Shillong Choir singing some mesmerising songs including a few Bollywood classics, the crowd had no option but cheer loudly as mentor, director of the choir, Neil Nongkynrih said, " We are here representing the North-East. We are here to spread love and peace" and they did more than that with their music.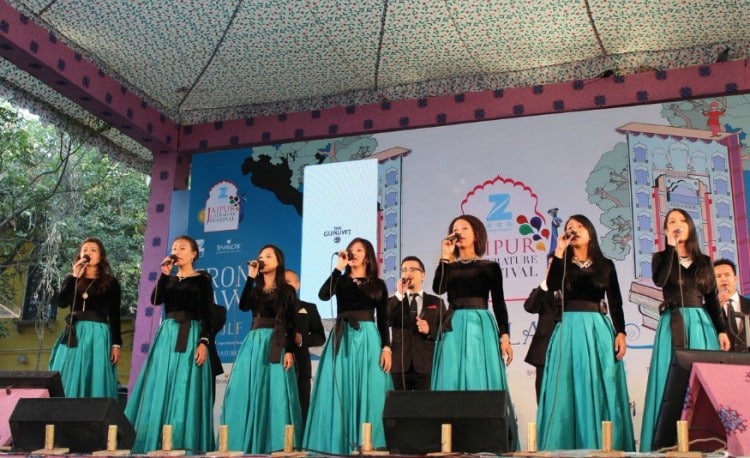 Shillong Chamber Choir at the opening ceremony. Photo via Facebook/JaipurLitFestOfficial
The choir's rendition of the Vande Mataram had everyone standing and singing along with them and beautifully highlighted India's unity in diversity in truest sense. From Yogi Sadhguru, to the young volunteers – all stood up to pay respect to the motherland.
Veteran filmmaker, lyricist, poet Gulzar gave the keynote address along with poetess activist,Anne Waldman. Gulzar congratulated the festival directors for completing 10 years and requested them to focus on one regional language each year at the festival. He observed that a plethora of work is being done in various langauages in india and specially mentioned the poets working in the North-east.
An exuberant and rather animated Anne Waldman warned the people about the dangerous times we live in. She called out to her fellow sisters, mothers and all the women who will be marching on the streets of Washington after the inauguration, urging them to never let go of 'the love and devotion for imagination.'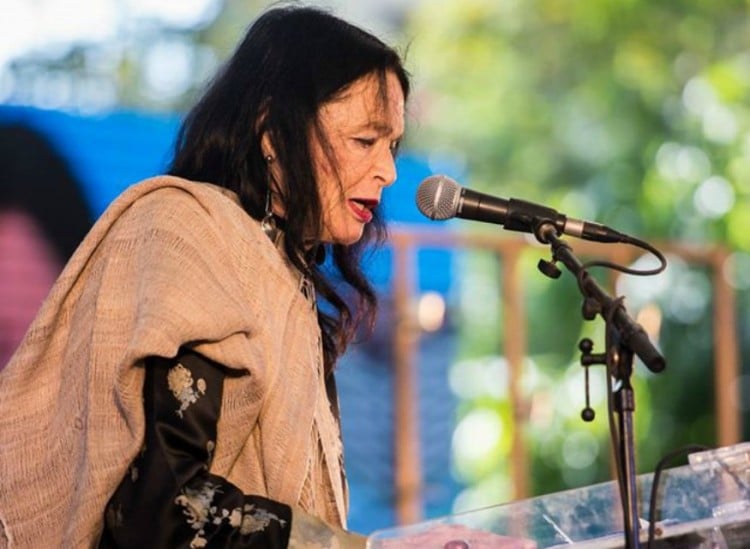 Anne Waldman speaking at JLF. Photo via Facebook/JaipurLitFestOfficial
Rajasthan's CM Vasundhara Raje lit the inaugural lamp along with other dignitaries amid stunning fireworks. In her welcoming speech, Raje stated that how thanks to the festival, the government also had to work overnight to perfect the city of Jaipur so that it can play the perfect host to the people coming from across the world.
Hon'ble Chief Minister of Rajasthan, @VasundharaBJP on the essence and experience of #ZEEJLF at the Inauguration ceremony. pic.twitter.com/XJoe0mySE4

— ZEE Jaipur Lit Fest (@ZEEJLF) January 19, 2017
Yogi, mystic and a New York Times bestselling author, @SadhguruJV speaks of his extraordinary journey with @SanjoyRoyTWA. #ZEEJLF @AmityUni pic.twitter.com/DnRnFzgCLF

— ZEE Jaipur Lit Fest (@ZEEJLF) January 19, 2017
Book Launch of 'Living with Tigers' - Valmik Thapar by CM @VasundharaBJP & readings by @sanjnaatprithvi at #ZEEJLF pic.twitter.com/dUILGI5TzX

— ZEE Jaipur Lit Fest (@ZEEJLF) January 19, 2017
Author of the biography of the late Jayalalithaa, Vaasanthi speaks on Tamil Nadu politics, Aadi Parashakti and more. #ZEEJLF @coxandkingsIN pic.twitter.com/wG9taqg2uZ

— ZEE Jaipur Lit Fest (@ZEEJLF) January 19, 2017
The first day of lit fest saw speakers and authors like David Hare, Paul Beatty, Sanjana Kapoor, Vaasanthi , Valmik Thapar, sharing thoughts on contemporary issues. From Trump to women safety to random musings of poets - speakers touched upon myriad topics.
Also Watch
| Edited by: Shomini Sen
Read full article