GET Stock

Quotes


Jaipur Literature Festival 2017: Shillong Choir, Raghu Dixit, Swanand Kirkire to Perform This Year
Popular Shillong Chamber Choir to open the ZEE Jaipur Literature Festival while Raghu Dixit will perform on the final day.
As a whirlwind of literary figures prepare to descend on the ZEE Jaipur Literature Festival, an eclectic mix of music artists are set to perform morning and night at the five day literary extravaganza. The music performances will take place at two locations, the Front Lawns at Diggi Palace in the morning and the Music Stage at Hotel Clarks Amer in the evening, as part of the world's largest free literature festival this month, January 19-23, 2017.
While the literary festival has always begun with a musical programme on the first year, this year, on its 10th anniversary- all five days of the festival, guests will be welcomed in the morning with musical performances by some of the most popular artists of the country.
So what all is in store for music and book lovers? Here, have a look.
Opening the festival on January 19th is the Shillong Chamber Choir, marking the start of five days of festivities at Diggi Palace. The choir shot to prominence when they won reality TV show India's Got Talent in 2010, the same year picking up three gold medals at the 6th World Choir Games. Their wide range of repertoire from western classical favourites, to rock hits and Khasi folk music and opera has seen them perform across India including for U.S. President Barack Obama and Michelle Obama during their state visit to India.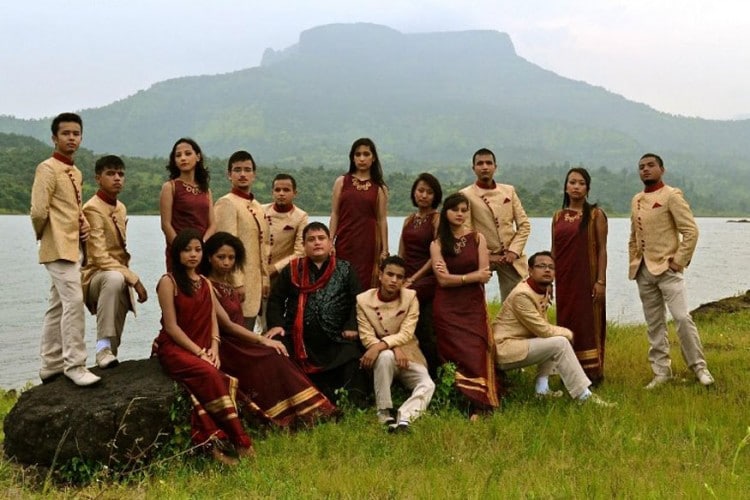 Following the Choir's appearance, Master drummer of Rajasthan, Nathoo Lal Solanki will perform at the inauguration ceremony to open the ZEE Jaipur Literature Festival 2017.
The second day, January 20, will kick off with a performance by Swanand Kirikire and Ankur Tiwari.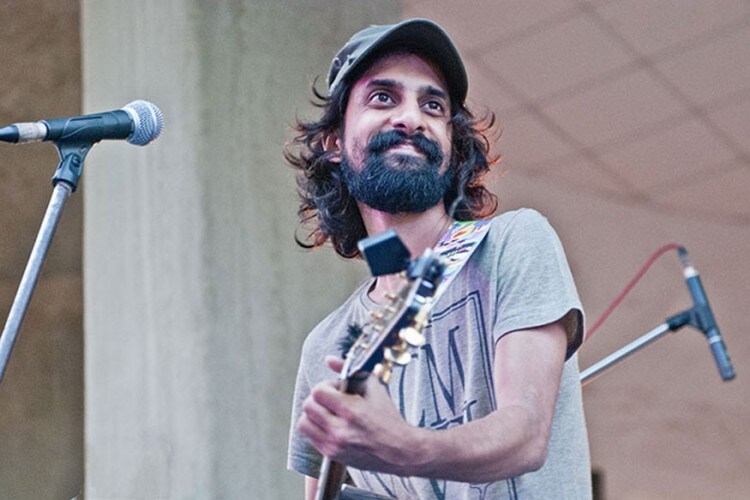 Swanand Kirkire is a lyricist, actor, playback singer, scriptwriter and assistant director for Hindi television, films and theatre. He has written songs for more than 50 films and is a two-time winner of the National Film Award for Best Lyrics. He received his first National Film Award in 2007 for the song Bande Me Tha Dum...Vande Mataram from the film Lage Raho Munna Bhai, and the second in 2009 for Behti Hawaa Sa Tha Woh… from 3 Idiots. Piyu Bole featured in the 2005 movie Parineeta was nominated for a Filmfare Award for Best Lyrics while Barfi's Aashiyan and Manjaa from Kay Po Chhe were awarded IFFA and Life OK Screen awards.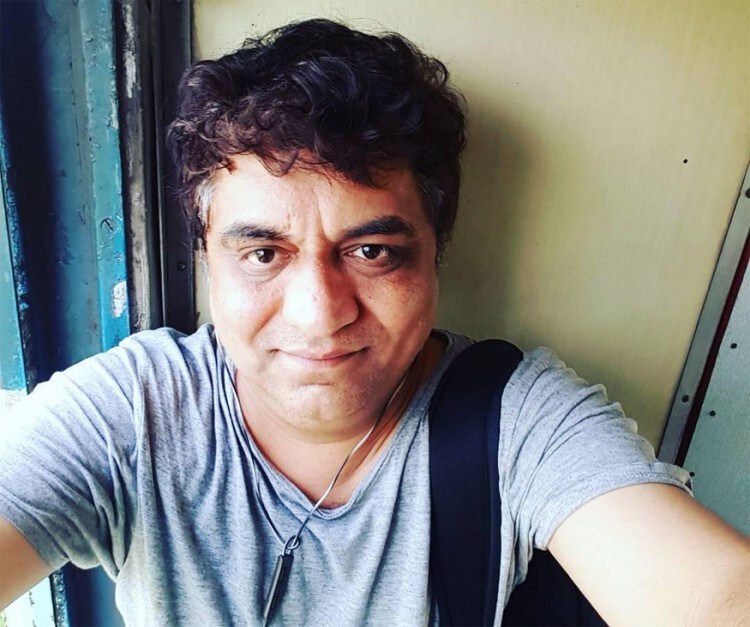 Ankur Tewari is a storyteller. He has spent the better part of his life discovering different mediums to share his tales. His songs are simple and evocative; they come from an honest, and at times vulnerable space, making them easy to form an instant connection with. Tewari plays with his band The Ghalat Family. He is also a well known Bollywood lyricist and composer and is at the helm of the band's sound.
On the morning on January 21, festival goers can enjoy a performance of Padmini Rao, an accomplished exponent of the Kirana Gharana form of North Indian classical music. One of the most senior of Padma Bhushan Dr. Prabha's disciples, she trained in sitar from Pramila Dagar. Discovering her first love was for vocal music, she also studied under the guidance of the late Ustad Zia Mohiuddin Khan Dagar, the renowned scholar, dhrupad and rudra veena maestro.
On the morning of January 22, the fourth day of ZEE JLF, acclaimed vocalist Devashish Dey will awaken the crowds and set the tone for the day ahead. A classical singer who specialises in thumri, dadra, tappa, chaiti and kazri styles and sings bhajans too, Dey has performed widely across India and the UK and released many albums.
On the last day of the Festival, January 23, East Meets Middle East kicks off a lively day of literature celebration. East Meets Middle East is a musical collective spanning continents and celebrating the rich traditions of the Middle East and South Asia. Subrata Bhattacharya (tabla) and Abhisek Lahiri (sarod) collaborate with Ronnie Malley (oud) and George Lawler (percussion) to create a cross-cultural palette of improvisations and original compositions. The group transcends boundaries as they move through raga and maqam, tala and iga, music and rhythms found in South Asia, the Middle East and North Africa.
A music stage has been set up Hotel Clarks Amer for evening events for which tickets are available at the festival venue itself.
On the first evening, Rajasthan Josh and Neeraj Arya's Kabir Café will take to the stage of Clarks Amer.
On Friday evening (Jan 20th) the terrific line up of Bombay Bassment and Inna Modja are set to wow the crowds.
Saturday night (Jan 21st) will see Soulmate and Beth Orton & Sam Amidon take the stage at Clarks Amer.
Closing the Clarks Amer Music Stage on Sunday evening (Jan 22nd) will be the world-class line up of Lisa Hannigan, Aga Khan Music Initiative Ensembl and The Raghu Dixit Project.
Bringing Clarks to a close are one of India's biggest cultural and musical exports, The Raghu Dixit Project on the final day. Their infectious, happy music transcends age, genre and language. From playing to over 100,000 people in Karnataka, to Glastonbury and even playing for the Queen of England, Dixit has done it all! Have a great time to their earthy, rooted, vibrant yet simple fun.
Heritage Evenings at the magnificent Amber Fort and the spectacular Hawa Mahal will also run parallel to the Festival on the evenings of January 20th and 21st.
Rhythm and Rhyme will be an evening of poetry readings held at Amber Fort, Jaipur on Friday, 20th January at 7.30 PM. Bringing together voices from two sides of the globe, the session will witness readings by celebrated American poet Anne Waldman and the renowned Bollywood lyricist Swanand Kirkire. This will be followed by Sarod Recital by Padma Vibhushan Ustad Amjad Ali Khan at the Amber Fort.
Mujre Se Multiplex Tak, will take the audience on a journey through the magical realm of entertainment at Hawa Mahal on Saturday, 21st January at 7:30 PM.
Also Watch
Read full article