GET Stock

Quotes


'Rearview, My Roadies Journey' is all things about Raghu and Roadies
The book is an experience in itself and will definitely touch your heart and mind at various instants.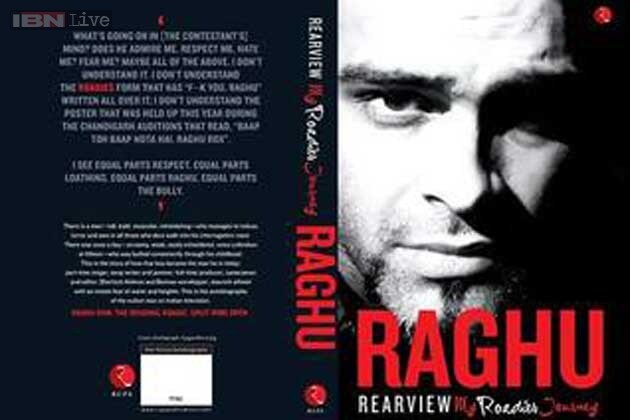 The book is an experience in itself and will definitely touch your heart and mind at various instants.
Love him or hate him but if you are a TV addict, you certainly can't ignore him. Well, as cliched as it may sound but that's the truth. This man redefined the Indian television for youth by making a cult show that almost everyone knows about. Yes, I am talking about ROADIES. It is running its 11th season on TV these days and carries the same rather much more strong content and vibe than its first season (that I remember following religiously) and a far better viewership.
Raghu is known as the rudest man on Indian television. Well, if you have watched any of the seasons of Roadies in which he has made an appearance, you'd know what I am talking about. A bald man who wears his opinions on his sleeves and is extremely unapologetic about who he is will strip you down of all your facade if you mess with him, that's what he is all about and that's all I knew about Raghu till I read this book. When I first got to know about this book, I was like, why is he writing a book now? But, I guess it was needed somewhere down the line and I felt so after finishing the book in some 6 hours, right after I got the book in my hands.
The book begins with the story of how these twins were born - Raghu and Rajiv. Born in Safdarjung hospital of Delhi, Raghu's mother thought she is going to have a monster baby but she'd never imagined that she'd giving birth to twins. Well, the twins were born and were named Raghu Ram and Rajiv Lakshman. Life moved on for them and they were admitted to school where both of them were bullied like anything. Raghu and Rajiv were inseparable and the book carries a couple of memories of Raghu from the days where he and Rajiv were beaten black and blue by other older boys from the same school. After soaking all this bullying and humiliation for several weeks, one day Rajiv and Raghu fought back and made it a mantra of their lives that you have to fight back no matter what. Both of them were not interested in studies and detested schools & colleges.
College began and both of them were admitted to Deshbandhu college of Delhi university for their first year of graduation and then Sri Venkasteshwara college of Delhi University where they completed their second year following which they completed their graduation from Osmania university, Hyderabad. The hardships followed in college too and both the brothers as twins amused people but they were fun to hang around with. Life moved on and they got their first break in the big bad world of TV and entertainment industry where Raghu and Rajiv worked till they burned out completely. I personally liked this part of the book where both of them joined TV18 Group as interns and worked as hard as they could to make a name for themselves. And boy, they did. Raghu worked like a robot and became favourite of almost everyone in his department during his internship but he was still running after his dream, i.e. to work for MTV that came after he had to go through a lot of hardships and a fantastic learning year at BBC where he met his mentor.
Roadies, the show was conceived during Raghu's second stint at MTV. Its season 1 was more of a travel show where he met Rannvijay during the auditions but from second season onwards the show took a new shape in each season and became the longest running reality show on TV. Raghu has dissected each and every season of Roadies and has called a spade, a spade throughout the book. You would know it while you will read this book. He hardly had a personal life of his own because most of the time either he was travelling for making this show, trying all the tasks himself before putting the contestants on them or spending endless hours in the editing rooms to give all of us some kick-ass content to watch on TV.
This and a lot more, this book is about all things Raghu and Roadies, his friendship with people and various fallouts that he had. At times, you'd feel that Raghu is like some sort of a Phoenix that is born from its own ashes and is much more stronger and determined towards his goal. The narrative is gripping and once you are into this book, you'd not be able to put it down. Also, at the same time, there is a lot to learn from this book. As I am associated with a production house myself, I could understand what he is talking about when he was discussing how the shows were made back then when people used to work on analog formats and now when everything is digitally powered and other related stuff.
The book is an experience in itself and will definitely touch your heart and mind at various instants. Anyone and everyone can read it. Give it a shot.
Publisher : Rupa Books?

Genre :
Non-fiction/Autobiography?
Price :
Rs. 195/-
Read full article