Years later, Mumbai digs up Manto's memories
100 years after Saadat Hasan Manto's birth, Mumbai is gearing up to remember the legendary Urdu writer.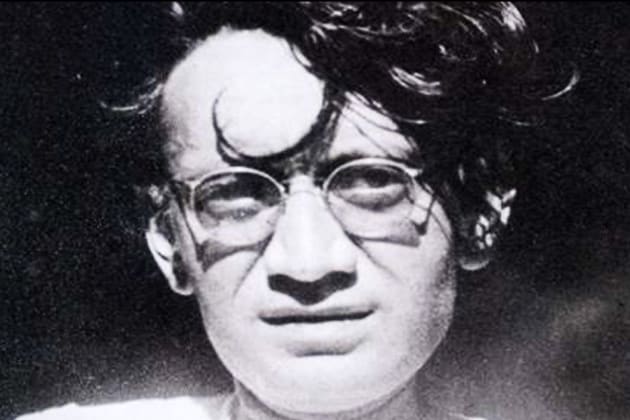 100 years after Saadat Hasan Manto's birth, Mumbai is gearing up to remember the legendary Urdu writer.
Mumbai: The city surfaced in his stories. He even wrote scripts for its famous film industry and starred in some movies. Now, 100 years after Saadat Hasan Manto's birth, Mumbai is gearing up to remember the eventful time that the legendary Urdu writer spent here.
Born May 11, 1912 in Samrala, Punjab, Manto arrived in Mumbai in the 1940s and spent four to five years here. Though not much is officially known about it, his writings provide adequate hints of his sojourn here. He lived in small, dark buildings spread across the congested Grant Road, Byculla, Nagpada areas of southcentral parts of the city.
A series of events has been lined up now to mark his birth centenary on Friday, including one by the Mumbai Press Club, and another by the socio-cultural organisation Urdu Markaz.
Senior film journalist, researcher and writer Rafique Baghdadi said: "Manto's contribution to Urdu literature is remarkable." Zubair Ansari of Urdu Markaz said, "The legendary writer merits a befitting tribute on his birth centenary".
In his short life spanning barely 43 years, Manto left a legacy of some of the most profound and popular contribution to Urdu literature. A short story writer, film and radio script writer and journalist, in a professional career of less than two decades, Manto bequeathed 22 collections of short stories, one novel, five collections of radio plays, three collections of essays and two collections of personal sketches. Over the years, he was catapulted to fame with works "Boo", "Khol Do", "Thanda Gosht", and his magnum opus, "Toba Tek Singh".
And Mumbai figured in his works.
In the biographical sketch of Nur Jehan, Manto writes: "I think I arrived in Bombay on Aug 7, 1940, and my first meeting with Shaukat (Syed Shaukar Hasan Rizvi) took place on 17 Adelphi Chambers, Clare Road, which served both as office and his residence."
His ever-popular story, "A Question of Honour" described in great detail the places with which he was associated in the city, the places he lived in, ate, visited during his few years here.
In "A Question of Honour", Manto mentions Mumbai's famous Arab Gully: "Another street in the area was called Arab Gully, with 20-25 Arabs living there, all apparently in the pearl trade. Others were Punjabis and Rampurias. I was in Arab Gally that I had rented a room, which was so dark that the light has to be kept on at all times. The monthly rent was exactly nine rupees, eight annas...."
Despite an early struggle, Manto was fortunate that the film studios of that era recognised his gift for storytelling and he landed with several scripts which later became movies. They include "Keechad", "Apni Nagariya", "Begum", "Naukar", "Chal Chal Re Naujawaan", "Kisaan Kanya", "Ghamandi", "Beli", "Mujhe Paapi Kaho", "Doosri Kothi", "Shikaar", "Aath Din", "Aagosh" and "Mirza Ghalib". He has also acted in a couple of films - "Eight Days" and "Chal Chal Re Naujawan".
Considered one of the best Urdu short story writers of the 20th century, Manto also developed a reputation for being the most controversial. Known for penning topics which were considered social taboo in the Indian and Pakistan society of those days, Manto was reviled and revered in equal measure and often compared with D H Lawrence.
Manto's focus of writings ranged from the grim socio-economic injustices prevailing in the pre-and-post-colonial subcontinent, to the more controversial topics of love, sex, incest, prostitution and the typical hypocrisy of a traditional subcontinental male.
Long before the renowned artist M F Hussain came on the scene, Manto was tried for obscenity half-a-dozen times, thrice in the undivided British-ruled India and thrice after 1947 in the post-Partition Pakistan. However, he escaped being convicted or exiled for his bold thoughts and daring to espouse creative freedom in that conservative era.
Manto was opposed to and deeply pained by the Indian partition. He died on Jan 18, 1955, in Lahore, Pakistan. Only 42 years old, Manto was survived by his wife Safiyah and three daughters, but the literary void he left behind was difficult to fill.
Read full article
Next Story
Next Story
Also Watch

IPL 2019: KXIP Vs KKR, Can Russell And Narine Push KKR To Semifinals?