Your favourite Tinkle has just got a new home
This deal is bound to strike a chord in your hearts.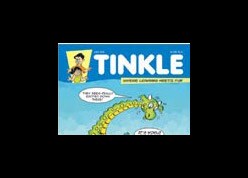 This deal is bound to strike a chord in your hearts.
Mumbai: This merger-and-acquisition deal is bound to strike a chord in your hearts. The 40-year-old Amar Chitra Katha books and Tinkle comics are being sold off by their creators, India Book House, or IBH, to a start-up firm. IBH has, however, retained the distributorship of these comics.
Rewind to your childhood — the Tinkle comics characters like Shikari Shambu and Supandi and the Amar Chitra Katha books that brought to life a gallery of great Indian kings and mythological heroes.
These comic brands that have Indianised foreign characters and connected generations of Indians to their 2000-year-old culture and folklore are bowing to the pressures of private equity. IBH has sold five of these brands, including the Tinkle magazine and the Amar Chitra Katha illustrated books to ACK Media, a start-up firm which will work on revamping and marketing these brands.
"We will invest more than $15 to 20 million over the next three years in this and various other projects," founder & CEO of ACK Media, Samir Patil, says.
A better distribution, glossier comic books and a whole new online platform to engage readers. That's the plan to revive these old brands. Also a range of ACK toys like Shikari Shambhu and Supandi are on their way.
In all of this, the one thing that remains untouched is the content, which is still under the supervision of good old Uncle Pai who created these characters 40 years ago and who still remains the editor emeritus and chief story teller.
Get the best of News18 delivered to your inbox - subscribe to News18 Daybreak. Follow News18.com on Twitter, Instagram, Facebook, Telegram, TikTok and on YouTube, and stay in the know with what's happening in the world around you – in real time.
Read full article