400 Air India pilots reject talks, to go on leave
Pilots association it won't join talks with management on Sunday.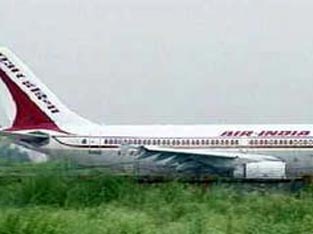 Pilots association it won't join talks with management on Sunday.
Mumbai: Around 400 Air India pilots, who threatened to go on mass sick leave to protest the airline's decision to cut their incentives, on Saturday rejected the management's offer for talks and said they will stick to their agitation plan.
Senior executive pilots and their juniors have decided not to take part in the negotiations with the management on Sunday, a pilot said.
While 400 senior executive pilots will go on sick leave en masse, 700 others are still discussing their options.
"We all are going on mass leave. Pilots will not report for duty for coming days. This was followed today (Saturday) also," said Captain V K Bhalla, who leads the agitating pilots.
He also said the pilots would not take part in any talks with the management unless it revoked the decision to cut productivity linked incentives (PLI).
"One thing is for sure. No one is going to take part in the talks unless they assure us on revoking our PLI," Bhalla said.
Kapil Raina, former president of the Indian Commercial Pilots Association that represents middle rung and junior pilots of Air India, said they were yet to take a decision on mass leave.
Raina, however, told IANS that the association members would not meet the management until it gave assurance on restoring the PLI.
Earlier in the day, the management had invited the agitating pilots for talks Sunday.
"Air India management can address the concerns of the employees and we will meet on Sunday," the airline's spokesperson Jitendra Bhargave said.
Meanwhile, the carrier said 11 flights were cancelled Saturday as several pilots failed to report for duty.
The beleaguered carrier had on Wednesday decided to cut the productivity linked incentives of employees by 25 to 50 percent as part of its cost cutting measures.
The airline's current debt is about Rs.16,500 crore with losses standing at Rs.7,200 crore in 2008-09. However, the affected pilots did not accept the management decision and demanded its reversal at the earliest.
Earlier Sep 8, at least 500 pilots of private carrier Jet Airways went on mass sick leave after the airline sacked two pilots for forming a pilots' union. The strike continued for five days, which led to a loss of over Rs.200 crore ($40 million) to the airline.
Get the best of News18 delivered to your inbox - subscribe to News18 Daybreak. Follow News18.com on Twitter, Instagram, Facebook, Telegram, TikTok and on YouTube, and stay in the know with what's happening in the world around you – in real time.
Read full article
Live TV