$5.1 Billion Gone in 24 Hours: Warren Buffet Biggest Billionaire Loser After Wall Street Crash
Monday's Wall Street crash wiped off the fortunes of the world's 500 richest people by $114 billion, says a Bloomberg report.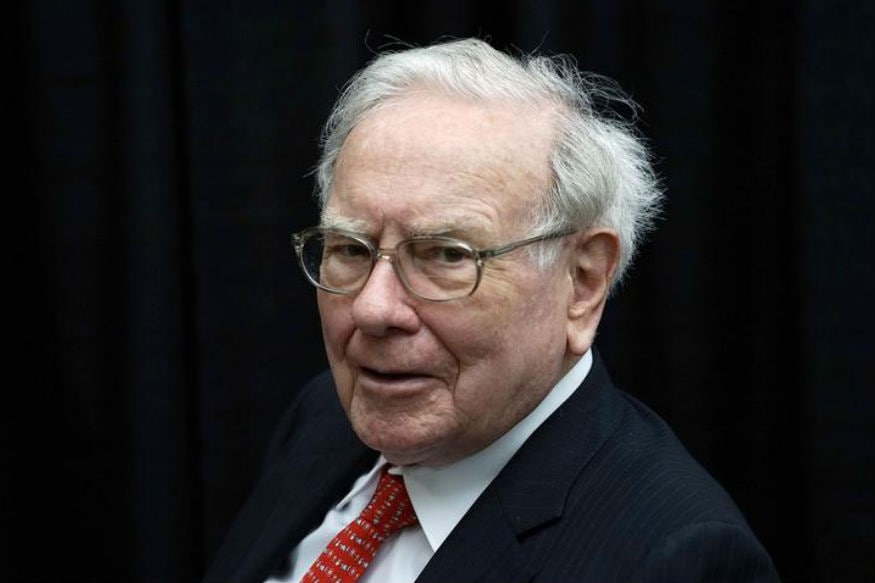 Berkshire Hathaway CEO Warren Buffett plays bridge during the Berkshire annual meeting weekend in Omaha, Nebraska on May 3, 2015. (REUTERS/Rick Wilking)
New Delhi: A plunge in US stocks on Monday cut the fortunes of the world's 500 richest people by $114 billion as the optimism over tax cuts that fuelled January's gains gave way to worries about inflation, according to report by Bloomberg.
Berkshire Hathaway Inc. Chairman Warren Buffett, the world's third-richest person, was hit the hardest, losing $5.1 billion, according to the Bloomberg Billionaires Index.
Berkshire is the biggest shareholder of Wells Fargo & Co., which plunged 9.2 percent, the most in the S&P 500. Buffett, 87, was one of 18 billionaires in the Bloomberg ranking to lose more than $1 billion on the day. Facebook Inc. CEO Mark Zuckerberg's fortune tumbled by $3.6 billion, the second-biggest decline.
Even Amazon.com Inc. Chief Executive Officer Jeff Bezos, the world's richest person, wasn't immune to the carnage. His fortune slipped $3.3 billion to $116.4 billion as shares of the retail behemoth fell 2.8 percent. Alphabet Inc.'s Larry Page and Sergey Brin each took hits of about $2.3 billion.
The rout followed more modest declines on Friday that erased $68.5 billion in wealth from the world's 500 richest people.
The Dow plunged 1,175 points on Monday, its worst point drop of all time and its worst percentage decline since August 2011.
Experts are of the opinion that Wall Street was overdue for a reality check. The Dow Jones industrial average was up over 26 percent from January 2017 to January 2018, three times the average rise.
Dow was sitting at an all-time high on January 26, just over a week ago. At the moment, the Dow is down 8.5 percent from that record level.
Indian investors lost around Rs 4.95 lakh crore amid sell-off in the broader market on Tuesday where the benchmark BSE Sensex tumbled 1,275 points or 3.6 percent in opening trade. Following the downfall, the total market capitalisation of BSE listed companies eroded by Rs 4,94,766 crore to Rs 1,43,00,981 crore.
On BSE, 2,221 stocks declined, while 169 advanced and 83 remained unchanged.
Shares tumbled across Asia after a wild day for US markets that resulted in the biggest drop in the Dow Jones industrial average since 2011. Japan's benchmark Nikkei 225 index closed down 4.73 percent or 1,071.84 points at 21,610.24, after diving more than seven percent earlier. Hong Kong's Hang Seng index fell 4.1 percent to 30,938.85 and the Kospi in South Korea lost 1.4 percent to 2,458.06. Most other regional share benchmarks gave up between 2 percent to 4 percent. The dollar weakened to 108.81 Japanese yen.
| Edited by: Nitya Thirumalai
Read full article
Next Story
Next Story
Also Watch

IPL 2019: KXIP Vs KKR, Can Russell And Narine Push KKR To Semifinals?
Live TV