GET Stock

Quotes



7 Things You Should Consider Before You Purchase a Car Insurance Policy
In most cases, any car insurance policy that is offered by the auto dealer is purchased with no consideration to the coverage type or the premium payable.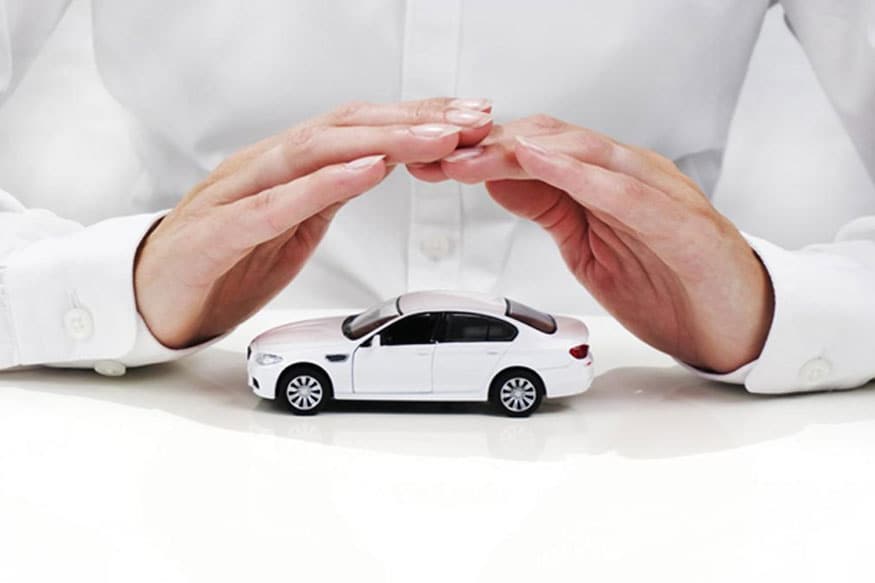 Image for representation.
In India, any individual who purchases a car is required by law to have an active car insurance policy at all times. However, seldom do car owners put any time or effort into choosing a car insurance policy that is right for them, despite the numerous options that they are present in the market. In most cases, any car insurance policy that is offered by the auto dealer is purchased with no consideration to the coverage type or the premium payable. Thus, in order to help you maximise the benefits of your insurance plan, we have compiled a list of things that you should consider before you purchase a car insurance policy.


Type of insurance policy: When you purchase a otor insurance policy, you can either opt for a third-party liability-only insurance plan or a comprehensive car insurance policy. A third-party liability policy, like the name suggests, only provides a cover against damage to a third-party's assets/property and against hospitalisation expenses that a third-party might incur due to the accident. A comprehensive policy, on the other hand, provides a more enhanced coverage to the policy buyer. Thus, you will have to evaluate which type of policy you need on the basis of your premium payment capacity, usage of the vehicle, experience as a driver, etc.




Add-ons offered by the insurer: When you purchase a car insurance or two-wheeler insurance plan, your insurer will give you the option of enhancing your policy cover with add-ons or riders. A few popular add-ons that you can purchase with your car insurance plan include the 24x7 Spot Assistance Cover, Lock and Key Replacement Cover, Zero Depreciation Cover, Return to Invoice Cover, etc. Thus, considering how important these add-ons can be in helping you customise your policy coverage, make sure to check exactly how many add-ons your insurer offers and the price they are offered at.


3.Cashless garages:
All insurance providers have tie-ups with certain garages within the city, where the policyholder can get their vehicle repaired or serviced without having to settle the bills directly. In this case, the insurer will settle the bills with the garage after the vehicle has been repaired. Given how convenient it can be to raise a cashless claim, it is of utmost importance that you, as a policy buyer, check exactly how many garages in your city the insurer has a tie-up with and the proximity of these garages.


Claim procedure and settlement: The main purpose of a car insurance policy is to provide you a settlement in case you make a claim. Thus, it is essential for you to read through the insurer's claims procedure and check the incurred claim ratio and the grievance solved ratio, in order to gauge the effectiveness of the insurer. Further, make sure to look at the various customer service channels of the insurer. In case you need any assistance, your insurer should be available to answer your queries. Thus, the more channels through which you can reach your insurance provider, the better it is for you as a policyholder.




Deductibles: Similar to how certain health insurance companies in India include a co-pay clause in the policy, motor insurance providers might also require you to pay a deductible in the event of a claim. Deductibles can be of two types – compulsory deductible and voluntary deductible. A compulsory deductible is a fixed amount of the claim that you will have to pay for mandatorily. In comparison, the voluntary deductible is a certain limit that is chosen by the policy buyer. Thus, in the case of a voluntary deductible, you will have to settle that percentage of your bill out-of-your pocket. Opting for a high deductible will lower your premium amount significantly. However, you should only opt for it if you have the capacity to pay that amount of the claim. Hence, before you select your insurance policy, make sure to check if your insurer levies a deductible or has an option for you to choose the deductible amount.




Premiums: The premium payable for a car insurance policy will vary based on several factors, such as the sum insured amount, riders opted for, deductibles, no-claim bonus, discounts, the age of the car, the policy buyer's demographics, etc. Further, each insurer will use slightly different parameters to calculate the premium amount that they should charge you. Thus, before you purchase any insurance plan, be it a health, motor, or life insurance policy, make sure to compare insurance plans offered by various insurance providers, read through the features and benefits of each plan, and request for premium quotes. You can do this comparison by either visiting the insurer's official website or by comparing different plans on a trusted third-party insurance website. This way, you can ensure that you find the best plan at the most competitive rate.




Ease of renewal: Car insurance policies are annually renewable. Thus, considering how frequently you will have to renew your policy, it is necessary that you check whether you can renew it online in a hassle-free manner. Several insurers allow policyholders to renew their policy through their website by simply keying-in a few details and paying the due premium amount, with minimum documentation. Thus, before you select a particular insurance provider, make sure to verify if they offer a good number of digital services.


Car insurance policies are a necessity when it comes to protecting your car and providing you a cover against any unplanned expenses that you may incur in the event of an accident, theft of the vehicle or vehicle parts, or loss of the vehicle. Thus, make sure to do your due research and invest in a comprehensive car insurance policy that will provide you coverage as per your needs.
Disclaimer: This is a sponsored article and News18 doesn't hold any responsibility for the content
Also Watch
| Edited by: Puja Menon
Read full article
| Company | Price | Change | %Gain |
| --- | --- | --- | --- |
| HDFC | 1,791.40 | -38.60 | -2.11 |
| Reliance | 900.05 | -11.75 | -1.29 |
| Infosys | 1,171.90 | -10.60 | -0.90 |
| TCS | 2,825.70 | -44.00 | -1.53 |
| ICICI Bank | 298.10 | -3.35 | -1.11 |
| Company | Price | Change | %Gain |
| --- | --- | --- | --- |
| M&M | 741.55 | +6.50 | +0.88 |
| Wipro | 295.75 | +2.50 | +0.85 |
| Yes Bank | 312.90 | +0.50 | +0.16 |
| HUL | 1,299.10 | +1.70 | +0.13 |
Live TV