GET Stock

Quotes


A Vehement 'No' to Cryptocurrencies but Blockchain is 'Welcome', Arun Jaitley Says
Finance Minister Arun Jaitley, in no uncertain terms, said, "The Government will take all measures to eliminate the use of crypto-assets in financing illegitimate activities and will also explore the use of blockchain technology for ushering in digital economy."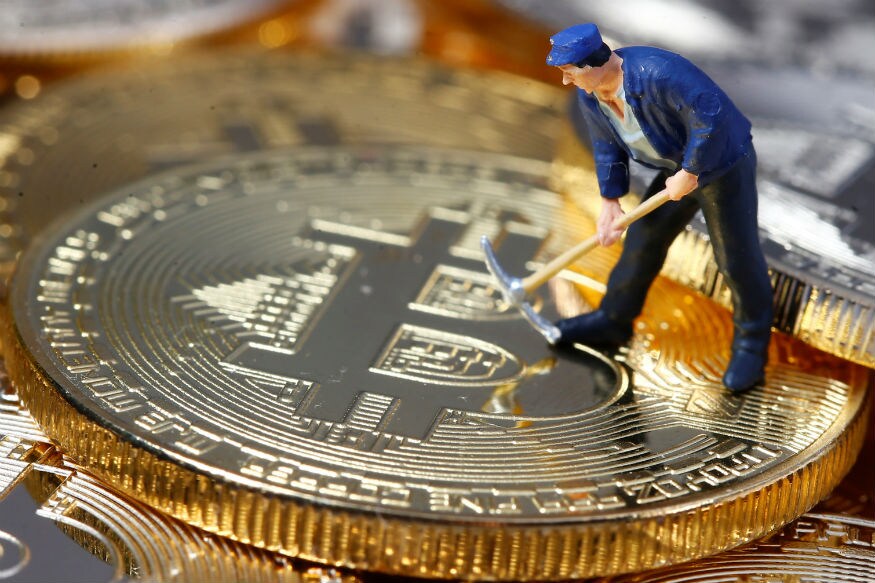 Representative Image. (REUTERS/Dado Ruvic/Illustration)
New Delhi:
Cryptocurrencies like Bitcoin are 'no-go' for Indians, Finance Minister Arun Jaitley made this amply clear in this Union Budget speech of 2018 earlier today.
Jaitley, in no uncertain terms, said, "The Government will take all measures to eliminate the use of crypto-assets in financing illegitimate activities. The Government will also explore the use of blockchain technology for ushering in digital economy."
Does this impact all those who are already invested in the cryptocurrencies in India?
No, say the exchanges.
Unocoin, a leading cryptocurrency exchange in India, refused to comment for the story but sources close to the founders suggest that it is business as usual for the exchange.
They said that all transactions on Unocoin as legitimate and the government is only going after illegal activities to curb black money.
Dr Aditya Dev Sood, an expert in Blockchain technology and cryptocurrencies, said that the government's stance has not changed. The current statement of the finance minister is similar to that he made a month back.
Dr Sood said that while cryptocurrencies are not a legal tender and anybody using them to buy and sell is liable for criminal action, there is no ban on investing. "Crypto-tokens are promiscuous they are one at the same time a security, a currency and a product. So earlier ways of classifying the world has become obsolete in the wake of the new phenomenon. The government is insisting on distinctions which are going to be untenable in the future."
Cyberlaw expert Pawan Duggal seconded Dr Sood and said that while the government has welcomed development in blockchain, it can never realise its true potential if the blockchain tokens are not allowed.
Blockchain is a digital decentralized public ledger where the records are kept in a way that forgery becomes next to impossible. For example, consider the ledger as a document and it has 10,000 photo copies. In this ledger if you make changes in one document it gets reflected in all the 10,000 of them, thus hacking into it becomes extremely difficult. To hack, the person will have to hack 10,000 machines at the same time or else the anomaly would be caught.
When the government is so optimistic on blockchain, why is it against cryptocurrencies?
Dr Sood quotes the GST example. He said, "Government expects huge revenues from it. In order to get the revenue, the government will have to track these transactions. If the unit of account of one of these transactions change from rupees to one of 2500 different crypto currencies, then the possibility of recovery of tax would become farcical. For this reason alone, government has no choice to reaffirm that the unit of account will be INR."
| Edited by: Huma Tabassum
Read full article
Live TV
Countdown To
Elections Results
To Assembly Elections 2018 Results