Govt to shed stake in Air India, get new CEO
Air India incurred a loss of Rs 4,000 crore last fiscal.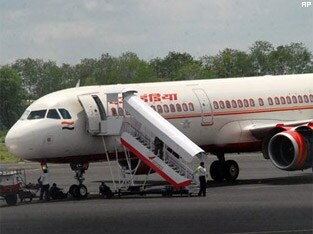 Air India incurred a loss of Rs 4,000 crore last fiscal.
New Delhi: The Government will partially disinvest its stake in troubled national carrier Air India and set a deadline of 24 months to end its financial mess, sources tell CNN-IBN.
CNN-IBN learns a new professional CEO is being sought and the top management of the airline will be changed in the next 30 days.
Seven independent directors, who have experience in running international corporates, will be appointed to manage the airline.
Air India is in a financial mess having incurred a loss of Rs 4,000 crore last fiscal, forcing Civil Aviation Minister Praful Patel to approach Prime Minister Manmohan Singh for a Rs 10,000-crore bailout package for the airline.
Air India CMD Arvind Jadhav on Friday told employees, who went on a two-hour strike to protest against a delay in payment of salaries, that they should be prepared for harsh decisions.
"Considering the critical financial state of the airline, we should all be prepared to face the impact of harsh decisions that will be required to be taken in the coming weeks to meet the current difficult financial situation," Jadhav said.
Calling for an urgent need to have a better understanding of ground realities, he said: "It appears that the gravity of the financial situation has not seemingly sunk in all of us."
Sources tell CNN-IBN there will be a re-look at manpower in the company but layoffs are unlikely. "The government is not going to kick out employees. It can happen in private sector but not here. The Government has its own commitments and we will honour the commitment," Patel told CNN-IBN on Friday.
Get the best of News18 delivered to your inbox - subscribe to News18 Daybreak. Follow News18.com on Twitter, Instagram, Facebook, Telegram, TikTok and on YouTube, and stay in the know with what's happening in the world around you – in real time.
Read full article
Live TV