Banks Rush to Buy Cyber Security Cover as Digi Payments Rise
At a time when cyber threats are on the rise for banks for increasing cashless transactions and effects of demonetisation, insurers see rise in demand for cyber insurance and cyber liability insurance, in particular.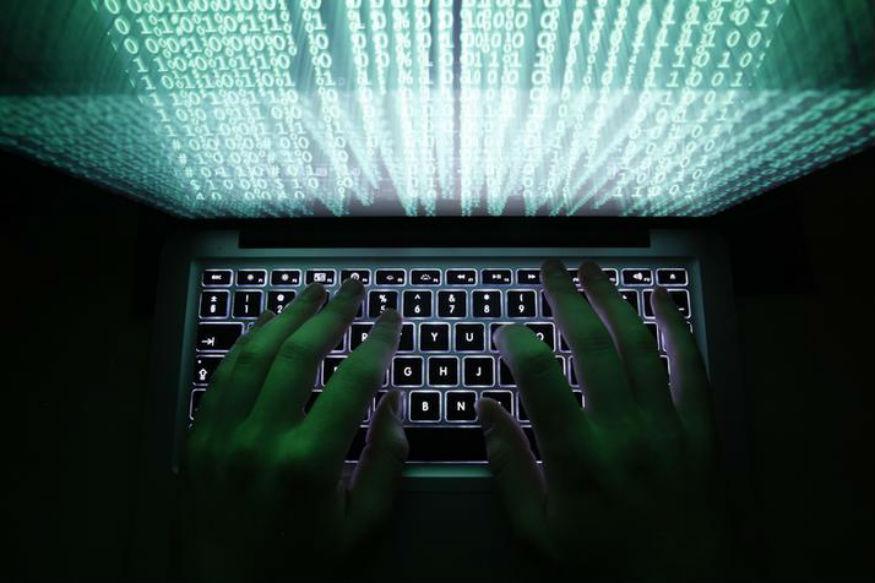 Image for Representative purpose (Image: Reuters)
Mumbai: At a time when cyber threats are on the rise for banks for increasing cashless transactions and effects of demonetisation, insurers see rise in demand for cyber insurance and cyber liability insurance, in particular. This is despite the fact that the industry base for cyber insurance is currently as low as Rs 60 crore.
There are various cyber insurance covers available in the country, but it is the cyber liability insurance which is in maximum demand for the banks, say insurers.
Non-life insurers that provide cyber insurance cover include New India, National, ICICI Lombard, Tata AIG, HDFC Ergo and Bajaj Allianz.
Country's largest lender State Bank of India (SBI), which fell victim to cyber frauds some time back, is now considering insurance to protect its 30 crore customers. "We have always seen maximum security in all our IT systems. We are now considering to avail cyber insurance covers for our customers," SBI managing director Rajnish Kumar said in Mumbai.
"We are actively examining the issue. The only thing that we have to ensure is that insurance costs fit into our scheme," he added.
Recently, in one of the biggest ever breaches of financial data in the country, customers of 3.2 million debit cards belonging to different banks were hit by cyber frauds where their ATM details were compromised. Several victims even had reported unauthorised usage from locations in China.
The worst-hit card-issuing banks in the episode included SBI, HDFC Bank, ICICI Bank, YES Bank and Axis Bank. Banks either had to replace or asked users to change the security codes of as many customers. Even though SBI didn't suffer any big financial losses due to the data compromise episode, still as a precautionary measure, it had blocked 6 lakh debit cards.
Bank of Baroda, which had seen around 1 lakh of its debit cards being compromised in the recent episode, is also keen to go for such insurance covers in future. "We are here to ensure protection of our customers and hence we will definitely go for cyber insurance cover as and when it was required for the bank," Bank of Baroda MD & CEO, PS Jayakumar said.
Insurers said they do see uptick in demand for cyber insurance covers by banks.
"We are in talks with quite a few banks to provide cyber insurance cover to them," New India chairman and managing director, G Srinivasan said without divulging any details. "Cyber threat is on the rise in recent times for the banks and hence they must go for cyber insurance cover," he added.
"We have also issued cyber insurance cover to a few banks," National Insurance CMD, Sanath Kumar said, adding "even though we provide various types of cyber insurance covers to banks, cyber liability insurance is most in demand." Bajaj Allianz General Insurance chief technical officer -- non motor, Sasikumar Adidamu said that cyber insurance has seen close to 20 percent rise at Bajaj Allianz in the current fiscal.
He also said that in line with rising incidents of cyber threats, the industry has seen a 10-15 per cent uptake of cyber liability covers.
"Proper risk management requires that banks should ensure that not only their systems but also systems of vendors need to be checked as vendor systems can be used to gain access to the systems of banks," said Praveen Vashist, CEO, India, Middle East & Africa, Howden Broking Group.
Howden Broking Group is one of the international insurance intermediaries that structures liability covers for various global and Indian companies.
"Barring some exceptions, PSU banks have not yet commenced buying cyber insurance. However after the recent issue, related to hacking of debit cards in the country, PSU banks as well are beginning to ask questions and are exploring cyber policies," he said.
The average limits being purchased by most banks range from USD 10-20 M, which is clearly quite a low limit compared to the exposure that banks are faced with. US listed Indian banks on the other hand, purchase limits of USD 75-100 M.
"Banks are exposed to a variety of cyber risks ranging primarily from the actual loss of money and securities, liability arising from loss of third party data, loss of business due to denial of service attacks, possible ransom payments due to ransomware attack, loss of key confidential data, risk of possible defacement of the website or mobile applications, siphoning of amounts straight from the source, ATM rollbacks and resultant costs like forensic costs, data restoration or recreation and the like," said AS Manoj, senior vice president, Aon Global Insurance Brokers, an insurance intermediary that deals with cyber risks.
For banks that prioritize this risk, cyber insurance proves to be quite comprehensive and cost-effective solution. The insurance providers and the intermediaries have spearheaded awareness by holding initiatives, he said.
According to Bharti AXA General Insurance chief underwriting officer Parag Gupta, "in the last 2 years, this segment in the industry has been growing by about 50 percent annually."
Of late, due to increasing cashless transactions and effects of demonetization along with the increase threat of cyber-attacks, the segment growth rate has gone up to around 100 percent. But the base is still small, around Rs 60 crore only, he added.
Get the best of News18 delivered to your inbox - subscribe to News18 Daybreak. Follow News18.com on Twitter, Instagram, Facebook, Telegram, TikTok and on YouTube, and stay in the know with what's happening in the world around you – in real time.
| Edited by: Bijaya Das
Read full article
Next Story
Next Story
Also Watch

IPL 2019: KXIP Vs KKR, Can Russell And Narine Push KKR To Semifinals?
Live TV