China's ZTE Shares Soar After US Lifts Supplier Ban
ZTE's Hong Kong-listed shares opened up 5.5 percent and quickly extended gains to rise more than 12 percent to HK$15.48.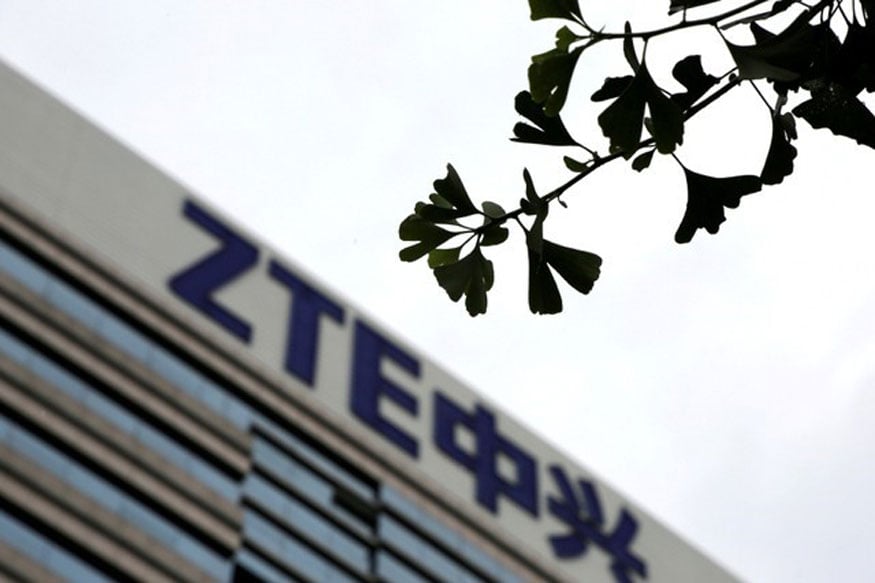 The logo of China's ZTE Corp is seen on the building of ZTE Beijing research and development center in Beijing, China. (Image: Reuters)
Hong Kong: Shares of China's ZTE Corp surged more than 12 percent in Hong Kong on Monday after the United States lifted a ban on American companies selling parts to the telecommunications equipment maker that had crippled its business.
The U.S. Commerce Department removed the ban shortly after ZTE deposited $400 million in a U.S. bank escrow account as part of a settlement reached last month. The settlement also included a $1 billion penalty that ZTE paid to the U.S. Treasury in June.
ZTE's Hong Kong-listed shares opened up 5.5 percent and quickly extended gains to rise more than 12 percent to HK$15.48. That is still around 40 percent lower than its last trading price in April when its shares were suspended for two months.
Uncertainty over the ban battered ZTE shares, wiping out nearly $11 billion of the company's market valuation.
Underscoring the impact of the U.S. penalty, ZTE said on Friday it expected to record a net loss in the first half of the year due to the hefty fine.
Many U.S. lawmakers see the company as a national security threat and, on Thursday, a group of Republican and Democratic U.S. senators urged that ZTE's penalties be reinstated.
The U.S. Senate paved the way for a showdown with U.S. President Donald Trump over the issue last month, when it passed an annual defense policy bill with an amendment attempting to reverse the deal.
The fate of the amendment is unclear. Despite bipartisan support for the measure among members of Congress, Republicans control both the Senate and House and party leaders break from Trump's policies rarely.
ZTE's Shenzhen shares jumped by their 10 percent daily limit early on Monday.
The lifting of the ban, which has been a source of friction between Washington and Beijing amid an escalating trade dispute, paves the way for the Chinese company to get back in business after a nearly three-month disruption.
The ban was imposed in April after Commerce Department officials said ZTE made false statements about disciplining 35 employees after it pleaded guilty last year to violating U.S. sanctions by illegally shipping U.S. goods and technology to Iran.
As part of the deal to lift the supplier ban, ZTE had agreed to remove all members of its leadership at or above the senior vice president level, along with any executives associated with the wrongdoing within 30 days.
| Edited by: Ahona Sengupta
Read full article
Next Story
Next Story
Also Watch

IPL 2019: KXIP Vs KKR, Can Russell And Narine Push KKR To Semifinals?
Live TV