Customers Suffering Because of Mobile Termination Charge, It Should Be Abolished
The hidden Mobile Termination Charge is inbuilt in your tariff when you make a call from your mobile phone to another mobile. Even if an operator wants to pass on the benefit of digital technology and provide free mobile-to-mobile calls, it is restricted by this hidden charge.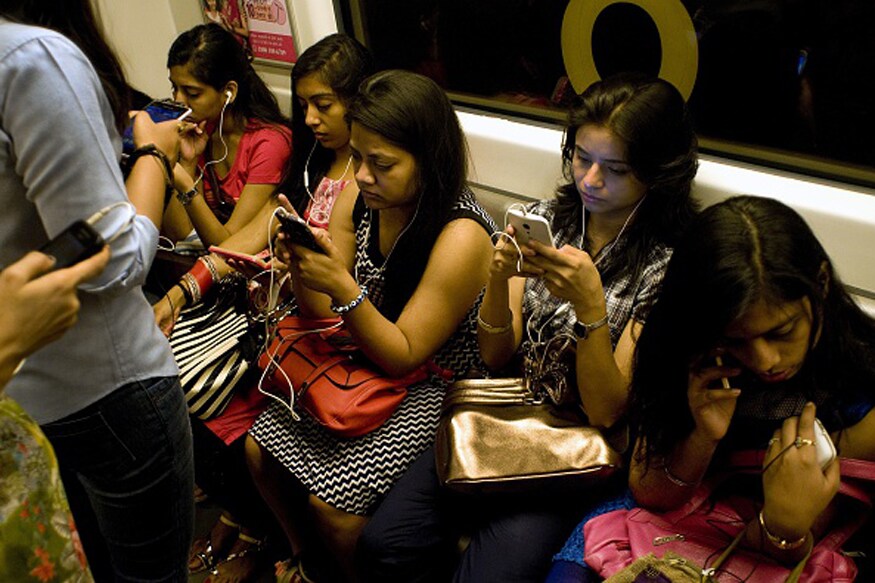 Nearly 150,000 Jobs at Risk Due to Financial Strain on Telcos: Estimates (photo for representation)
These days, a lot is being talked about Mobile Termination Charge (MTC), but the consumers may not be aware of its consequences. Most consumers would think that it is a fee charged by one telecom operator to another for handling the latter's calls, and that it doesn't affect them.
But the fact is that it's the consumers who suffer as termination charge, be it on SMSs or mobile-to-mobile calls, get added to the floor tariff for consumers.
Here is an example. Not long ago (until May 2013), before the WhatsApp era, for students, SMSs used to be the most common method of communication. They used to buy cheaper daily / weekly / monthly packages, which used to cost them about 1 or 2 paisa per SMS. Also, other bulk consumers of SMS, such as schools, banks, etc., used to send messages to parents or their account holders, and such services used to come free for the consumers.
That was possible when termination charge was not applicable on SMS. But as soon as Telecom Regulatory Authority of India (Trai) ordered (from May 2013) 7 paisa per SMS termination charge, all those 1 paisa or 2 paisa packages disappeared. And now, this 7 paisa has become the floor tariff of SMS for the consumers. This is how the consumer gets affected when such hidden charges are levied.
Now, coming to the issue of termination charge for mobile, which is fixed at 14 paisa per minute. This hidden charge is inbuilt in your tariff when you make a call from your mobile phone to another mobile. In a digital network, the calls are converted into data and the operators charge for data, not for voice. Why is that so? Even if an operator wants to pass on the benefit of digital technology and provide free mobile-to-mobile calls, it is restricted by this hidden charge. Voice calling should be free!
This is because if you buy a 1 GB data pack, you can make 4000 minutes of calls. And in today's time, the cost is Rs 5 per GB, which means for 1 paisa you can talk for 8 minutes over digital networks. If such a scenario, the MTC of 14 paisa for just one minute is unjustified and anti-consumer.
In October 2011, Trai under its Chairman JS Sarma, had notified all the operators that from April 1, 2014, MTC will be made zero and all the operators must adjust their businesses and networks accordingly. The three-year period was enough for all the operators to do so, and all of them had agreed for this. This is recorded in a report filed by Trai before the Supreme Court.
Then came Rahul Khullar as Trai's chairman. He is the one who implemented termination charge for SMS (explained earlier). Instead of implementing his predecessor's decision of making MTC zero in 2014 itself, he simply brought it down from 20 paisa per minute to 14 paisa, even that review came after a year's delay.
Then came RS Sharma, the present Trai chairman, who is considered to be a pro-consumer head. Under him, Trai took decisions such as penalty on call drops, and introduced Apps such as MyCall, DND, MySpeed. He made process for getting SIM card simpler by e-Aadhaar, etc. Under him, Trai initiated a consultation paper in August last year on MTC.
Instead of accepting the realty of eight minutes of voice call in one paisa and making MTC zero, the three big operators — led by Bharti Airtel, who are the only beneficiaries of this hidden charge, raised the bar. They started demanding 35 paisa of MTC per minute when Trai was considering doing away with it. The troika are putting pressure on Trai and trying to delay the decision on one pretext or the other. They have started threatening to pull out their towers from the rural areas if MTC is made zero. Vodafone has approached the Delhi High Court for delaying the decision. Every month of delay is a huge gain to them and the consumers suffer.
These big operators — Bharti Airtel, Vodafone and Idea — are operating in India for the last 20 years, charging consumers hefty tariffs in cartelized manner. They long ago recovered several times more than what they had invested. Consistently they had been charging Rs 255 per GB from 2013 to August 2016. Only in September 2016, when Reliance Jio launched its services, they slashed the data tariff to about Rs 5 per GB.
The three big telcos are using all sorts of methods, attempting to deny rightful dues to the consumers, especially those at the bottom of pyramid. The rich anb resourceful consumers can use apps such as WhatsApp to communicate in affordable manner. For them MTC or no MTC, does not make much difference. But the people in the rural areas suffer the most from this hidden charge.
An operator cannot be allowed to charge 14 paisa per minute MTC when in the market the cost of a voice call has dropped to nearly zero. The incumbents have already recovered their costs on their legacy networks long back. Consumers will not keep paying endlessly for any obsolete technology if it still exists in their networks. Even BSNL is not being paid anything (after 2012) by Universal Service Obligation Fund for their rural landline networks, once their cost has been recovered.
The government has recently formed an inter-ministerial group (IMG) to look at the stressed assets in the telecom sector. IMG has reached to a conclusion that there are no stressed assets in the sector, and the report is likely to be finalized soon. But, of late, Airtel started using IMG as a ploy to push for continuation of MTC. But MTC has no linkage whatsoever with the so-called financial stress.
In fact, scrapping of MTC is likely to improve financial viability of all the companies, smaller and bigger, in long run as there will be enough true competition driving the tariff down, leading to substantially higher traffic and efficient usage of telecom networks / resources.
MTC was to be phased out by March 31, 2014. At that time there was no issue of traffic asymmetry. Even now also, the industry wide traffic symmetry is already there. A new operator will always have more of outgoing calls compared to incoming calls. Therefore, operator-wise comparison of traffic symmetry cannot be the basis for setting regulations across the sector.
— Anil Kumar is the editor-in-chief of Telecom Live, a digital platform on India's telecom sector.
(Disclosure: Reliance Industries Ltd is the sole beneficiary of Independent Media Trust which controls Network18 Media & Investments Ltd)
Get the best of News18 delivered to your inbox - subscribe to News18 Daybreak. Follow News18.com on Twitter, Instagram, Facebook, TikTok and on YouTube, and stay in the know with what's happening in the world around you – in real time.
Subscribe to Moneycontrol Pro and gain access to curated markets data, trading recommendations, equity analysis, investment ideas, insights from market gurus and much more. Get Moneycontrol PRO for 1 year at price of 3 months. Use code FREEDOM.
| Edited by: Aakarshuk Sarna
Read full article
Next Story
Next Story
Also Watch

IPL 2019: KXIP Vs KKR, Can Russell And Narine Push KKR To Semifinals?
Live TV