Day After Vishal Sikka's Exit, Infosys Announces Share Buyback of up to Rs 13,000 Crore
The Bengaluru-headquartered Infosys, India's second biggest IT firm, said it would buy back shares up to Rs 13,000 crore at a fixed price of Rs 1,150 each.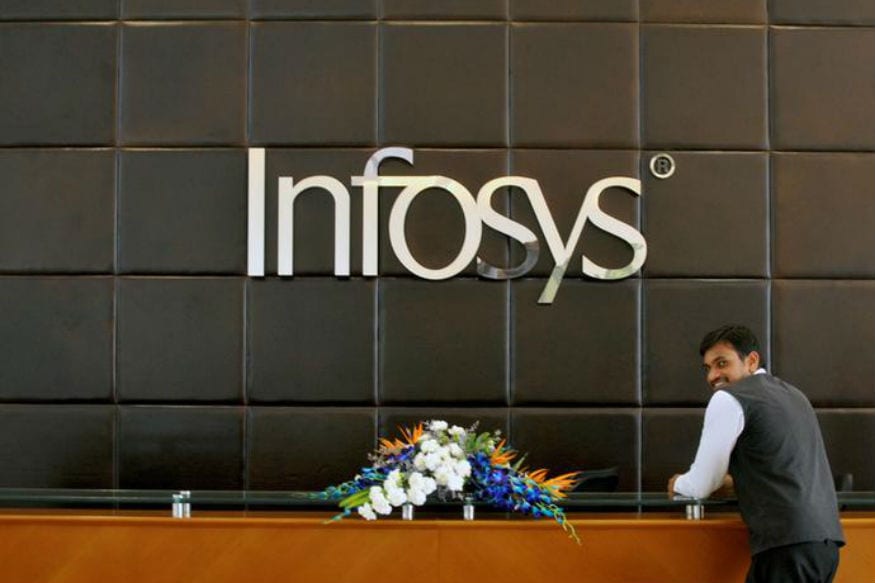 Representative image (Reuters)
Mumbai: The Infosys Board on Saturday announced a share buyback programme of up to Rs 13,000 crore, a day after Vishal Sikka resigned as chief executive after a long-running feud with the company's founders.
The Bengaluru-headquartered Infosys, India's second biggest IT firm, said it would buy back shares up to Rs 13,000 crore at a fixed price of Rs 1,150 each. The company plans to buy back 113 million shares, or 4.92% of its equity capital, moneycontrol.com reported.
The buyback price is nearly 25% higher than Friday's closing, PTI reported.
The free fall in Infosys stock had erased Rs 27,000 crore of shareholder value on Friday as investors dumped the stock and headed for the exit doors. The fall in the scrip had topped 10% and broke the lower circuit, which stopped the trade of Infy shares on the exchange briefly.
The company has set up seven-member committee comprising key members like co-chairman Ravi Venkatesan, Vishal Sikka, who is now the executive vice-chairman, interim CEO and MD UB
Pravin Rao, among others to oversee the process of the buyback offer.
The process timeline and other details will be announced in due course, Infosys said, adding that the buyback is subject to approval of the shareholders by way of a special resolution.
The company said given the significant shareholding of the US residents by way of ADS' and equity shares, it was necessary to obtain exemptive relief from the American market regulator US SEC on certain aspects of the tender offer procedures.
This is due to conflicting regulatory requirements between Indian and US laws for tender offer buybacks and the same has been obtained, Infosys explained.
The share buyback — the first in the company's 36-year history — has been a long-standing demand by some of the founders and high-profile former executives, who have been pushing Infosys to return surplus capital to its shareholders.
The Bengaluru-based company in April had announced that it will pay up to Rs 13,000 crore to shareholders during the current financial year through dividend and/or share buyback.
Share buybacks typically improve earnings per share and return surplus cash to shareholders, while also supporting share price during period of sluggish market condition.
Infosys had cash and cash equivalents worth over $3.5 billion on its books as of June 30, 2017.
A number of tech companies have announced share buyback programmes this year to offer rich returns to shareholders.
While Infosys' larger rival TCS offered Rs 16,000-crore mega buyback offer to shareholders, rivals like Cognizant, Wipro, HCL Technologies and Mindtree have also made similar announcements.
Infosys was jolted by the sudden exit of Vishal Sikka as the CEO and MD on Friday. While Sikka did not name co-founder Narayana Murthy for his exit, the Board of the $10-billion firm blamed him for "continuous assault" through "factually inaccurate" and "already-disproved rumours" for the sudden resignation "despite strong Board support".
Murthy, who left all board positions at Infosys before Sikka began his five-year term in August 2014, launched a counter-offensive saying that all he wanted as a shareholder was good governance and had neither questioned Sikka's work nor sought money or position for his children.
The resignation follows a year-long public spat where the founders have raised a slew of concerns, right from Sikka's pay package to raising doubts over the company's $200-million Panaya acquisition.
Founders still hold 12.75 per cent in Infosys.
While Pravin Rao, currently chief operating officer, has been named interim CEO, Sikka will become executive vice-chairman and will be paid $1 in annual salary. Sikka will help the company search a new MD and CEO and the deadline has been set for March 31, 2018.
(With agency inputs)
Get the best of News18 delivered to your inbox - subscribe to News18 Daybreak. Follow News18.com on Twitter, Instagram, Facebook, TikTok and on YouTube, and stay in the know with what's happening in the world around you – in real time.
| Edited by: Nitya Thirumalai
Read full article
Next Story
Next Story
Also Watch

IPL 2019: KXIP Vs KKR, Can Russell And Narine Push KKR To Semifinals?
Live TV