December WPI inflation eases to 7.18 per cent
The Reserve Bank of India had projected December inflation of around 8 per cent in its October policy review.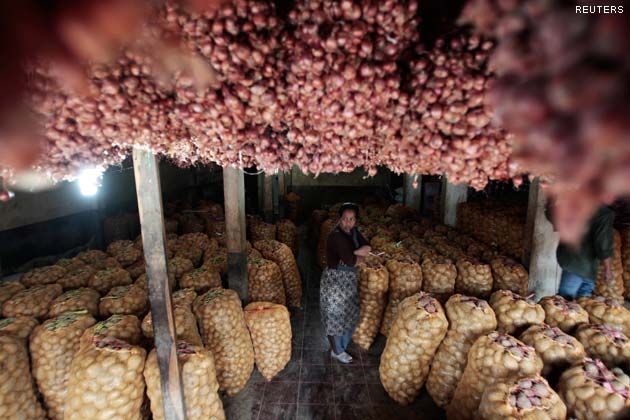 The Reserve Bank of India had projected December inflation of around 8 per cent in its October policy review.
New Delhi: India's headline inflation slowed down to its lowest level in three years, hardening expectations for an interest rate cut by the RBI later in January to boost an economy that is set to post its slowest growth in a decade.
The wholesale price index (WPI), India's main inflation indicator, rose an annual 7.18 per cent in December, the slowest since December 2009 and lower than 7.4 per cent rise estimated by analysts. Wholesale prices rose 7.24 per cent in November.
The slowdown in the headline number was led by a moderation in the prices of fuel and manufactured goods. The annual reading for October was revised down to 7.32 per cent from 7.45 per cent, the government said in a release on Monday.
"Based on this data, we expect the RBI (Reserve bank of India) to cut rates by 25 basis points," said A Prasanna, economist at ICICI Securities, Primary Dealership, in Mumbai.
The RBI's next policy review is on January 29, when it is widely expected to cut the policy repo rate, which has remained unchanged at 8.0 per cent since April 2011, by at least 25 basis points.
In an anticipation of an interest rate cut, financial markets rallied after the data. India's 10-year bond yield fell to its lowest in 29 months, while the rupee strengthened against the dollar.
The rupee strengthened to as much as 54.61 per dollar from around 54.70 and was trading at 54.63/64.
The 1-year overnight index swap rate fell around 2 bps to 7.51 per cent, while the 5-year swap rate fell around 2 bps to 7.17 per cent, according to traders.
Economic growth that once looked poised to hit double-digits has been stuck below 6 per cent for the past three quarters, hurt by a combination of weak investments and consumer demand.
The slowdown has constrained job opportunities for a bulging young population, a worry for the Congress-led ruling alliance as it prepares for a series of state elections and a general election due in 2014.
It has also buffeted government revenues, swollen the fiscal deficit and put the country's investment-grade sovereign credit rating on the line.
This has bolstered calls for a cut in interest rates that are among the highest of the major economies. The RBI has, thus far, refused to budge on the interest rates citing high inflation. But, in December, it signalled a possible reduction in the rates in the January-March quarter.
Read full article
Next Story
Next Story
Also Watch

IPL 2019: KXIP Vs KKR, Can Russell And Narine Push KKR To Semifinals?
Live TV