Economic Survey Sees India Reclaiming Fastest Growing Tag, Pegs FY19 GDP Growth at 7-7.5%
Released just two-days before the BJP government presents its final full-year Budget, the Survey did not rule out a pause in fiscal consolidation plan ahead of the general elections due next year.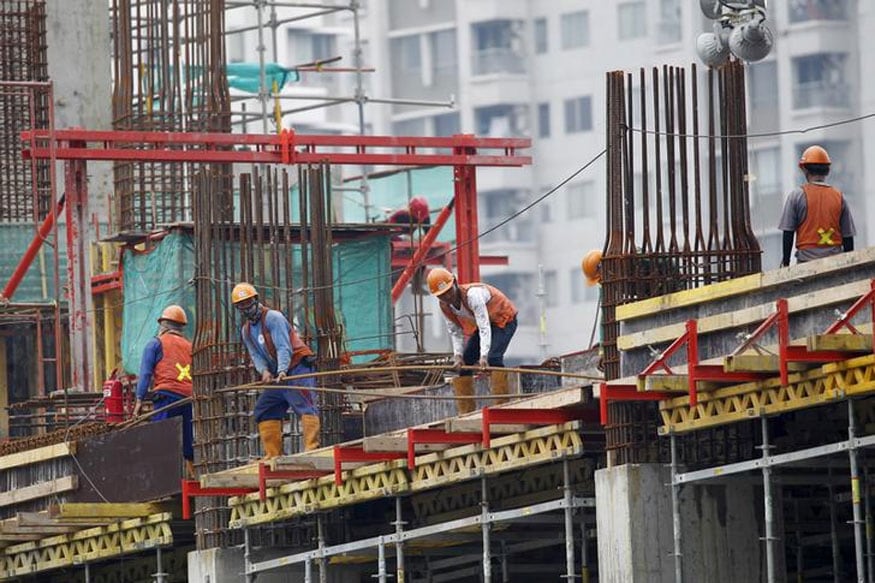 (Image for representational purpose)
New Delhi: India will re-establish itself as the world's fastest growing major economy with GDP expanding by 7-7.5 per cent in 2018-19, but it could face challenges from rising oil prices and a sharp correction in the elevated stock prices, the Economic Survey said on Monday.
Released just two-days before the BJP government presents its final full-year Budget, the Survey did not rule out a pause in fiscal consolidation plan ahead of the general elections due next year.
The Economic Survey 2017-18, presented in Parliament by Finance Minister Arun Jaitley, has been authored by Chief Economic Adviser Arvind Subramanian.
It has pegged the GDP growth for the current fiscal at 6.75 per cent and said that exports as well as private investments are set to rebound in the coming year. The growth rate is higher than the recent CSO estimate of 6.5 per cent.
The Gross Domestic Product (GDP) growth was 7.1 per cent in 2016-17 and 8 per cent in the preceding year. It was 7.5 per cent in 2014-15.
The growth in the current fiscal has been marred by the rollout of a nationwide Goods and Services Tax (GST) and the after effects of demonetisation of high value currency notes in November 2016.
At a media briefing Subramanian said that the economy "seems to be picking up quite nicely and robustly" as temporary impact of demonetisation and GST has been decimated.
The growth would be higher if exports pick up, he said but listed oil prices and a correction in elevated share prices as downside risks.
The average price of the basket of crude India imports rose by around 14 per cent in the current fiscal and is projected to further rise by 10-15 per cent in 2018-19, the survey said.
GDP may be impacted by 0.2-0.3 per cent, inflation will be higher by 0.2-0.3 per cent and current account deficit will widen if oil prices were to rise by USD 10 per barrel, Subramanian said.
"Against emerging macroeconomic concerns, policy vigilance will be necessary in the coming year, especially if high international oil prices persist or elevated stock prices correct sharply, provoking a 'sudden stall' in capital flows," the survey has warned.
However, it said that with world growth likely to witness moderate improvement in 2018, expectation of greater stability in GST, likely recovery in investment levels, and ongoing structural reforms should support higher growth. "On balance, country's economic performance should witness an improvement in 2018-19."
For the next year, it prescribed: "Stabilising the GST, completing the twin balance sheet actions, privatising Air India, and staving off threats to macro-economic stability.
"Over the medium term, three areas of policy focus stand out: Employment - finding good jobs for the young and burgeoning workforce, especially for women; Education - creating an educated and healthy labour force; Agriculture - raising farm productivity while strengthening agricultural resilience."
India, it said, must continue improving the climate for rapid economic growth on the strength of the only two truly sustainable engines - private investment and exports.
It warned that economic management will be challenging in the coming year due to overall economic and political background.
"Setting overly ambitious targets for consolidation - especially in a pre-election year - based on optimistic forecasts that carry a high risk of not being realised will not garner credibility," said the survey.
To further make it easier for doing business in India, it called for addressing pendency, delays and backlogs in the appellate and judicial arenas. Gross Value Added (GVA), it said, is expected to grow by 6.1 per cent in 2017-18 as compared to 6.6 per cent in 2016- 17.
Get the best of News18 delivered to your inbox - subscribe to News18 Daybreak. Follow News18.com on Twitter, Instagram, Facebook, Telegram, TikTok and on YouTube, and stay in the know with what's happening in the world around you – in real time.
| Edited by: Aakarshuk Sarna
Read full article
Live TV