Economic Survey urges strong steps to contain fiscal deficit
Jaitley will give more realistic fiscal deficit target for this fiscal year than the 4.1 per cent of GDP the previous government set.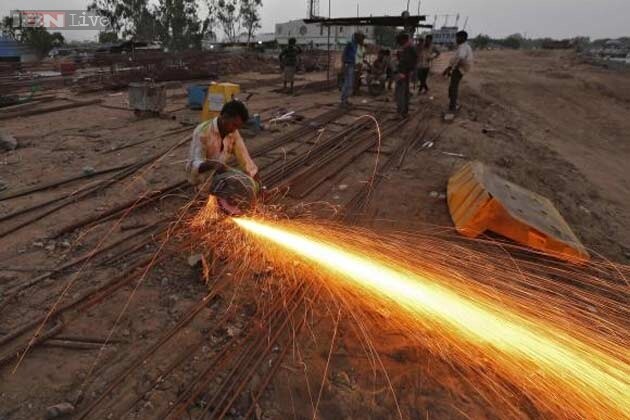 Jaitley will give more realistic fiscal deficit target for this fiscal year than the 4.1 per cent of GDP the previous government set.
New Delhi: Fiscal situation is worse than it appears, Prime Minister Narendra Modi's government said in an economic report on Wednesday that called for tough measures to shore up public finances and reduce inflation.
The report's tone will increase speculation that Finance Minister Arun Jaitley, in presenting his first Budget to Parliament on Thursday, will give a higher, more realistic fiscal deficit target for this fiscal year than the 4.1 per cent of gross domestic product the previous government set.
India risks losing its investment-grade sovereign rating if it fails to get its finances into shape. Many economists believe the last government's accounting understated the size of the deficit, and Jaitley will need to present a credible recovery plan to keep the ratings agencies onside.
The newly-released Economic Survey "shows the gravity of the economic situation that needs correction," Jaitley said after ceremonially placing the report on a table in Parliament.
"Inflation needs to be moderated further. The fiscal deficit needs downward correction over the next two years," Jaitley said.
An annual exercise, the Economic Survey is drawn up by finance ministry advisers and delivered the day before the federal Budget.
Seen as a blueprint for the government's medium-term economic planning, the report forecast GDP growth of between 5.4 and 5.9 per cent in 2014-15. It warned that weak monsoon rains, which are essential for farming, could keep growth closer to 5.4 per cent.
In June, India's central bank forecast growth of 5.5 per cent in the financial year that ends in March 2015.
Jaitley's predecessor set the 4.1 per cent fiscal deficit target in an interim budget before the new government took office.
That may already be unrealistic, because the previous government left a stack of unpaid bills to state oil companies that have eaten into this year's finances.
A Reuters poll of economists this week predicted the government would set a new deficit target of 4.4 per cent.
DK Joshi, the principal economist at the Indian arm of Standard & Poor's, CRISIL Ratings, said he would welcome a higher deficit goal, as the number set by the last government was always under a cloud of doubt.
"If 4.5 per cent is credible and arrived in a correct manner, then it shouldn't be a problem. It should be a feasible target," he said. "But if the fiscal deficit target is aggressive, it would again be a question mark.
"In May, S&P affirmed a negative outlook for India's credit rating. Last year, it warned there was a one-third chance of a downgrade to "junk" without a big improvement in the fiscal deficit and in implementing reforms.
Wednesday's report recommended tackling food and fertiliser subsidies to lower spending while broadening the tax base. India's tax collection is less than 9 per cent of GDP, a quarter of the average in the OECD group of developed nations.
"It is better to achieve fiscal consolidation partly through a higher tax-GDP ratio than merely through reduction in the expenditure-to-GDP ratio, in view of the large unmet development needs," the report said.
To balance the books, Jaitley is expected to set a high target in the Budget for the sale of government-held assets in state-run and private companies.
Indian markets seemed reassured by the stern tone on fiscal consolidation. Stocks reversed earlier losses, while the 10-year bond yield eased to around 8.69 per cent from 8.73 per cent before the report.
Asia's third-largest economy has been stuck in its longest rut in a quarter of a century - with growth below 5 per cent - while Modi's government has been dogged by a food-price spike in its early weeks.
Modi, 63, won a landslide general election victory in May with a pledge to boost growth and create jobs for the 1 million people who enter India's workforce every month.
The Budget for the current fiscal year was delayed by the election, which handed Modi's Bharatiya Janata Party (BJP) the strongest electoral mandate in India in three decades.
Get the best of News18 delivered to your inbox - subscribe to News18 Daybreak. Follow News18.com on Twitter, Instagram, Facebook, Telegram, TikTok and on YouTube, and stay in the know with what's happening in the world around you – in real time.
Read full article
Live TV