Former Infosys CFO Balakrishnan Roots for Nandan Nilekani's Return
Former Infosys CFO V Balakrishnan says Nandan Nilekani should return at the helm of affairs, while Seshasayee and Ravi Venkatesan should step down.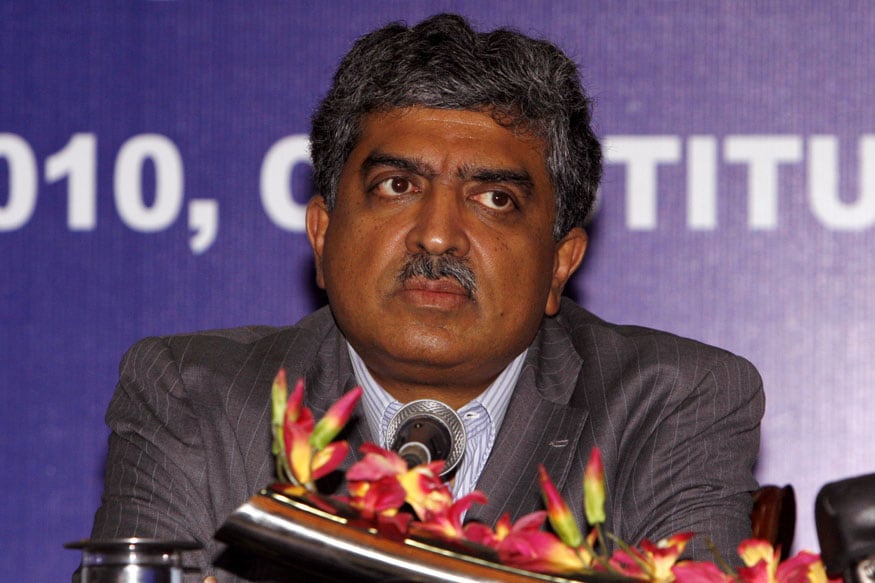 File photo of Nandan Nilekani. (Getty Images)
Another churning at Infosys with Vishal Sikka's exit, an interim chairman in place, calls for resignation of more heads and, above all, reports of Nandan Nilekani possibly making a comeback to help the company through these troubled times. CNN-News18's Nagarjun Dwarakanath spoke to former Infosys CFO V Balakrishnan on the corporate governance questions raised over Infosys' functioning and why Nilekani would be a good face to revive confidence.
There are reports that many investors and former Board members are lobbying for Nandan Nilekani's return to Infosys…
No. I heard that a lot of Mutual Funds have written to the (Infosys) Board to bring back Nilekani in some form…. I came to know that some of them have written to the Board.
Do you think in the last two years the company has let down its investors?
Of course. The Board has let down its investors, there are several governance issues which, rightly, the founders have raised to the Board and have not got conclusive answers from them. I think governance standards have come down in the company tremendously. With the CEO's exit and the Board not performing its fiduciary duty well, I think investors have lost a lot of money. I think around Rs 30,000 crore was lost in one day. I think the Board is fully responsible for the destruction of value to the shareholders. That's why I think the Board needs to be restructured for anything to move forward.
Post Vishal Sikka's exit, do you think brand Infosys has taken a big hit?
No, the brand is still intact. People have been pained by what's taken place in the last two-three years. I think the brand can come back. We have to restore confidence. That's where the Board restructuring becomes important.
If you are talking about Board restructuring, then do you think Mr Ravi (Venkatesan) or Mr Seshasayee should step down?
Yes, I think so. At the end of the day, what has happened in Infosys is a failure of the Board. Sikka has left because Ravi, who is a co-chair, publicly gave a statement that his performance is not that good. And I have to review it in October, it had nothing to do with (former Infosys Chairman N. R. Narayana) Murthy's statement on the governance issue. So the Board has conveniently forgotten about that, and quietly blamed Murthy for everything. Murthy never raised doubts on Sikka, his strategy or performance. He only raised governance issues. I think the problem lies fully with the Board and it has let down its investors. That's why I am saying the chairman and the co-chair should take full responsibility of what has happened in the company, and they should go.
If at all Nilekani comes back, do you think he is the right man?
I don't know whether Nandan wants to come back. If he comes back, it will be good for all the stakeholders…. Because Nilekani is a very good face and he was part of the founding team of Infosys. He understands the value system, he understands the culture and all the stakeholders have a respect for him, and he is a good global face. And when the company is in turbulent times, you need a good face which gives comfort to all its stakeholders —employees, customers and shareholders. I think Nandan Nilekani will be a good face if he comes back.
| Edited by: Nitya Thirumalai
Read full article
Next Story
Next Story
Also Watch

IPL 2019: KXIP Vs KKR, Can Russell And Narine Push KKR To Semifinals?
Live TV