GDP Growth Accelerates to 8.2 Per Cent in June Quarter in Big Boost for Modi Govt
The results are much better than projections by economists, who had pegged the first quarter growth to be in the 7.5 to 7.6 per cent range.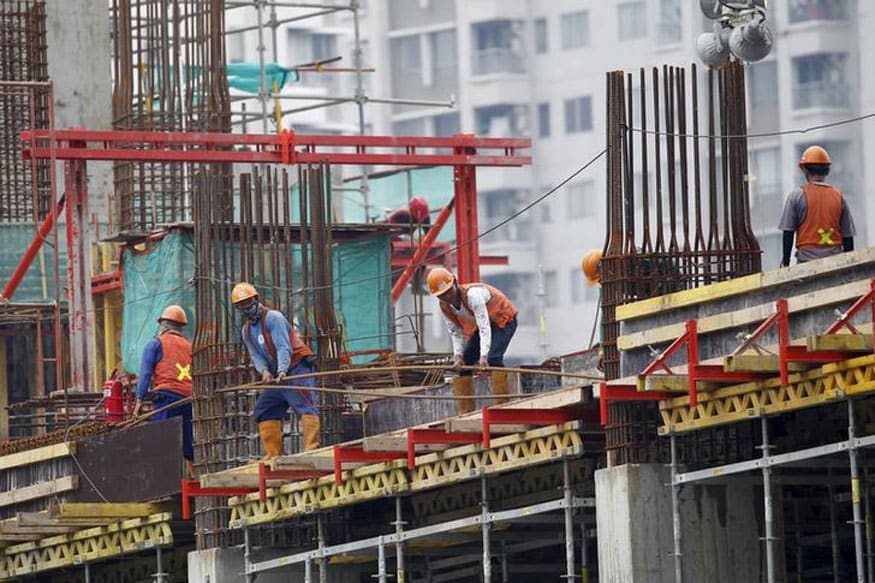 Image for representation only. (Photo: Reuters)
New Delhi: The economy grew at a rate of 8.2 per cent during the period from April to June, topping the pace of the previous quarter and beating analyst expectations. This is the highest growth in over two years and strongest since the first quarter of 2016.
The improved performance would be a big boost for the Narendra Modi government as it comes amid a debate over its economic record versus that of the previous Manmohan Singh administration after back-series data released recently showed that the GDP growth rate had crossed 10 per cent mark during UPA rule.
The Indian government changed the base year for GDP calculation from 2004-05 to 2011-12, a move that had generated a lot of controversy.
The results are also much better than projections by economists, who had pegged the first quarter growth to be in the 7.5 to 7.6 per cent range. This is the second straight quarter that GDP rate has beaten expectations.
India had surpassed China's growth of 6.8 percent in the January to March quarter with a rate of 7.7 per cent. The economy had growth of 5.6 per cent in April-June quarter of 2017.
With the 8.2 per cent rate, India would retain its status of the world's fastest growing economy as China had reported GDP growth of 6.8 per cent for the quarter ending June.
The Central Statistics Office said that strong performance in manufacturing and consumer spending contributed to the growth. Friday's GDP data marks the first quarterly report of the current financial year which began on April 1, 2018.
Reacting to the numbers, DEA secretary Subhash C Garg said, "Economic performance is back to very normal. We had over 8% of quarterly growth last time in first quarter of 2016-17. Now after eight quarters, we are at 8.2%. From 8.1% we have come to 8.2% which signals economic growth now on steady high growth path."
The results have received a thumbs up from analysts and business leaders.
"The numbers are pretty solid and mostly driven by public investment and higher consumption, especially, in the rural-end with this being a pre-election year," said Hashank Mendiratta, India economist for Anz Bank.
"The rupee weakening would mean more to inflation numbers than growth. We expect the Reserve Bank of India to hike rates in the March-quarter next year with no changes this year," he said.
Yes Bank's Chief Economist Shubhada Rao said he expects some tempering of growth going ahead due to base effect as well as from global headwinds including crude oil prices.
"However, we are still not prompted to lower our GDP forecast for FY 2018/19, which we expect at 7.3 percent. Rupee will be on a hot monitoring list for us. We expect the rupee to fall to 72 if we consider the real effective exchange rate, but following that we expect some stability in the rupee in early part of September," he told Reuters.
Sectors that registered a growth of over 7 per cent include manufacturing, electricity, gas, water supply and other utility services, construction and public administration, defence and other services.
The growth in agriculture, forestry and fishing, mining and quarrying, trade, hotels, transport, communication and services related to broadcasting and financial, real estate and professional services is estimated to be 5.3 percent, 0.1 percent, 6.7 percent, and 6.5 percent respectively during this period.
Get the best of News18 delivered to your inbox - subscribe to News18 Daybreak. Follow News18.com on Twitter, Instagram, Facebook, Telegram, TikTok and on YouTube, and stay in the know with what's happening in the world around you – in real time.
| Edited by: Aakarshuk Sarna
Read full article
Live TV