Gold Prices at 6-Year-High, Sales May See A Dent This Dhanteras
Gold strengthened for the sixth straight week and gathered more ground to hit almost six-year high of Rs 32,780 and ended at Rs 32,650 per 10 gram.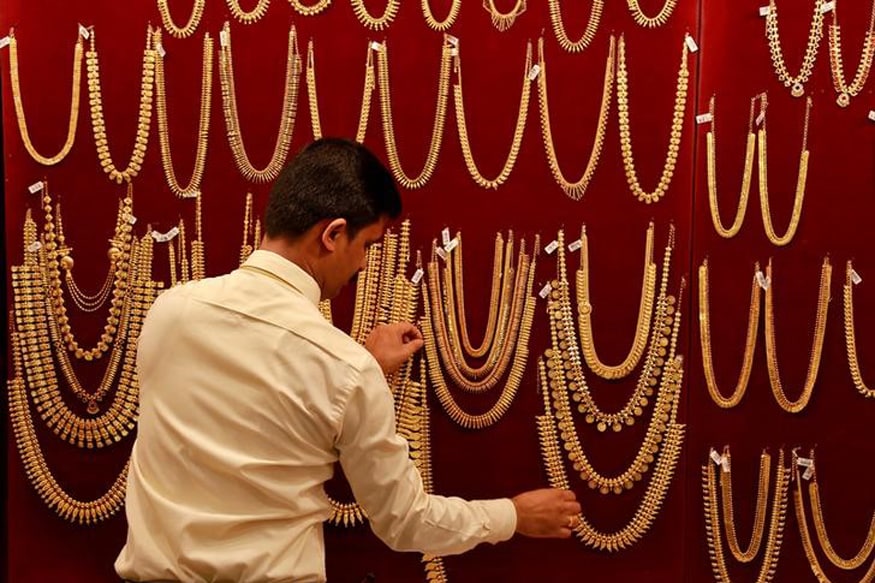 Representative image. (REUTERS)
New Delhi: A six-year-high gold price is expected to weigh heavy on sales this Dhanteras – considered auspicious for purchases of the precious metal – on Monday.
Gold strengthened for the sixth straight week and gathered more ground to hit almost six-year high of Rs 32,780 and ended at Rs 32,650 per 10 gram at the bullion market amid pick-up in buying activity ahead of Diwali. Silver, however, lacked necessary buying support and shed some ground.
Bullion traders said persistent buying by ornament makers, triggered by upcoming festive and wedding season lifted the gold prices to trade at almost six-year high of Rs 32,780 per 10 gram.
While prices in the global market have mostly remained subdued this year, depreciation of the rupee against the dollar has driven up domestic prices of the precious metal that is imported. The rupee has weakened by around 13 percent in the past one year.
Since small jewellers — mostly concentrated in rural areas — make up for roughly 70 percent of the country's demand , the overall gold sales this Dhanteras could remain muted.
Rural disposable incomes haven't quite picked up, thanks to subdued prices of some farm items. A shift in consumer choice — from the unorganised to the organised sector — has also accelerated, affecting sales of neighbourhood stores.
After a rebound last year, India's gold demand dropped marginally to 523.4 tonne in the January-September period, against 529.2 tonne a year before, showed the data released by the World Gold Council.
Globally, gold after moving both ways, ended the week a shade lower at USD 1,233.20 an ounce as against previous week's level of USD 1,233.80. Silver too ended almost flat at USD 14.82 an ounce.
In the national capital, gold of 99.9 per cent and 99.5 per cent purity commenced the week steady at Rs 32,550 and Rs 32,400 per ten gram, respectively on scattered support.
Later, on pick-up in buying activity, driven by upcoming festivals, it surged to trade at near six-year high of Rs 32,780 and Rs 32,630 per ten gram and finally settled Rs 100 each higher at Rs 32,650 and Rs 32,500. This is the highest level since November 29, 2012 when the precious metal had closed at Rs 32,940.
In contrast, silver ready after shuttling both ways on alternate bouts of buying and selling, finally ended the week Rs 70 down at Rs 39,530 per kg but silver weekly-based delivered managed to close Rs 110 higher at Rs 38,820 per kg on speculative activity.
On the other hand, silver coins strengthened by Rs 1,000 to Rs 76,000 for buying and Rs 77,000 for selling of 100 pieces on increased demand ahead of Diwali.
Get the best of News18 delivered to your inbox - subscribe to News18 Daybreak. Follow News18.com on Twitter, Instagram, Facebook, Telegram, TikTok and on YouTube, and stay in the know with what's happening in the world around you – in real time.
| Edited by: Ashutosh Tripathi
Read full article
Live TV