GET Stock

Quotes


Good News For Banks: Modi Govt Likely to Announce Policy to Tackle Bad Loans Soon
India's banks, for long laboring under a mountain of bad loans, can expect a government intervention soon, multiple sources have told News18.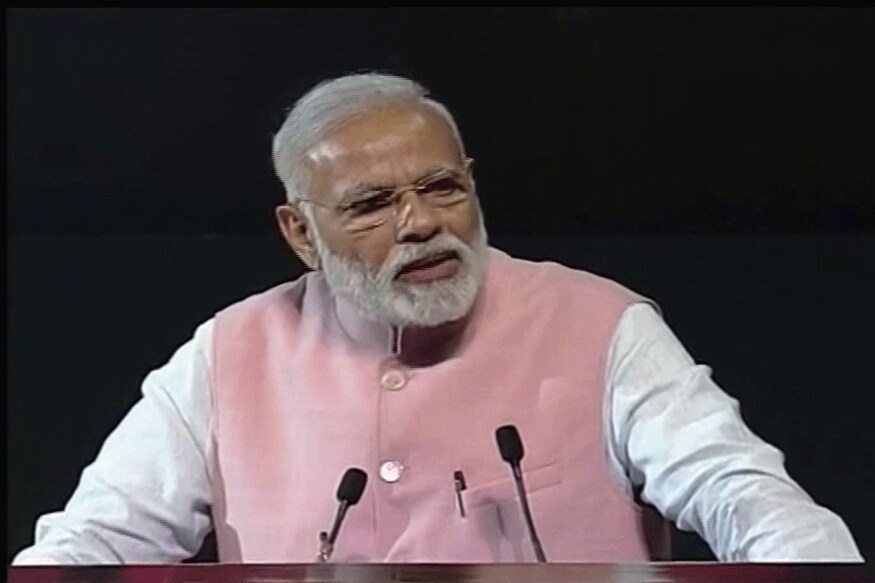 File photo of Prime Minister Narendra Modi. (CNN-News18 TV grab)
New Delhi: India's banks, for long laboring under a mountain of bad loans, can expect a government intervention soon, multiple sources have told News18. The new policy for resolving non-performing assets (NPAs) is likely to take a 'targeted approach' by first tackling the largest 40 or 50 NPAs, spread across four or five sectors, sources have told News18.
Separately, a CNBC Awaaz report, quoting sources, says the Prime Minister's Office, Finance Ministry and Reserve Bank of India have reached a consensus to roll out the new policy.
The RBI's oversight committee (OC) is likely to get special powers to resolve NPAs. So far, the OC does not have authority to resolve NPAs. The OC was set up under the scheme for sustainable structuring of stressed assets (S4A) to oversee the loan restructuring process in a transparent manner.
Further, News18 has learnt that the framework for resolving the NPAs will tackle the top NPAs first, rather than a generic approach aimed at resolving all NPAs. Multiple people indicated that the resolution of NPAs is the single most important economic issue facing the government. Unless it is resolved, the investment cycle will not revive.
According to the broad framework submitted by the economic advisory unit in the Finance Ministry, these top NPAs are concentrated in sectors like steel, power and highways. Resolving them will allow banks to clear some of the liabilities on their balance sheets, thus freeing up capital for investment purposes.
A non-performing asset is a loan that is in default because the borrower is not able to pay the interest or principal amount to the bank. The public sector banks had nearly Rs 3.8 lakh crore of NPAs as of December 2016. Of this, 70% are of big corporate houses.
ALSO READ: Loans, Card Payments Above Rs 2 Lakh in Cash to be Shown in Income Tax Return
News18 has also learnt that the economic advisory unit is not in favour of a 'bad bank' approach to solving NPAs. The 'bad bank' was a proposal to set up an entity that would purchase the bad loans from the banks, thus taking them off their books. Under such an arrangement, the NPAs were proposed to be purchased at a discounted rate: For instance, if a bank had NPAs worth Rs 1,000 crore, it would sell them to 'bad bank' for Rs 500-600 crore in cash. The 'bad bank' would then try and recover as much loans as possible. In the process, while the bank would lose some money, called 'haircut' in banking jargon, but it would remove the liability from its books.
Another source told News18 that neither Finance Minister Arun Jaitley nor RBI governor Urjit Patel was in favour of the 'bad bank' approach. Options for resolving the NPAs could include liquidating the underlying asset or collateral and some kind of a haircut for banks.
Moneycontrol.com, a sister website of News18, said the new policy would allow banks to take a haircut within a permissible limit, although the banks have been reluctant. But the policy has in-place a new formula on cash-to-cash basis. The OC will recommend how much of a haircut banks can go for using this formula.
Another key point of the new policy is that a company that has defaulted on its loans could be merged with a healthy company from the same sector. The Finance Ministry and Reserve Bank are expected to issue a circular soon regarding the policy.
ALSO READ: Fresh Bad Loans Created in Agriculture, SMEs Due to Demonetisation, Says Pronab Sen
Also Watch
| Edited by: Bijaya Das
Read full article
| Company | Price | Change | %Gain |
| --- | --- | --- | --- |
| TCS | 3,394.90 | +204.25 | +6.40 |
| HDFC | 1,840.00 | -24.45 | -1.31 |
| Infosys | 1,178.00 | +45.30 | +4.00 |
| Larsen | 1,368.90 | -15.40 | -1.11 |
| Force Motors | 3,090.00 | +174.45 | +5.98 |