Government to rake in Rs 25,000 cr through divestment
Last year it sold stakes in PSUs Oil India, NTPC, NHPC and REC.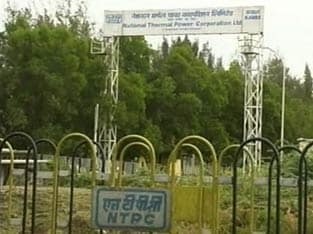 Last year it sold stakes in PSUs Oil India, NTPC, NHPC and REC.
New Delhi: Government earnings from selling stakes in public sector enterprises will be an estimated Rs 25,000 crore during the current fiscal. The divestment is targeted to rake in Rs 40,000 crore in the next fiscal.
"The government will raise about Rs 25,000 crore during the current year. Through this process, I propose to raise a higher amount during the year 2010-11," said Finance Minister Pranab Mukherjee in his budget speech on Wednesday.
According to the budget documents for 2010-11, "divestment proceeds have been estimated at Rs 40,000 crore through divestment of part of the government equity in various central public sector enterprises."
In 2009-10, the government has already, through public offers, sold stakes in Oil India, hydro power company NHPC, the country's largest power generator NTPC and Rural Electrification Corp; and the process is on for National Mineral Development Corp and Satluj Jal Vidyut Nigam.
"The proceeds will be utilised to meet the capital expenditure requirements of social sector schemes for creating new assets," said Mukherjee.
"Listing of central public sector undertakings improves corporate governance, besides unlocking the value for all stakeholders," said Mukherjee.
"Market capitalisation of five companies which have been listed since October 2004 has increased by 3.8 times from the book value of Rs 78,841 crore to Rs 298,929 crore."
Get the best of News18 delivered to your inbox - subscribe to News18 Daybreak. Follow News18.com on Twitter, Instagram, Facebook, Telegram, TikTok and on YouTube, and stay in the know with what's happening in the world around you – in real time.
Read full article
Live TV