GET Stock

Quotes


How to Manage Your Personal Loan EMI Payments
Banks in India offer various personal loans at attractive interest rates based on a person's creditworthiness and income. Any individual with a good credit score and a steady income can apply for a personal loan online or at the nearest bank branch.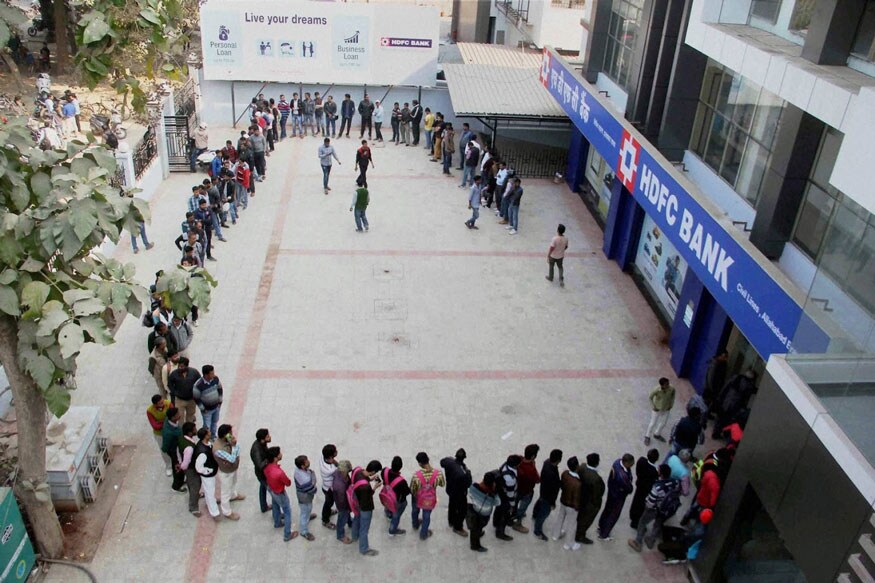 Representative image
Financial needs vary from person to person. Whether you want to buy an expensive camera equipment for photography business or educate your child, unless you have put aside some savings, you can't fulfill your financial need without borrowing funds. For example, if you want to build a home of your own or purchase a car of your choice and you don't have funds. But, you can still fulfill your wish by applying for a home loan or a car loan respectively.
Likewise, you can opt for a personal loan to meet your personal expenses like hospital bills, child's education, wedding expenses, home renovation, family vacation, etc. With the advent of financial technology, nowadays, there is a higher access to funding for potential borrowers. Banks in India offer various personal loans at attractive interest rates based on a person's creditworthiness and income. Any individual with a good credit score and a steady income can apply for a personal loan online or at the nearest bank branch.
Personal Loan EMI
No matter what type of loan you obtain, the repayment is made via EMI. Personal loans are repaid through Equated Monthly Installments (EMI). To calculate your personal loan EMI, you need to know three main things - loan amount, loan tenure, and interest rate. Then you have to enter this information in an online
personal loan EMI calculator
to find out if you have the bandwidth to make prompt EMI payments each month for the chosen loan amount.
Tips to manage your loan repayment
The older generation was in the practice of saving up funds all through their hay days in order to meet their requirements and live their retirement years in peace. That is not the case with the present generation. With instant gratification as the current mantra, it is not surprising to see more and more people obtain loans to fulfill their financial needs instantly.
Nowadays, it is rare to come across a person who isn't stressed about making credit card payments or EMI payments. There is nothing wrong in obtaining a personal loan to make ends meet, but it is also important to know how to manage one's finances efficiently. Managing your personal loan EMIs can be tricky, which is why, we have listed few tips to help you out:
- First and foremost, make a list of all the loan repayments that you have to make in a month. Then, ensure the total payment in EMIs doesn't exceed more than 50% of your monthly salary. High-interest rate loans will diminish your monthly pay. To reduce the loan EMI, you can increase the loan tenure. However, keep in mind that with a long loan tenure, you may end up paying more in interest.
- Use a Personal Loan EMI Calculator to find out how much your loan will cost you each month. You can use the EMI calculator to plan your monthly loan payment and if part payment is beneficial. EMI calculator can also be used to check your
eligibility for personal loan
.
- Differentiate between good loans and bad loans. A good loan is one that will not only increases the value of a purchased product over time but also give significant returns that negates the
personal loan interest
cost. Another benefit of a good loan is the tax benefit.
- If you have come into a sudden inflow of funds, say a hike in salary or a matured Fixed Deposit (FD) or Recurring Deposit (RD), it gives you the flexibility to make extra EMI payments. Opt for a shorter loan tenure so that you can avoid paying more money in loan interest. Bear in mind, banks charge a prepayment fee for making loan repayments before the end of the loan tenure.
- Maintain a good credit score to get good deals on your loan and EMI. Repaying your loan on time will ensure you maintain a good credit score. To have a healthy credit history, you must have a credit score above 750. Maintaining a balance between secured loans and unsecured loans is another way of improving your credit score.
- Take the time to research online before
applying for a personal loan
. Visit an online comparison portal to compare the interest rates of personal loans offered by the top banks in India. Assess your financial needs and your loan repayment capability. Accordingly, choose a loan with fixed rate or a flexible repayment option or loan tenure.
- Delayed or missed EMI payments can result in penalties such as late payment charges and a bad credit score. Therefore, be extra cautious and disciplined when it comes to your equated monthly installments.
If you have multiple loans, prioritise your loan repayment strategy. List all the outstanding loans and repay the high-interest loans first. Also, focus on those loans that offer tax benefits such as education loan and home loan. Consider obtaining a secured loan such as loan against property as it is cheaper than an unsecured loan. It comes with an affordable EMI depending on the chosen loan tenure. If needed, make lifestyle changes to better manage your finances. Doing without certain excesses in life can help you in paying off your debts sooner.
Disclaimer: This is a sponsored article and News18 doesn't hold any responsibility for the content
Read full article