How to rescue the government-business equation
The most radical, structural change in India's economy in the recent period has been the rise of its middle class.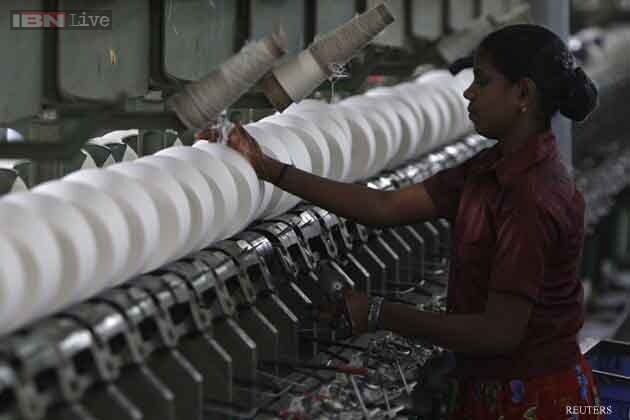 The most radical, structural change in India's economy in the recent period has been the rise of its middle class.
Profile: Keki Mistry is vice chairman and CEO of HDFC; he's been associated with it since 1981. Instrumental in setting up HDFC group companies, including HDFC Bank. A chartered accountant, he has consulted for Mauritius Housing Company, Asian Development Bank and Commonwealth Development Corporation in Thailand, Mauritius and the Caribbean Islands.
As India marks its 67th Independence Day, there is growing trepidation as to what the future holds for the country. Any assessment of the current economic scenario is swathed in pessimism. The heady days of aspiring for double-digit GDP growth rates have long since been put to rest as we appear to have squandered the opportunity. Nonetheless, not everything in India needs to be painted with the brush of doom. There are a number of sectors that have performed well despite varying economic cycles. Sectors like FMCG, IT/BPO, pharmaceuticals and retail finance have remained resilient despite the economic downturn.
Rising rural incomes have been a shot in the arm for FMCG companies. The $100 billion IT/BPO industry has created over 12 million jobs, as India became the back office to the world. Another striking example of a well-performing sector is retail finance. Given the huge demand, home and personal loans, credit cards, two-wheeler and car loans have grown exponentially over the past decade. Retail credit penetration at 10 percent of GDP is extremely low, so the potential to grow is immense.
Perhaps the most radical, structural change in India's economy in the recent period has been the rise of its middle class. McKinsey estimates that the size of India's middle class will cross 600 million by 2025, making the country the world's fifth largest consumer market. What characterises this middle class is its high aspirations, a 'wanting more' consumer mindset and its confidence and optimism about its future. Driven by India's vast domestic consumption, several multinationals have recognised the importance of having a slice of the Indian market.
The irony is that in India, consumer confidence has sustained, while business confidence has taken a beating-particularly with regard to companies in the industrial and infrastructure sectors.
Though global economic conditions continue to remain fragile, India's problems today are mostly self-inflicted. Persistent bottlenecks in infrastructure have resulted in the drying up of the investment pipeline. Prolonged sluggish industrial growth, an unsustainable current account deficit, constant flip-flops on foreign direct investment (FDI) policies and a rapidly depreciating currency have taken a toll on the economy. Having barely scraped 5 per cent GDP growth last year, prospects of a significantly improved growth scenario in the current year remain bleak.
Twenty-two years after ushering in liberalisation, India once again finds itself on a precipice. However, unlike the 1991 crisis which brought in 'big bang' reforms, the current milieu most urgently calls for administrative reforms to re-instil confidence in the economy. Government approval processes are often perceived to be fraught with delays, vested interests, opaqueness and speed money of large proportions. Any benchmark comparison of India with other countries-be it Transparency International's Corruption Index, Ease of Doing Business or the Economic Freedom Index-has India at the bottom of the heap. This perception has to be removed, as India needs large amounts of foreign investment to support long-term growth.
Take the example of the approval processes for real estate projects. No one disputes the acute shortage of homes in India or that an increase in supply will make housing more affordable for the masses. Yet it is estimated that a developer in Mumbai requires over 50 approvals from different bodies to put up a residential building. These approvals result in severe time and cost overruns, the burden of which eventually falls on the buyer of the home. It has been a long-standing demand of developers to put in place an online, single-window approval mechanism. This will not only bring in much-needed transparency, but will also streamline co-ordination between approving bodies. This is a simple administrative process and an IT platform can easily be built. Unfortunately, this is not being implemented.
The relationship between government and business appears to have fallen to an unprecedented low. It has been reported in the media that some leading industry houses have said that they find it easier to make investments overseas rather than wait endlessly for approvals. Nothing is more unnerving for business sentiment than uncertainty in the regulatory environment. In the infrastructure sector-be it telecom, power, or roads-lack of clarity on policies has eroded investor confidence.
The wheels of the government machinery are not moving because the governance system has broken down. Today, why would a bureaucrat risk taking any decision when there is no penalty for inaction, but there could be repercussions even after relinquishing the post for a decision that is later perceived to be wrong? As a result, the decision-making process has slowed down. For every policy decision, empowered groups of ministers are created. Delays in infrastructure projects have severely strained the balance sheets of the banking system. Effective governance entails quick decision-making by putting aside vested interests.
Business freedom entails an enabling environment that supports the growth of business in a fair and transparent manner with minimal government intervention. India's greatest undoing has been how immune its citizens have become to corruption. Irrespective of which political party rules, the bottom line remains that corruption in India will remain pervasive unless the judicial system is fixed. If justice is not delivered on time, the nation becomes a breeding ground for law-breakers. With over 30 million pending court cases, judicial reforms are the need of the hour. Similarly, the laws of the land will be respected if police reforms are implemented. This essentially entails an insulation of the police from direct political influence. The judicial-police-political nexus has to be broken if businesses are to thrive in a conducive environment.
While much focus will be on the outcome of the general elections, it is important to recognise that many crucial reforms lie within the realm of state governments. These include land reforms, urbanisation policies, clearances for infrastructure projects and improving agricultural and industrial productivity. Earlier, state governments tended to follow the diktats of the Central government. This may no longer be the case. Unlike the Centre, today, most states have comfortable majorities in their assemblies, which can give them the muscle to effect major policy changes. Political parties in states that have delivered on growth have been voted back, while those that haven't are given the boot. The desires and ambitions of the electorate are fast changing. They would rather prefer jobs and growth than vote-buying sops. This will also pave the path towards increased business freedom.
Investing in India has always needed patience and optimism. India's fundamentals - the very reasons which attracted investors two decades ago - are still intact. Few countries have the demographic advantage and growth potential at reasonable valuations that India has. A sincere attempt at setting the house in order will go a long way in changing the course for the next generation.
Get the best of News18 delivered to your inbox - subscribe to News18 Daybreak. Follow News18.com on Twitter, Instagram, Facebook, TikTok and on YouTube, and stay in the know with what's happening in the world around you – in real time.
Read full article
Next Story
Next Story
Also Watch

IPL 2019: KXIP Vs KKR, Can Russell And Narine Push KKR To Semifinals?
Live TV