GET Stock

Quotes


ICICI Board Backs CEO and MD Chanda Kochhar Over Videocon Loans
ICICI Bank Board described certain reports against CEO and MD Chanda Kochhar regarding credit disbursement to Videocon Group as "malicious and unfounded rumours".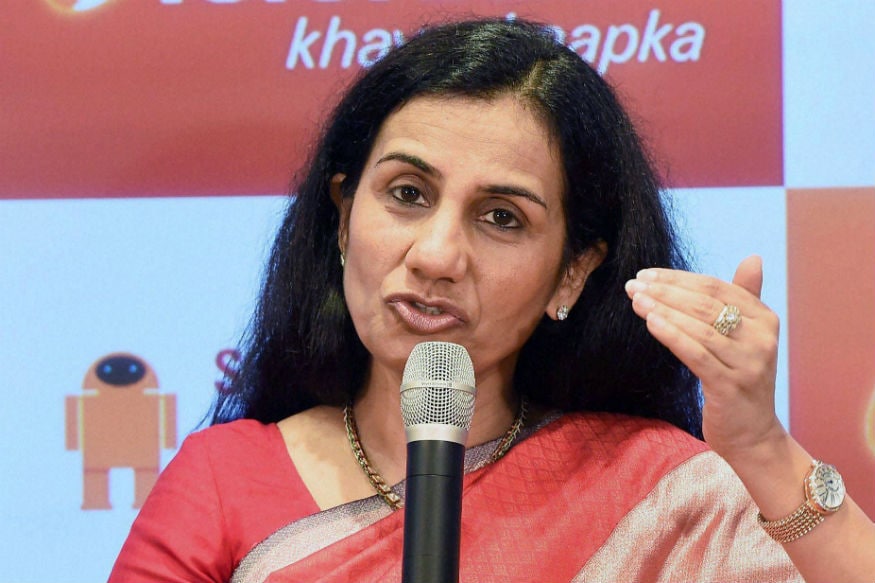 File photo of ICICI Bank CEO and MD Chanda Kochhar. (PTI)
New Delhi:
The board of ICICI Bank has come out in support of its CEO and Managing Director Chanda Kochhar, saying it has full faith and confidence in her and described certain reports against her regarding credit disbursement to Videocon Group as "malicious and unfounded rumours".
The board, after a meeting late on Wednesday, concluded that there was no favouritism or conflict of interest in granting of loans to Videocon Industries.
"No individual employee, whatever may be his or her position, has the ability to influence the credit decision at the bank," the ICICI Bank said in a BSE filing after the board meeting.
The board added that the bank's credit approval process, "where multiple independent departments are involved in providing independent credit risk rating, doing credit appraisal, credit approvals and monitoring the proposals, are well-structured and standardised".
The bank said that the larger exposures are approved by the Credit Committee of the Board, which has majority members as independent directors of the bank.
On its loan exposure to Videocon Group, ICICI Bank said it was not the lead in the consortium of 20 lenders that granted loans to the conglomerate. ICICI Bank's loan exposure to the group stood at Rs 3,250 crore, which was less than 10 percent of the total consortium facility given in April 2012, cleared by a Credit Committee chaired by then Chairman of ICICI Bank and pointed out that "Ms Chanda Kochhar was not the Chairperson of this Committee".
In 2012, a consortium of over 20 banks and financial institutions sanctioned facilities to the Videocon Group (Videocon Industries Ltd and 12 of its subsidiaries/associates as co-obligors) for a debt consolidation programme and for the group's oil and gas capital expenditure programme aggregating approximately Rs 40,000 crore.
"ICICI Bank's share of the banking sector's exposure to the Videocon Group was less than 10 percent, while around 90 percent of the loans were sanctioned by other banks and financial institutions," the filing said.
The country's largest private bank, last week, was embroiled in a controversy after a blog post was circulated on social media that highlighted a letter written by one of its shareholders to the Prime Minister and Finance Minister. The letter suggested a nexus between Kochhar's husband Deepak Kochhar's NuPower Renewables and Videocon Group Chairman Venugopal Dhoot, and thereby ICICI Bank's involvement in saving Videocon Group from debt defaults.
The Bank also clarified that "none of the investors of NuPower Renewables are borrowers of ICICI Bank".
Portraying confidence in Kochhar and the entire management team, the Board urged its investors "not to be misled by these rumours".
"The Board said it has come to the conclusion that there is no question of any quid pro quo/nepotism/conflict of interest as is being alleged in various rumours. The Board has full confidence and reposes full faith in the Bank's MD & CEO, Ms. Chanda Kochhar," it said.
| Edited by: Nitya Thirumalai
Read full article
Live TV
Countdown To
Elections Results
To Assembly Elections 2018 Results