IKEA hits snag with India venture
Apart from IKEA, Coca-Cola Co is the only other foreign company to announce big India investments in recent months.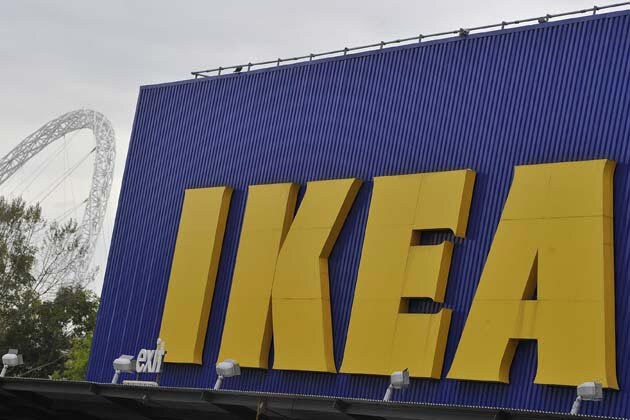 Apart from IKEA, Coca-Cola Co is the only other foreign company to announce big India investments in recent months.
New Delhi/Stockholm: India has rebuffed a request by IKEA to relax rules on buying goods locally, a government source said on Friday, raising the prospect of a delay in the world's largest furniture maker entering the Indian retail market.
IKEA, famous for its self-build flatpacks and huge stores, said last month it would invest $1.5 billion euros and open 25 outlets, throwing a lifeline to the government in India where economic growth has slowed sharply.
But the Swedish company sought a 10-year window to comply with rules that foreign retailers source 30 per cent from local small and medium-sized firms, a requirement which overseas companies say discourages investment.
When contacted by Reuters, IKEA said a short delay in its formal application to enter the Indian market would not affect its decision to open stores, and hoped to start operations soon.
The stakes are high for both sides.
India offers IKEA a huge new market while the government is battling heavy criticism over its management of Asia's third-largest economy where growth has slipped to its weakest pace in nine years.
Prime Minister Manmohan Singh said on Friday that IKEA's planned entry was proof that investors still had confidence in India.
Window:
A government source involved in formulating retail policy called IKEA's proposed phase-in period "too long".
"They'll rework it, I'm sure," the source said, speaking on condition of anonymity because of the sensitivity of the matter.
An IKEA spokesman said the time period to implement the sourcing rules was "not set in stone".
The requirements underscore the potential pitfalls for foreign retailers as they seek entry to a market of 1.2 billion people with a swelling middle class.
A plan to open India's retail sector to foreign supermarkets such as Wal-Mart stalled last year after a fierce political backlash, although the government is now pushing to revive it.
IKEA announced its plans to invest in India over a period of 15-20 years after the government removed foreign investment caps in single-brand retail in January.
Apart from IKEA, Coca-Cola Co is the only other foreign company to announce big India investments in recent months.
Coke last month announced a further $3 billion in investment in India over the next eight years as the world's biggest soft drinks maker seeks to expand in a country where its flagship brand trails rival Pepsi.
Singh took over the running of the finance ministry in June, raising investor hopes of movement on major policy decisions as he promised to revive the Indian economy's "animal spirit" and end a "climate of pessimism".
The government's requirement that foreign retailers source locally is designed to ensure that domestic manufacturers share the benefit of an influx of foreign capital.
"We will source at least 30 per cent of the purchase value of products sold in India from our direct and indirect supply chain comprising Indian small industries," IKEA said in a statement.
"In the longer term however, the mandatory sourcing of 30 per cent of the value of goods sold in India from domestic small industries remains a challenge," it said.
Get the best of News18 delivered to your inbox - subscribe to News18 Daybreak. Follow News18.com on Twitter, Instagram, Facebook, Telegram, TikTok and on YouTube, and stay in the know with what's happening in the world around you – in real time.
Read full article
Next Story
Next Story
Also Watch

Popcorn With Smoke, Pizza Dosa And Quirky Food Experiments At Horn Ok Please
Live TV