IMG Wraps up Report on Telecom Woes; Relief on Deferred Spectrum Payment Likely
One of the key proposals being put forth by the IMG seems to be extension of the time for deferred spectrum payment. There are indications that telcos could be given 16 years (plus 2 year moratorium) instead of 10 years for such payments.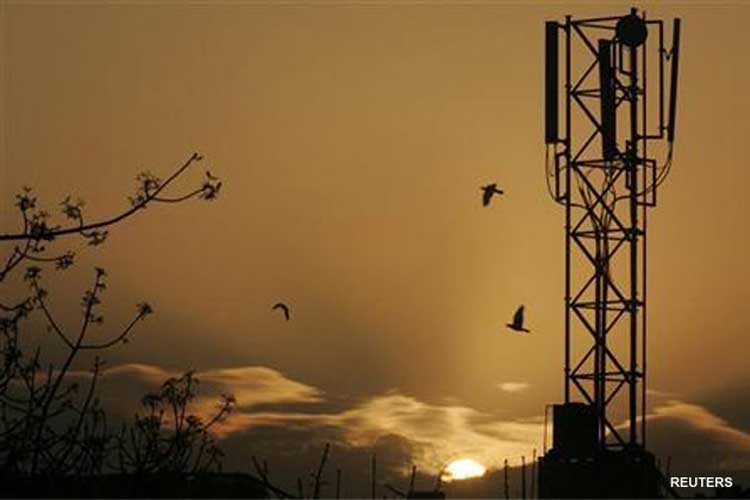 Representative image.
New Delhi: A high-powered committee looking into the financial woes of telcos on Thursday finalised its report, outlining a slew of suggestions including a likely extended time for deferred spectrum payment to offer relief to the debt-laden sector, according to two senior officials.
Wrapping up over three-month long deliberations that had also entailed extensive dialogue with banks and telecom companies, the inter-ministerial group (IMG) members signed the report, which will now be placed before Telecom Commission.
While the report has not been made public, it is learnt to have stayed away from suggesting big-bang reforms, opting instead to recommend specific measures like giving telcos more time to pay for the spectrum they bought.
It has not suggested any cut in licence fee or Spectrum Usage Charges (SUC) levy, given that the initial signs of recovery are visible in the sector, an IMG member indicated. The IMG is believed to have recommended switching from prime lending rate (PLR) to marginal cost of funds based rate (MCLR) for interest and penalty payments with regard to licence fee and SUCs.
On the issue of removing 50 per cent spectrum cap - within a particular band - for mergers and acquisitions, the high-powered committee opined that the matter be looked into by telecom regulator Trai, as the issue falls in its purview and the latter has full consultation mechanism to hold deliberations on the same.
The panel in its report running into 80-90 pages has calculated but deliberately not put any figure to the total relief expected to be accrued by the sector from its various recommendations, said a source who did not wish to be named.
Some of the other suggestions pertain to ease of doing business, in terms of relaxation of import licences, the source said but did not divulge details.
On Wednesday, Telecom Secretary Aruna Sundararajan had said the recommendations of the IMG will be placed before Telecom Commission whose next meeting is slated for September 8. Sundararajan is the chairperson of Telecom Commission, the highest policy-making body of the sector.
The IMG's proposals will thereafter also require Cabinet nod. "The telecom sector norms were framed with Cabinet approval so any change will also need to be placed before the Cabinet," the source said.
One of the key proposals being put forth by the IMG seems to be extension of the time for deferred spectrum payment. Currently, a portion of spectrum auction amount is taken as upfront payment by Department of Telecom (DoT) and the balance after a two-year moratorium is paid out every year in 10 instalments.
There are indications that telcos could be given 16 years (plus 2 year moratorium) instead of 10 years for such payments.
The IMG - comprising senior officials from ministries of finance and communications - was constituted in mid-May to "examine systemic issues affecting viability and repayment capacity in telecom sector and furnish recommendations for resolution of stressed assets".
The Indian telecom industry, which is locked in an intense tariff war, owes a staggering Rs 4.6 lakh crore to various financial institutions and banks.
At the same time, large operators have been flagging pressure on revenue and profitability, blaming the rock-bottom data tariffs and free offerings of newcomer Reliance Jio for deterioratingfinancial health of the sector.
In fact, Vodafone Group CEO Vittorio Colao had recently written to Telecom Minister Manoj Sinha ruing what he termed was "unchecked price competition with services offered below cost for considerable periods of time".
The Vodafone top honcho, in the letter dated August 22, had expressed hope that the IMG will recommend "a reduction in the interest rates for deferred spectrum payments to 6.25 per cent in line with the improved macroeconomic trends and an increase in the period of payment for spectrum".
However, sources indicated that there may not be any tinkering on the interest rates for deferred spectrum payments in the IMG report as that had been the basis of bidding in the last auction.
Over the past few months as IMG held its deliberations, new and old telecom operators continued to blame each other for the sector's financial difficulties. Reliance Jio accused incumbent operators of milking the sector using borrowed money while older players (Airtel, Vodafone and Idea) blamed free voice and data offering by the Mukesh Ambani firm for bleeding the sector.
The incumbents have been speaking in one voice on reduction of levies like licence fee and SUCs, and have been demanding a relaxation in spectrum payouts.
(Disclosure: News18.com is part of Network18 Media & Investment Limited, which is owned by Reliance Industries Limited)
Get the best of News18 delivered to your inbox - subscribe to News18 Daybreak. Follow News18.com on Twitter, Instagram, Facebook, Telegram, TikTok and on YouTube, and stay in the know with what's happening in the world around you – in real time.
| Edited by: Aakarshuk Sarna
Read full article
Next Story
Next Story
Also Watch

Popcorn With Smoke, Pizza Dosa And Quirky Food Experiments At Horn Ok Please
Live TV