Retail Inflation Eases to 2-year Low of 3.41 Percent; Rate Cut Hopes Up
India's annual consumer price inflation eased to a lower-than-expected 3.41 percent in December, its lowest level in more than two years, helped by a sharp cooling in food prices, government data showed on Thursday.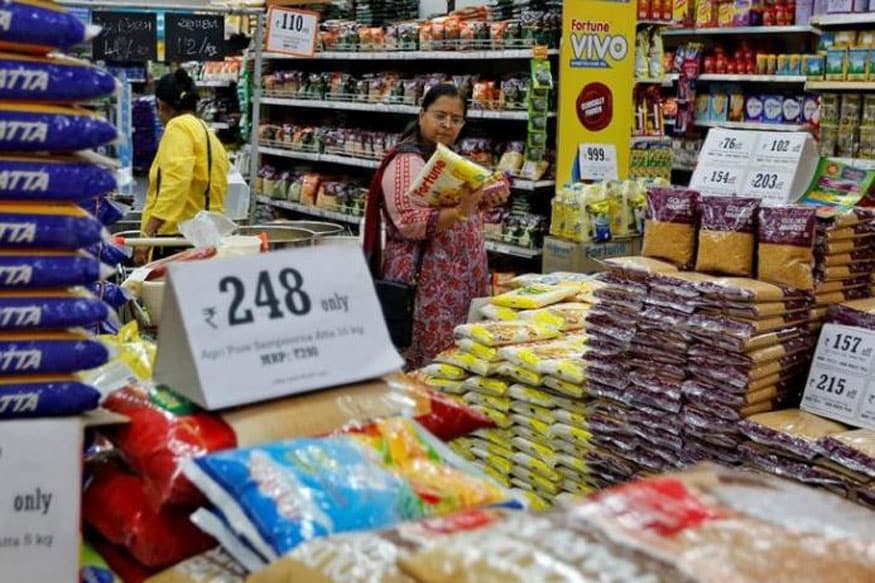 (Photo for representation/ Reuters)
New Delhi: India's retail inflation hit a two-year low in December as businesses resorted to price discounting to boost flagging sales following the government's cash crackdown, fuelling hopes of an interest rate cut by the central bank.
Consumer prices rose by an annual 3.41 percent last month, their slowest pace since November 2014, government data showed on Thursday. Economists surveyed by Reuters had expected prices to rise 3.57 percent year on year, compared with a 3.63 percent gain in November.
Annual retail food inflation eased to 1.37 percent last month from a revised 2.03 percent in November, helped by lower prices of vegetables and pulses.
With headline inflation averaging under 4 percent in the past three months, way below the Reserve Bank of India's (RBI) 5 percent target for March 2017, the central bank has room to cut rates at its next meeting on Feb. 8.
"Today's reading should give comfort to the RBI to cut policy rates further and help speed up the economic recovery in 2017," said Tushar Arora, senior economist, HDFC Bank.
However, much will depend on the upcoming federal budget and the outlook for global crude prices.
UPSIDE RISKS
Finance Minister Arun Jaitley is under pressure to ramp up capital and welfare spending as well as rationalise income tax rates in Union Budget 2017 which will be presented on February 1 to mitigate the pain caused by Prime Minister Narendra Modi's shock decision in last November to scrap 500- and 1,000-rupee banknotes.
While industrial production expanded by 5.7 percent in November from a year ago, its fastest pace in 13 months, the figure was propped up by a favourable statistical base.
New Delhi has forecast growth of 7.1 percent in the year through March 2017, the slowest pace in three years, but the official estimate doesn't fully account for the demonetisation fallout.
A severe cash shortage led to the biggest monthly fall in automobile sales in 16 years in December. The slump coincided with a contraction in services industry and manufacturing activity.
ALSO READ: Factory Output Grows 5.7 pc in November, Shrugs Off Slowdown Fears
The fiscal stimulus could make it tougher for Jaitley to stick to the committed fiscal consolidation roadmap in the new financial year, limiting the RBI's room for monetary easing.
The central bank would be equally worried about a pickup in global crude prices, which are up nearly 18 percent since end-November.
"There are lots of uncertainties over global commodity prices ... all of which could pose some upside risks to inflation," said A. Prasanna, economist, ICICI Securities Primary Dealership Ltd.
Get the best of News18 delivered to your inbox - subscribe to News18 Daybreak. Follow News18.com on Twitter, Instagram, Facebook, Telegram, TikTok and on YouTube, and stay in the know with what's happening in the world around you – in real time.
| Edited by: Huma Tabassum
Read full article
Live TV