IndiGo Looking to Spread Its Wings Overseas With Air India Stake
In his letter to his staff, Ghosh said that the airline has already built an impressive domestic network and it is now time to expand globally.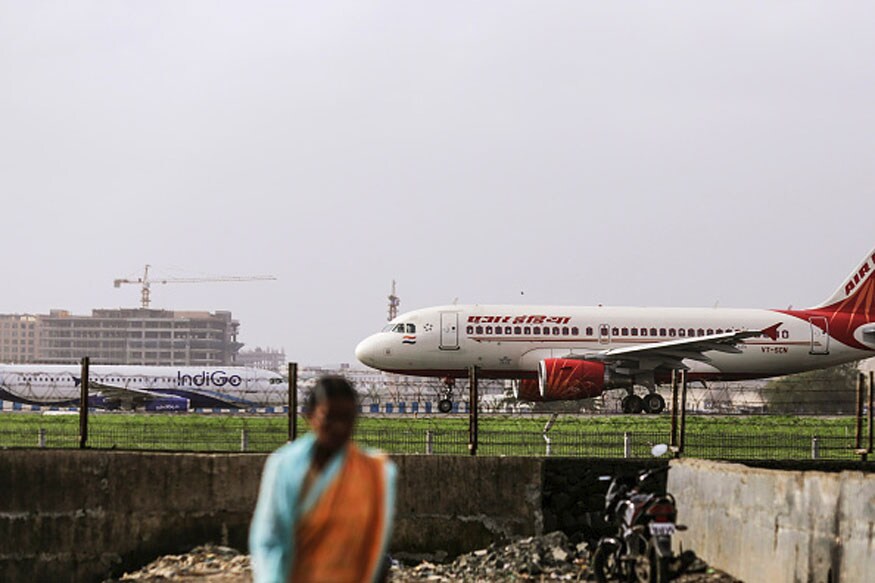 Image used for Representative purpose only. (Image: Getty Images)
Bengaluru: Hours after news broke that IndiGo has expressed interest in acquiring a stake in Air India, its CEO Aditya Ghosh wrote a letter to all his employees, confirming that the airline is eyeing a pie of the international market with the move.
Ghosh had written a letter to the Union Civil Aviation Minister, saying IndiGo is keen to buy out the national carrier's flight operations, a day after the Cabinet gave its in-principle approval for disinvestment from the beleaguered national carrier.
In his letter to his staff, Ghosh said that the airline has already built an impressive domestic network and now it's time to spread wings overseas.
At present, IndiGo operates flights only to the Middle East and a few destinations in South East Asia. Air India, on the other hand, has flights to over 25 destinations across the globe, and 6 routes to the United States alone.
He also assured that the deal would not go forward if they don't have a plan to tackle the debts and liabilities. Air India has a debt of over Rs 50,000.
Even though IndiGo declared profit in the last financial year, acquiring Air India would be a herculean task for the company. Experts also feel that the work culture of Air India and IndiGo would not gel and integrating the employees into a merged firm would be a big challenge.
The share prices of Interglobe Aviation Ltd (IndiGo) ended in red at Rs 1,240 – down by 1.97%. At around 2pm when the news came out, the prices were at Rs 1221.15, the lowest during the day.
Here is Aditya Ghosh's complete letter to his employees:
Dear Colleagues,
By now you would have seen the media reports regarding IndiGo's expression of interest in Air India. Understandably, many of you have started asking me if it's really true?!
We have indeed submitted a letter to the Government of India today on this subject and had to file that letter (attached) with the stock exchanges.
You, the employees of IndiGo, must take great pride in having created a phenomenal world class airline, which is now in many ways a national asset. We are truly a Made in India story!
Our interest in Air India is primarily in its international operations. Over the past decade, we have created a significant domestic network and that gives us the confidence to build a world class international airline in the scale and scope of some of the largest airlines in the world. Without our domestic feed network, it just does not make sense to embark on this journey and if we do go down this path, it would require significant restructuring of the acquired operations. In that journey, we are not going to take on debts and liabilities that could not be supported by the new restructured operations.
Let me be very clear that if it is not profitable and does not add value to our employees, customers and shareholders, we will not embark on this journey. At the same time, we recognize that the Indian Government is taking a big, much needed decision and it is important that this decision is always remembered as a huge success.
As one of those who bleeds blue and who has helped build this great organization, you can rest assured that your Leadership team and the founders of IndiGo will never do anything to jeopardize what you helped build and will always act in the best interest of IndiGo!
Stay Forever 6E!
Wish you all safe flights …
Aditya Ghosh
President & Wholetime Director
IndiGo
Get the best of News18 delivered to your inbox - subscribe to News18 Daybreak. Follow News18.com on Twitter, Instagram, Facebook, Telegram, TikTok and on YouTube, and stay in the know with what's happening in the world around you – in real time.
| Edited by: Aakarshuk Sarna
Read full article
Live TV