Lower Credit Cost, Higher Core Income Boost Axis Bank Net 83%
The third largest private sector lender had reported a huge dip in net profit at Rs 432 crore in the year-ago period on a jump in bad assets.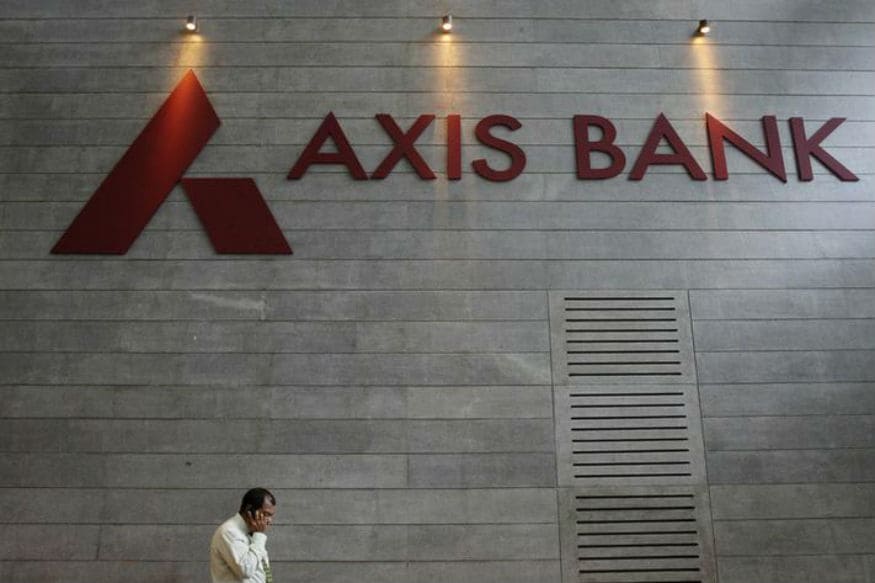 File photo of Axis Bank (Image: Reuters)
Mumbai: Lower provisioning driven by better asset quality and higher interest income helped Axis Bank on Friday report a 83 per cent rise in net income at Rs 790 crore for the September quarter, leading the outgoing leadership to assert that the bank is well positioned for the future.
The third largest private sector lender had reported a huge dip in net profit at Rs 432 crore in the year-ago period on a jump in bad assets.
Shikha Sharma, the outgoing managing director and chief executive, said bad assets are nearing their peak and it is their resolution that will be the focus from here on.
Fresh slippages declined 69 per cent to Rs 2,777 crore, improving the gross non-performing assets ratio to 5.96 percent from 5.90 percent, but the provision coverage moved up 4 percentage points to 73 per cent.
Provisions, which had risen in the corresponding three months period last fiscal year, and wrecking the bottomline, came in at Rs 2,927 crore in the reporting quarter, as against Rs 3,140 crore a year ago, thus boosting the bottomline.
Chief financial officer Jairam Sridharan guided towards a normalization of the credit cost or provisions in the second half which should eventually help the bank reach its long-term average of having the credit costs at 1.10 per cent of total assets.
He said 88 per cent of the corporate slippages came in from a separately classified book on advances to companies rated BB and below and added this particular book got reduced by Rs 1,700 crore to Rs 8,860 crore during the quarter.
When asked if the entire book will slip into dud assets eventually, he replied in the negative saying assets are also being upgraded and said recently two of its steel accounts were upgraded.
Sridharan said the bank has a Rs 825-crore exposure to the crippled IL&FS Group and the group companies, of which Rs 250 crore is a fund-based account and the remaining is non-fund based accounts.
But he was quick to add that all these accounts are classified as "standard" as of now and the bank has made a provision of 20 per cent on the fund based exposure.
Its overall exposure to the NBFC sector stands at over Rs 27,000 crore and Axis Bank will be keen to both lend to the segment and also is interested in portfolio buys, he said.
Sridharan further said over 90 per cent of its exposure is to better rated NBFCs and the bank is satisfied with the performance.
The core net interest income grew 15 per cent to Rs 5,232 crore on an 11 per cent growth in its loan book and an expansion in the net interest margin to 3.36 per cent. The bank, however, saw a 14 per cent dip in its overseas book.
The share of the low cost current and savings account deposits stood at an average of 45 per cent for the quarter. Non-interest income including trading performance grew 4 per cent to Rs 2,678 crore during the quarter. The bank's capital buffers stood at 16.45 per cent with the core tier-1 at 13.04 per cent.
The Axis Bank counter closed 1.26 per cent up at Rs 609.95 on the BSE as against a 1.68 per cent surge in the benchmark.
Get the best of News18 delivered to your inbox - subscribe to News18 Daybreak. Follow News18.com on Twitter, Instagram, Facebook, Telegram, TikTok and on YouTube, and stay in the know with what's happening in the world around you – in real time.
| Edited by: Padmaja Venkataraman
Read full article
Next Story
Next Story
Also Watch

Popcorn With Smoke, Pizza Dosa And Quirky Food Experiments At Horn Ok Please
Live TV