Markets flat amid volatility; midcaps in pain
Top gainers on the Sensex are ICICI Bank, Tata Motors and SBI.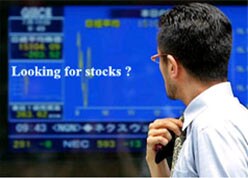 Top gainers on the Sensex are ICICI Bank, Tata Motors and SBI.
Mumbai: The markets have turned extremely volatile after strong opening and were trading flat. Midcap and smallcap stocks were once again reeling under pressure. Most of the BSE key indices were trading in red led by the FMCG, realty, metal and capital good sectors. However banking stocks were still strong and IT space was also attracting some attention.
At 1030 hrs, IST, the Sensex was up 126.60 points or 0.62% at 20708.68, and the Nifty up 16.20 points or 0.26% at 6173.15. About 546 shares have advanced, 2383 shares declined, and 36 shares are unchanged.
Top gainers on the Sensex are ICICI Bank at Rs 1,409.90 up 3.92%, Tata Motors at Rs 761.95 up 1.73% and SBI at Rs 2,428 up 0.81%.
Top losers on the Sensex are ACC at Rs 924.15 down 1.53%, Ambuja Cements at Rs 140 down 1.27% HUL at Rs 226 down 1.22%.
Reliance, RNRL, Aries Agro, RPL and ICICI Bank were the most active stocks on the bourses today.
Asian markets: trading mixed. The Shanghai Composite was up 6.47 points or 0.12% at 5,463.01. Hang Seng gained 285.41 points or 1.05% at 27,516.27. Jakarta Composite was up 44.64 points or 1.60% at 2,830.26. Taiwan Weighted 48.55 points or 0.60% at 8,105.82.
However, Nikkei was down 115.73 points or 0.80% at 14,272.38. Seoul Composite fell 13.94 points or 0.76% at 1,810.84.
US markets: US markets close higher after a volatile session. Fed Chairman Ben Bernanke's comment hinting further rate cuts also added to the volatility. His comments sent the two-year treasury notes higher while the dollar tumbled and oil recovered some of its losses.
Dow closed 118 points higher at 12,853. Nasdaq shut 14 points up at 2,489, while the S&P 500 closed 11 points up at 1,420.
Get the best of News18 delivered to your inbox - subscribe to News18 Daybreak. Follow News18.com on Twitter, Instagram, Facebook, Telegram, TikTok and on YouTube, and stay in the know with what's happening in the world around you – in real time.
Read full article
Live TV