Mega Discounts for Online Shoppers Could be Thing of the Past as Govt Plans to Regulate Prices
While the Secretary-designate did not specify a time-frame in which the e-commerce policy will be finalised and made public, he did say that it would be in the "earlier possible time-frame, since we can't afford to have a vacuum in e-commerce regulation".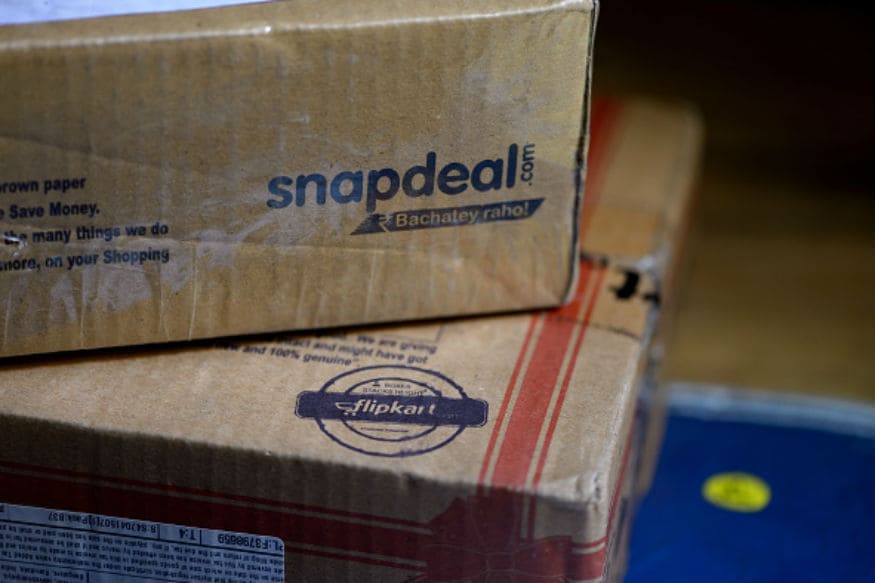 Representative image
New Delhi: Those awaiting mega discount offers on online shopping websites, may have to face disappointment as government is planning to bring in a policy to regulate the low prices.
In the draft e-commerce policy, it has been proposed that such pricing should be stopped from a specified date. The policy, the first of its kind, will also cover food delivery sites such as Swiggy and Zomato, online service aggregators like UrbanClap as well as platforms offering financial and payment products such as Paytm and Policybazaar.
The draft e-commerce policy, being formulated by the government, will also run alongside the recommendations of the Justice Srikrishna Committee report on data privacy.
The draft personal data protection Bill 2018, submitted by the Justice BN Srikrishna-headed expert panel on Friday proposed that critical personal data of Indian citizens be processed in centres located within the country.
"Most countries dealing with this issue have taken a nuanced approach," said according to Commerce Secretary-designate Anup Wadhawan.
The second meeting of the think tank created to deliberate on the e-commerce policy was held on Monday. Set up by the Commerce Department, it includes companies like Ola, Snapdeal, Makemytrip, Urban Clap and Justdial.
"We will come up with a policy that will promote the free flow of business as well as address security and privacy concerns. The policy will be in line with the Srikrishna Committee recommendations," added Wadhawan, who will take over as Commerce Secretary on August 1.
The draft law recommended by the Srikrishna committee has left it to the Central government to notify categories of personal data that will be considered as critical, and hence necessarily be located in India. "Other personal data can be transferred out of the country, but a copy must be retained in India," it said.
"The working groups and think tanks made comprehensive recommendations on the draft e-commerce policy on issues ranging from data flow, to protection, grievance redressal, and data localisation," Wadhawan said. "The recommendations also included the regulatory arrangement that could emerge for the sector."
While the Secretary-designate did not specify a time-frame in which the e-commerce policy will be finalised and made public, he did say that it would be in the "earlier possible time-frame, since we can't afford to have a vacuum in e-commerce regulation".
The think tank has also recommended a separate wing in the Enforcement Directorate — a specialised financial investigation agency under Finance Ministry — to look at the existing violations in the e-commerce sector. The meeting also discussed incentivising companies for domestic data storage.
The draft for consultation also suggested that there should be 49% foreign direct investment (FDI) in B2C e-commerce.
The first draft of the policy will be made available for public consultation soon.
At present, online retail firms such as Amazon, Flipkart, Shopclues and Snapdeal follow a marketplace model, wherein they merely help sellers and buyers connect with each other by providing a technology platform.
As per official regulations, 100% foreign direct investment is allowed in business to business (B2B) e-commerce, but not in business to consumer (B2C) commerce. Under the rules, large online retail firms were classified as B2B because they were earning commission from the vendors who sold goods and services on their platforms.
However, for a long time, the online retail firms were skirting rules by setting up subsidiaries which would warehouse the goods. The company on the other hand masqueraded as a third party merchants.
Even though the current rules bar the merchants, they are still bypassing the law by procuring products from a preferred set of vendors and subsidizing these vendors who in turn spend million of dollars on advertisements.
The think tank's proposal may bring some correction in these practices.
The 19-page draft, which was made available for the consultation on Monday, also suggests the need for a commonly accepted definition of digital economy or e-commerce.
"There is inadequate data on the trade of digital products. Both these shortcomings hider effective policy making in the country," the draft said.
In its first meeting in April, Commerce Secretary Rita Teotia had said that the final policy framework will be out by October.
The government also wants to help domestic e-commerce entities without violating international trade agreements. It does not want to introduce protectionist or restrictive policies, keeping in mind US President Donald Trump's policies and retaliatory tariffs.
In April, Prabhu had chaired the first meeting of the think tank, which was set up to decide a policy regarding multiple aspects of e-commerce like physical and digital infrastructure, regulatory regime, taxation policy, data flow, server localisation, intellectual property rights protection, FDI and technology flow.
In the April meeting, a task force was set up to come up with the draft policy. The task force has met thrice already. The meeting has led companies discussing their problems. MakeMyTrip has raised the difficulties faced by Indian companies in getting listed, while Paytm stressed on the importance of storing data locally.
An official claimed that the government is willing to make changes to aid Indian companies, but decisions may be delayed as the country is approaching election year.
Read full article
Next Story
Next Story
Also Watch

IPL 2019: KXIP Vs KKR, Can Russell And Narine Push KKR To Semifinals?
Countdown To
Elections Results
To Assembly Elections 2018 Results