Nandan Nilekani Appointed Chairman of Infosys Board
Nandan Nilekani is a co-founder of Infosys, and served as its CEO between March 2002 to April 2007. The board of directors also accepted the resignation of R. Seshasayee as the Chairman and as a director, along with the resignations of Vishal Sikka as the Executive Vice Chairman, Jeffrey Lehman and John Etchemendy as directors.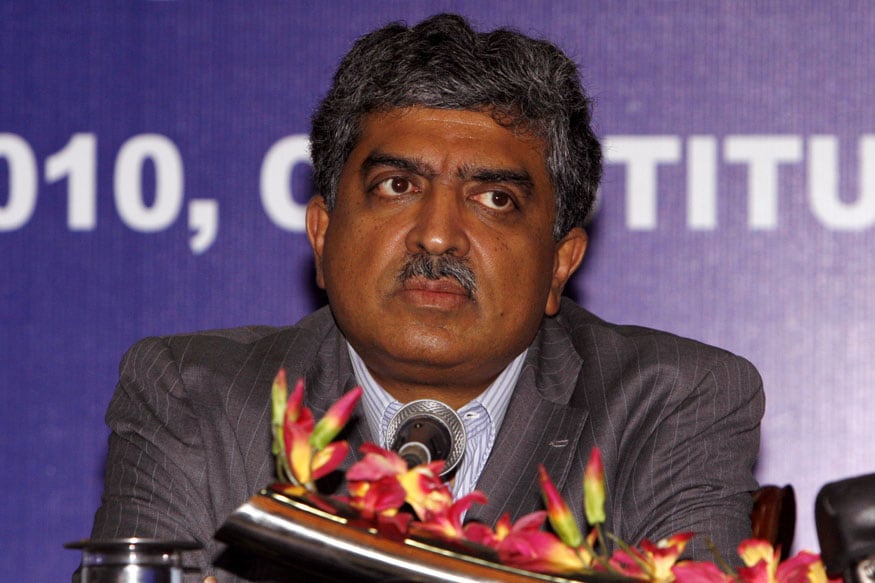 File photo of Nandan Nilekani. (Getty Images)
New Delhi: Nandan Nilekani was on Thursday appointed as the chairman of the board of directors of Infosys. Sweeping changes have been made to the board in an attempt to restore stability after the resignation of Vishal Sikka as CEO, and a bitter rift between Narayana Murthy and the board came to the fore.
In regulatory filing, the company said that R. Seshasayee had resigned as the Chairman of the Board and director. The filing also said that Vishal Sikka had resigned as Executive Vice-Chairman, and Ravi Venkatesan as Co-Chairman of the Board. Jeffrey Lehman and John Etchemendy have also resigned as directors.
Infosys said its board of directors has "unanimously" approved Nilekani's appointment, terming him an "iconic leader."
"Happy to return to Infosys, now in the role of non-executive chairman. Look forward to working with my colleagues on the Board... Thank Vishal Sikka for his service as the CEO of Infosys over the last three years and wish him well in his future endeavors," Mr Nilekani said on his appointment.
The resignations brought about a near-complete overhaul of the 9-member Infosys board, meeting key and persistent demands of the founders led by Murthy.
A dozen institutional investors, including HDFC Asset Management, ICICI Prudential Asset Management and Birla SunLife Asset Management — who together own roughly 10 per cent of Infosys shares — also wrote to the Board seeking return of Nilekani, arguing that he enjoyed the confidence of clients, shareholders and employees.
Nilekani is a co-founder of Infosys, and served as its CEO between March 2002 to April 2007.
He left the company in 2009 to head the Unique Identification Authority of India (UIDAI), the Aadhaar authority. Sixty-two-year-old Nilekani held the role until 2014, before resigning to unsuccessfully contest Lok Sabha elections on a Congress ticket from Bengaluru (South).
The Nilekani family has a 2.29 percent stake in Infosys as per the quarter ended June this year.
In a shocking development last week, CEO Vishal Sikka tendered his resignation to the Board. In his resignation letter, Sikka cited "continuous distractions and disruptions", as the reason for his resignation, an apparent reference to Infosys co-founder NR Narayana Murthy.
In an email to Infosys employees, Sikka referred to "increasingly personal attacks against him". "I cannot carry out my job as CEO and continue to create value, while also constantly defending against unrelenting, baseless/malicious and increasingly personal attacks," Sikka said in the letter which he later shared on his blog.
Murthy and a few former Infosys executives have for months waged a public battle against the board of Infosys, accusing it of corporate governance lapses.
Disagreements between the two sides included the rise in Sikka's compensation, the acquisition of Israeli automation firm Panaya for $200 million and a severance package offered to a former finance chief.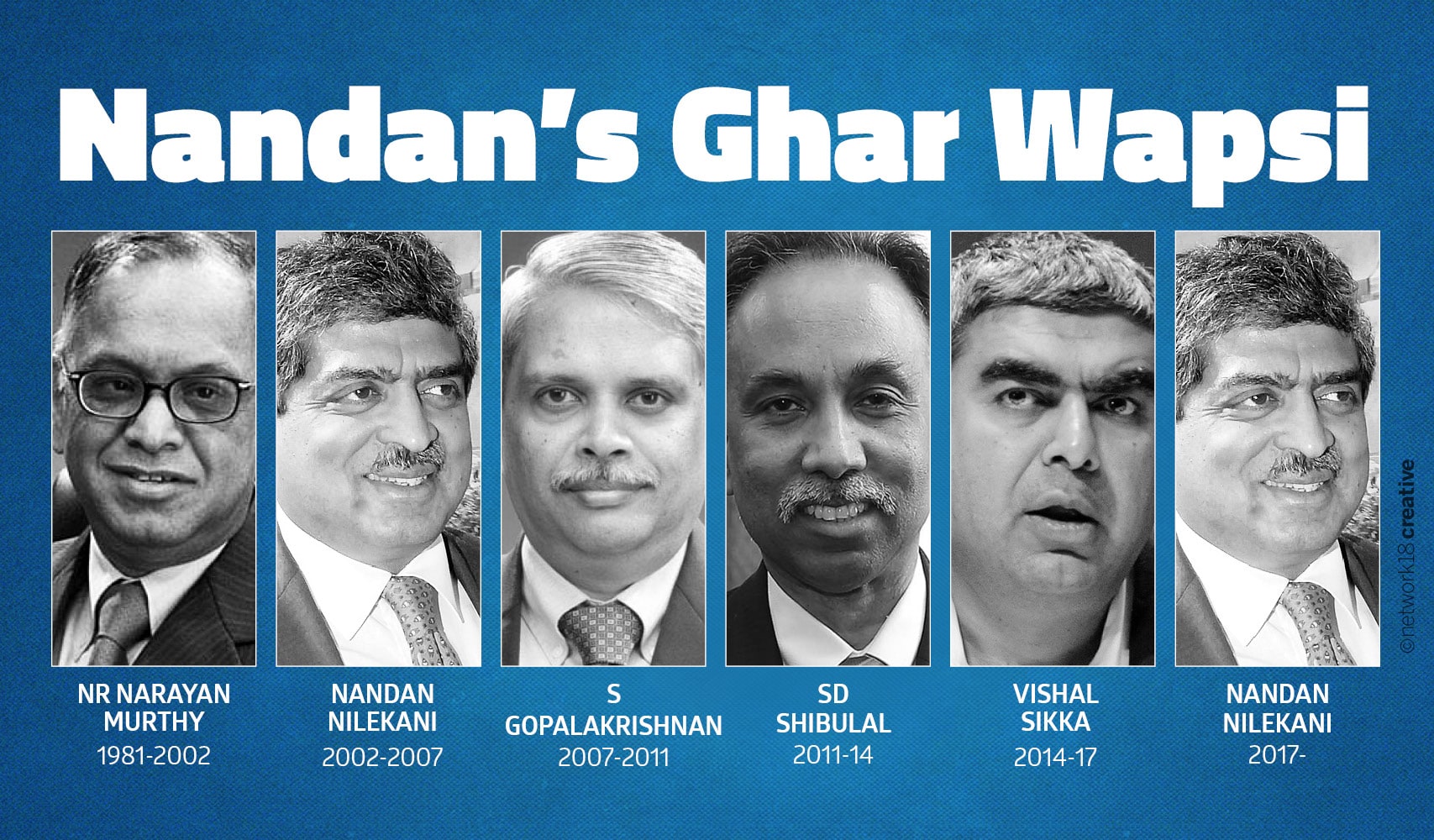 Get the best of News18 delivered to your inbox - subscribe to News18 Daybreak. Follow News18.com on Twitter, Instagram, Facebook, Telegram, TikTok and on YouTube, and stay in the know with what's happening in the world around you – in real time.
| Edited by: Mirza Arif Beg
Read full article
Live TV