Narayana Health: Providing world-class treatment to the poor
By ensuring that the poor get equal access to world-class health care, Narayan Health have proved that they are so much more.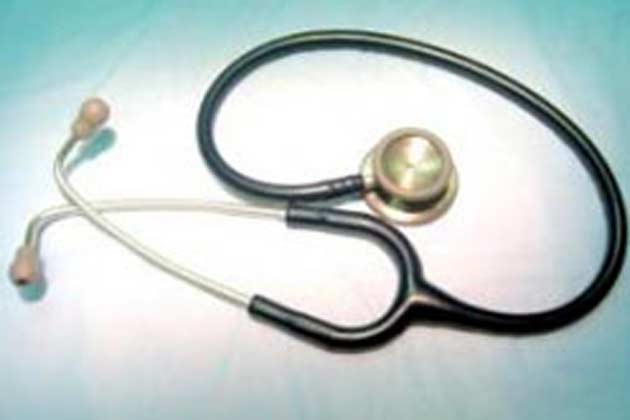 By ensuring that the poor get equal access to world-class health care, Narayan Health have proved that they are so much more.
Award: Good Company
Narayana Health
Age: 60
Why He Won: For setting up a 6,000-bed multi-specialty hospital chain across India that provides world-class treatment based on a cross-subsidised model.
His Trigger: Most Indians cannot afford tertiary and specialty health care. One of the biggest reasons for them falling below the poverty line is an illness in the family.
His Mission: To create multi-specialty 'health cities' where every health need can be provided at an affordable price.
His Action Plan: Build expertise in specialties other than cardiac and cancer care; expand to more cities; use technology to cut costs, improve outcomes.
His Next Move: Taking Narayana Health global by opening a 140-bed multi-specialty hospital in the
Cayman Islands.
The Cayman Islands are a group of three islands located in the western Caribbean Sea. Largely uninhabited till the 17th century, the islands are today one of 14 British Overseas Territories worldwide. Financial services and tourism are called its "twin pillars" of economic development.
In less than three months, the Cayman Islands will kick off its attempts to add a third leg to its economy-specialty tertiary care medical treatment.
Health City Cayman Islands, a cutting-edge 140-bed tertiary care hospital specialising in cardiac surgery, cardiology and orthopaedics, will open in early 2014. By 2024, the hospital hopes to grow to 2,000 beds while adding other tertiary care specialties like neurology and oncology, a medical university and an assisted-care living community.
For Indian doctors lured by the professional premise of Health City (or by the salubrious climes of the Cayman Islands), the prognosis is good. Because their Indian medical degrees will be recognised in the Cayman Islands, which makes it the only country other than, well, India, to do so.
Reason: Health City is a joint-venture between Ascension Health Care Alliance, a US Catholic health care organisation, and Narayana Hrudayalaya, the hospital chain founded by noted cardiac surgeon Dr Devi Prasad Shetty.
The pieces of the puzzle suddenly fall into place.
"When the Premier of Cayman Islands visited us to discuss this project, we gave him only one condition: They have to recognise Indian medical degrees," says Dr Shetty. "Today Indian doctors cannot even practice in Pakistan. They said, 'Look, we are a British Protectorate'. But in the end they changed the law."
He is sitting in an ante-room connected to his larger chamber at NJ Health City, or Narayana Hrudayalaya as it is still popularly known across Bangalore. Spread across 26 acres on Hosur Road, the 3,000-bed flagship hospital facility of his group includes the 1,000-bed Narayana Institute of Cardiac Sciences and the 1,400-bed Mazumdar-Shaw Medical Center which specialises in cancer care.
Our scheduled appointment was an hour ago but there is a reason for the delay-Dr Shetty is coming out of back-to-back cardiac surgeries, as he almost always does. He is still wearing his scrub cap as he quickly takes a few bites of lunch while being interviewed.
If you have met Dr Shetty more than once, you will know that such multiprocessing is his default mode. One gets the sense that he manages to squeeze in about 30 to 36 hours into a 24-hour day.
Back to his upcoming Health City project, we ask: Why the Caribbean islands? Surely, it can't be a co-incidence that the Cayman Islands are just 700 km off the coast of Florida, US?
"Today 40 million people living in the Caribbean region are dependent on the US for health care. We want to create an alternative for them," he says. "Nobody wants you to disrupt the status quo, but the government and people of Cayman Islands want us to be there." In other words, Health City is Dr Shetty's shot across the US's bow, the largest and arguably most expensive health care market in the world.
"People think doing cardiac surgery for $1,400 in India is no big deal, but when we start doing that in the Cayman Islands, then people have to take it seriously," he points out. "We want to show the US that you can reduce the price of quality health care. If the world has to change health care, the US has to change."
Profitable Philanthropy
With 17 hospitals, 6,000 beds, over 1,300 full-time doctors and private equity investments from Pinebridge Asia Partners and JP Morgan, Narayana Health could easily be mistaken for another one of the 'corporate' hospital chains that have arisen in India during the last decade.
But that would be an inaccurate assumption. For one, Narayana Health does not turn away patients who cannot afford the price of a world-class surgery. Instead, it cross-subsidises them using full cost prices recovered from those patients who can afford it.
For the other, to prevent the dissonance within doctors who are typically paid a commission for every surgery or procedure they perform, Narayana Health's doctors are given a full-time salary.
"Charity is not scalable but good business principles are. Unlike most hospitals which are rigid about pricing, we have a package for everyone because we never refuse patients. We just need to know on a daily basis how many non-paying patients we are operating on, because that determines the number of paying ones who need to be scheduled too," says Dr Shetty. "This is why we have invested millions of dollars on software-from Oracle and SAP to cloud computing-so we get a real-time P&L statement every day across all our 21 locations. Our P&L account is like a cardiac monitor for us because if something is wrong, I can figure out how to solve it."
This narrative-the importance of profits in a large-scale philanthropic setup-is counter-intuitive. Worse, once you combine private equity funding, many people assume it to be a disaster waiting to happen. Remember SKS Microfinance?
But Dr Ashwin Naik, co-founder of Vaatsalya, a hospital chain with 17 hospitals in smaller towns and cities in Karnataka and Andhra Pradesh, agrees with Dr Shetty.
"The real issue is the sustainability of an institution that addresses deep-rooted problems of health care access. There are multiple ways to tackle the problem. Some will be pure-profit, some philanthropic, and some will mix for-profit principles with philanthropic-financing. Some of the most successful large scale health care models in India are based on this model," says Dr Naik. "The Bill and Melinda Gates Foundation puts its philanthropic monies into for-profit firms, as does the Acumen Fund which is itself a non-profit. As for the presence of PE investors, I don't think that will cause a change because they are putting in money in exactly that model the team has put together."
Dr Naik says that the big advantage Indian health care has gained because of Dr Shetty is that hospitals are willing to try out new approaches. "Their contribution to health care is their focus on innovation and rethinking what should be 'standard'," he says. "Through lower costs, daily financial reporting and the use of technology, they are pushing the boundaries in India."
Kaizen in the Hospital
The rise of many Japanese manufacturing firms after World War II, including car-making giant Toyota, can be attributed to the philosophy of 'Kaizen' or 'continuous improvement'. Narayana Health too is constant and relentless in its pursuit of lower costs and greater efficiencies.
Every process and consumable is re-evaluated. For instance, around three years ago, the hospital switched to disposal drapes from the linen ones which were cumbersome and time-consuming to clean after every surgery.
"We approached a couple of multinational disposable drape makers and offered them Rs 2,000 per operation [the cost of outfitting the staff participating in the procedure] compared to our then-existing cost of Rs 1,800 for linen [which lasted 60 washes on an average]. Instead, they demanded Rs 5,000 per operation," says Dr Shetty. When they analysed their prices, they found that the multinationals were only cutting and stitching disposable fabric which they bought in bulk. "But why couldn't we do that? So we set up Amaryllis Healthcare which sourced material from Alsthom at just Rs 850 per operation to make its own disposable drapes," he adds. In three years, Amaryllis has become the largest medical disposable company and has CEE approvals, which means it can even export to all the countries in the world (except the US), says Dr Shetty.
"Even corporate hospitals rarely use disposable drapes, preferring linen because it is cheaper. But because of our scale (we do 10 percent of heart surgeries in India), we switched and reduced our costs by 50 percent in the process," he adds.
Though Dr Shetty's and, by extension, Narayana Health's core expertise lay in cardiac surgery, the group has expanded to numerous other specialties from cancer care to neurosciences to dental care. Does the process-oriented approach to innovation work in all these areas as well?
"We have learned that numbers and metrics are important even in, say, cancer care. Traditionally, bone marrow transplant centres have one or two rooms, while ours have 18," he says. "We have created perhaps what is the world's largest bone marrow transplant centre. Because that is the only way we can reduce the cost of the procedure from Rs 20 lakh to Rs 6 lakh."
While such process improvements continue help reduce costs for Narayana Health, Dr Shetty says the next big thing in health care is not going to be a magic pill or a faster scanner or a newer operation. Instead it will be innovations in processes through the use of software. Unlike the clunky, custom-built software of the past, the future will be mobile and easy to use. "The impact will be a 50 percent reduction in mortality. Did you know that one in 200 patients who spends a night in US hospitals dies due to medical error and not negligence?" says Dr Shetty.
Together with Cognizant Technologies, Narayana Health has started an ambitious health care software initiative called iCare which will equip all its hospitals and doctors with iPads, with real-time patient information.
"Today's software is for hospital management, not patient management. They were originally developed for accounting, billing, insurance claims and inventory management," says Dr Shetty. The new software is designed to be both patient- and doctor-friendly. Because doctors hate typing, the software can be operated entirely through touch gestures. Currently undergoing trials in Bangalore, the iPads are designed to be placed at each patient's bedside and will be wirelessly connected to a central server.
"If, for instance, a patient's oxygen saturation goes from 100 to 50 per cent, the nurse will first enter it in the chart and then call the intensivist. That will take 10 minutes as she looks up his number, places the call, waits for it to be picked up, etc," says Dr Shetty. "Meanwhile her eyes are off the monitor. In the new system, the iPad will automatically send an SMS to the doctor."
Coming Up: Challenges Galore
The only threat to this industry is the potential of changes to the regulatory environment, says Dr Shetty. "Due to the risk from big medical negligence awards, in a couple of years there may no longer be any 50-70 bed nursing homes in tier-2 or tier-3 cities," he says. "Around 800-odd Christian missionary-run facilities in the tribal North-East will all close down because they cannot conform to the new Clinical Establishment Act which mandates a Blood Bank Officer for anyone who runs a blood bank."
He points out that he is not against doctors being punished for negligence but, he says, you cannot create a first-world regulatory structure with third world infrastructure. "Do we have enough trained manpower to assist doctors? We are short of two million nurses. In another two years, there won't be any nurses because regulations don't allow career progressions to them. Admissions have already fallen by 50 percent. India is the only country where a nurse with 20 years of experience in critical care cannot legally prescribe even Paracetamol," says Dr Shetty. "Instead we have 200,000 to 300,000 doctors attending coaching classes for two to five years to attempt for a few thousand post-graduate seats. The US has 19,000 under-graduate seats and 35,000 post-graduate ones, while we have 45,000 and 12,000 instead."
For large-scale medical care for the masses, he says, micro-insurance is still the answer. "We started Yeshasvani [a self-funded micro-insurance scheme developed by the Narayana Hrudayala Foundation with the Government of Karnataka for over 17 lakh farmers] over 10 years ago. Till date, 500,000 farmers have had surgeries and 50,000 have had heart surgeries under that scheme," Dr Shetty says. "It is funded by 850,000 mobile subscribers who pay Rs 20 a month for their policy. Tax payer money could have funded health care 30 to 40 years ago, but today people retire at 60 and die at 95. Micro-insurance will be the future."
Get the best of News18 delivered to your inbox - subscribe to News18 Daybreak. Follow News18.com on Twitter, Instagram, Facebook, Telegram, TikTok and on YouTube, and stay in the know with what's happening in the world around you – in real time.
Read full article
Live TV