195/288 Seats ((145 Seats to Win)
Alliance
BJP+
YSRCP+
TDP+
INC+
OTH
Wins + Leads
133
31
31
18
13
+/- 2014
+12
-06
-02
+01
195/90 Seats ((145 Seats to Win)
| Alliance | BJP+ | INC+ | BJD+ | OTH |
| --- | --- | --- | --- | --- |
| Wins + Leads | 133 | 31 | 18 | 13 |
| +/- 2014 | +12 | -06 | -02 | +01 |
Nasscom Defers Annual Growth Forecast to May
Gurnani maintained that for the industry, digital revenue is growing at 1.5 times faster and now constitutes 14 percent of the total revenue stream.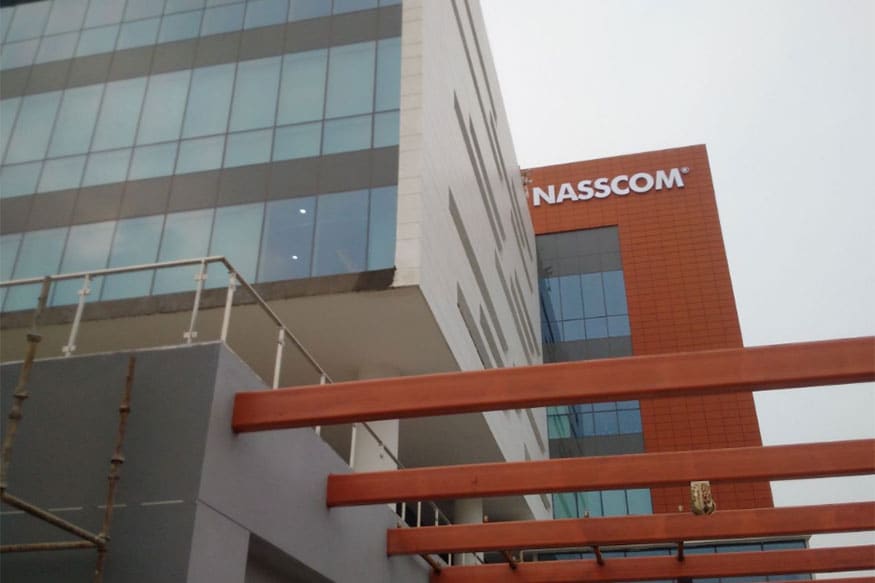 (Picture courtesy: Twitter)
The IT industry lobby Nasscom on Thursday said the sector will grow at the lower end of its revised target in fiscal 2017, but deferred guidance for the next financial year by a quarter, as the headwinds rise.
Nasscom President R Chandrasekhar said the association will come out with its guidance for the IT and the business process management sector in the next quarter, most probably in May, which is an unprecedented move, once it is done with "deeper interactions" with customers and other stakeholders.
But he did not quantify the revised number. Nasscom had, it can be noted, revised down its fiscal 2017 revenue growth target to 8-10 percent from an initial 10-12 percent as the headwinds started emerging.
Speaking to reporters ahead of the inauguration of the annual Nasscom India Leadership Forum, he conceded there are headwinds on factors like change in policies in the largest market of US under a protectionist Donald Trump regime. He, however, was quick to add that there are positives as well like analyst estimate of a near doubling of global IT spends to 5 percent from 2.6 this fiscal year.
The guidance to be given in the next quarter will be more "accurate", Chandrasekhar said. Pointing out to the 8.6 percent overall growth in revenue to over USD 155 billion expected this fiscal year, Nasscom Chairman C P Gurnani asserted the sector is still a "growth industry" and has a "good future". He dismissed notions of a jump in uncertainties but said "the rate of change is unprecedented" which is causing the deferment of the outlook for next fiscal.
Gurnani, who heads the fifth largest firm TechM, said the industry lobby could have given a wider target between 6 and 10 percent but has chosen to arrive at a better picture. He said the target will be given by May and added that areas like BPM, product companies, platforms and digital are still growing. He said the revenue stream which may reduce is traditional outsourcing.
Speaking about non-linearity, Gurnani said the number of direct employees has grown 5 percent to 3.8 million this fiscal year as against an 8.6 percent revenue growth. Due to the digital disruption taking place in the technology sector, a massive re-skilling exercise will have to be undertaken and up to 1.5 million employees will have to be re-skilled over the next two0-three years, the body said.
Gurnani maintained that for the industry, digital revenue is growing at 1.5 times faster and now constitutes 14 percent of the total revenue stream.
The software lobby is working on creating a Nasscom Learning Management System in next six months that will crowdsource content and put it in a cloud that can be accessible.
Get the best of News18 delivered to your inbox - subscribe to News18 Daybreak. Follow News18.com on Twitter, Instagram, Facebook, Telegram, TikTok and on YouTube, and stay in the know with what's happening in the world around you – in real time.
| Edited by: Smrithin Satishan
Read full article
Next Story
Next Story
Also Watch

Popcorn With Smoke, Pizza Dosa And Quirky Food Experiments At Horn Ok Please
Live TV